Murder On The Orient Express Sequel Death On The Nile Assembles A Killer Cast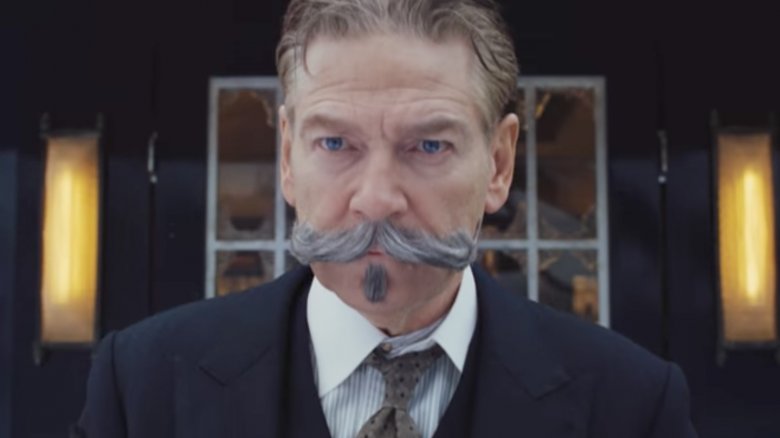 The cast of Kenneth Branagh's newest mystery movie has come to slay — literally.
Per Entertainment Weekly, some huge names have joined Branagh's newest Agatha Christie adaptation Death on the Nile, which serves as a follow-up to his previous mystery caper, 2017's Murder on the Orient Express. Branagh directed the first film and will also helm the sequel.
Comedian Russell Brand; Letitia Wright (Black Mirror, Black Panther); Rose Leslie (Game of Thrones, The Good Fight); Armie Hammer (The Social Network, Call Me By Your Name); Sophie Okonedo (Hotel Rwanda); multiple Academy Award nominee Annette Benning (who also appeared in Captain Marvel); and Wonder Woman herself, Gal Gadot, have all signed onto the project. Rounding out the current cast of Death on the Nile are Dawn French (French and Saunders), Emma Mackey (Sex Education), and Ali Fazal (Victoria & Abdul).
There's no word on who these huge stars are playing just yet, but Branagh has a knack for assembling all-star groups, which was on full display in Murder on the Orient Express. Branagh (who starred as Christie's signature detective Hercule Poirot in the 2017 flick) and Tom Bateman (who played Poirot's friend and Orient Express service director Bouc) will reprise their roles in Death on the Nile, which featured Star Wars' Daisy Ridley, Penelope Cruz, Willem Dafoe, Johnny Depp, Josh Gad, Michelle Pfeiffer, and even Dame Judi Dench.
Why Branagh is continuing to work within Agatha Christie's world
Branagh struck literal and metaphorical gold with Murder on the Orient Express – which scooped up over $350 million at the box office and performed respectably with critics — so it's no surprise that a sequel is in place already. Death on the Nile will pick up shortly after everything that went down at the end of Murder on the Orient Express, wherein Poirot hid the truth behind the Orient Express murder (it was a collaborative effort, though Poirot lied for the first time ever and told Yugoslavian police that there was only one killer) and accepted an assignment to investigate, well, a death on Egypt's Nile River.
In a press statement provided to Entertainment Weekly, Branagh explained why he's continuing to direct and star in Agatha Christie adaptations: "Crimes of passion are dangerously sexy [...] Agatha Christie has written a riveting story of emotional chaos and violent criminality and [screenwriter] Michael Green has once again written a screenplay to match... There are significant new twists, an awe-inspiring desert landscape, and a chance to celebrate big screen entertainment in glorious 65 millimeter celluloid!"
Christie's extensive body of work has been adapted plenty of times, and Death on the Nile marks yet another story of hers that's likely to perform well with audiences. Thanks to the famed author's strong characters, excellent world-building, and intricate mysteries, her work has truly survived the test of time.
You'll have to wait until October 9, 2020 to solve Poirot's latest mystery, but with this killer cast, there's little doubt that Branagh has yet another hit on his hands.