The Crown Season 3 Teaser Trailer Reveals Olivia Colman's Queen Elizabeth
Olivia Colman is coming for Claire Foy's crown — literally.
A new teaser trailer for the third season of Netflix's The Crown, which tells the story of Queen Elizabeth II's decades-spanning rule, sees Oscar-winner Colman looking at her "new profile" — gazing upon photos of Foy (who played a younger Elizabeth for the first two seasons) next to pictures of herself with the titular crown atop her head.
Though her subordinates praise the new profile, saying it shows her evolution as a sovereign, Colman's Queen self-deprecatingly calls herself an "old bat." Ultimately, she steels herself, noting that there have been "a great many changes." She concludes, "Nothing one can do about it. One just has to get on with it."
Aside from another short teaser, this is the only clip that's been released from The Crown's forthcoming season — but fans are starting to get excited about the return of their favorite show, which will see an entirely new cast replace former favorites as Queen Elizabeth's gripping story continues.
A new Queen... and Prince and Princess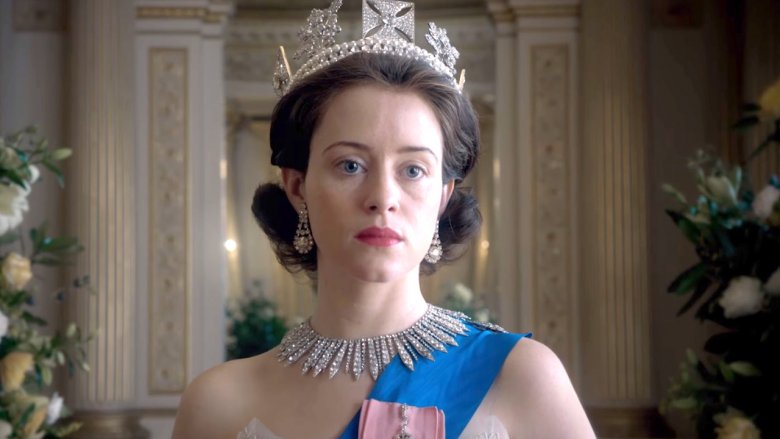 An incredibly ambitious project created by Peter Morgan (who also made 2006's The Queen), The Crown is making a bold attempt to tell the entire story of Queen Elizabeth's reign, and when it premiered in 2016, the leading role was played by British actress Claire Foy. As a younger Elizabeth, Foy's journey had plenty of twists and turns — including her wedding to Prince Philip (played by Matt Smith), her coronation as Queen, the resignation of Winston Churchill (John Lithgow), and her difficulties with her troublesome sister Margaret (Hobbs & Shaw's Vanessa Kirby). By the time Foy finished her run on The Crown, Queen Elizabeth and Prince Philip had suffered through various marital issues, had four children, and faced other hurdles, including a widespread government scandal and the assassination of John F. Kennedy (Michael C. Hall).
However, as Queen Elizabeth ages, The Crown must adjust. As announced previously, the Crown cast will rotate every two seasons to accommodate the story. On season 3, Foy will transform into Colman, Smith will be replaced by Tobias Menzies as Prince Philip, and Kirby will be replaced by Helena Bonham Carter as Princess Margaret. 
What's next on upcoming seasons of The Crown?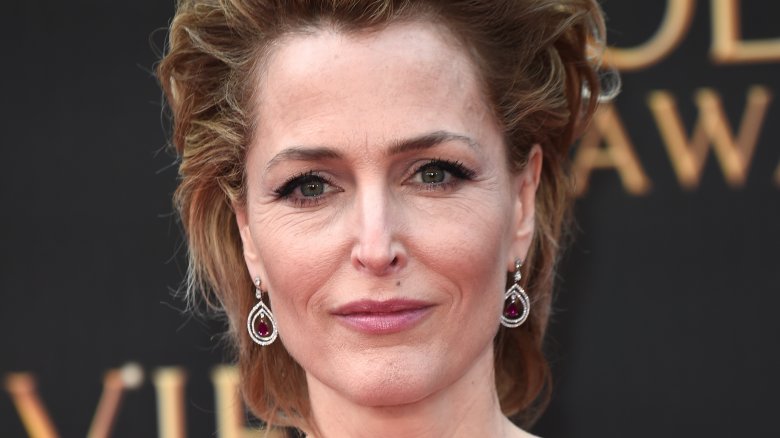 Eamonn M. Mccormack/Getty Images
Beyond the shake-ups in the core cast, there have been some other extremely exciting cast announcements for the third and fourth seasons of The Crown – with some seriously established actors stepping in to play real-life royals, heads of state, government officials, and more.
Erin Doherty will join the series as Princess Anne, the daughter of Elizabeth and Philip, alongside Josh O'Connor as Prince Charles and Marion Bailey as the Queen Mother. Over the next two seasons, the story will also tackle the drama between Charles, Princess Diana, and Camilla Parker-Bowles, with the latter two played by Emma Corrin and Emerald Fennell, respectively. Finally, The X-Files' Gillian Anderson will play Prime Minister Margaret Thatcher on the fourth season of The Crown.
Considering that Queen Elizabeth is one of the longest-reigning monarchs in history, it makes sense that audiences can't get enough of her story. The Crown will return to Netflix on November 17, so brush up on your British history before diving back in to see the brand-new cast take the reins.