Tom Welling To Reprise Superman Role For Arrowverse's Crisis On Infinite Earths Crossover Event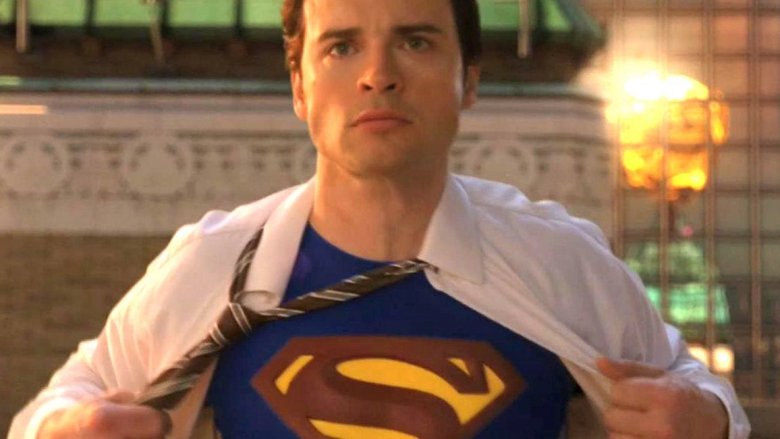 Guess who's back — back again? Tom Welling's back, and the way he's returning might make your head spin. 
The CW has announced that Welling will reprise his role as Clark Kent on the network's upcoming Arrowverse crossover event Crisis on Infinite Earths. 
This news comes to us courtesy of TVLine. 
Kicking off on December 8, Crisis on Infinite Earths will "reveal what happened to Clark Kent almost ten years" after the Superman series Smallville concluded its run. Welling, of course, portrayed the Man of Tomorrow on the well-loved television show, which took place in the fictional Kansas town of Smallville and started out by following Clark in his pre-Superman days. Once the first four seasons, which largely focused on Clark's high-school-age troubles in the small town, wrapped up, Smallville shifted gears to chronicle the Kryptonian's slow-but-steady evolution into a legitimate hero. Smallville ended with Clark stepping into his emblazoned suit and flowing cape after Tess Mercer (Cassidy Freeman) discovered that the villainous Darkseid and citizens of the planet Apokolips were headed to Earth to kill everyone in existence. Clark ultimately learns that his true destiny is to be a superhero who protects humanity, and the Smallville finale showed in a stinger scene that Clark eventually takes on the moniker of Superman.
That flash-forward moment was set seven years after the events of the finale, but Crisis on Infinite Earths will take place a bit further into the future. Smallville wrapped in May 2011, and the Arrowverse crossover event begins in December 2019 and ends in January 2020. Welling's Clark Kent obviously got up to a whole lot in that time, which Crisis on Infinite Earths will explore and explain. 
Tom Welling is one of several Supermen featured on Crisis on Infinite Earths​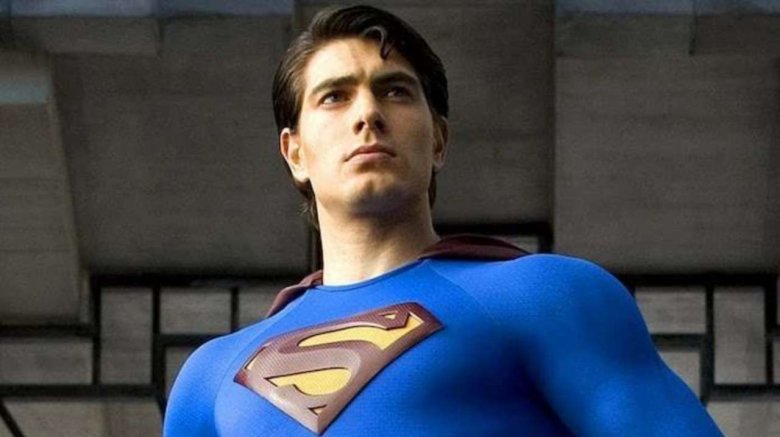 Warner Bros./DC
Welling will play a hugely important part on Crisis on Infinite Earths — just take event executive producer Marc Guggenheim's word for it: "For eight years, Arrow has stood on the shoulders of Smallville. Simply put, there would be no Arrow, and no Arrowverse, without it. So when we first started talking about Crisis on Infinite Earths, our first, second and third priorities were getting Tom to reprise his iconic role as Clark Kent. To say that we're thrilled would be a Superman-sized understatement."
However, Welling won't be the only Superman featured on the upcoming crossover. He's joined by the Arrowverse's resident Supes Tyler Hoechlin, who has donned the cape on Supergirl since 2016, and Superman Returns actor Brandon Routh, who will reprise his role after 13 years away from it. 
While the Crisis on Infinite Earths architects are keeping relatively quite about how exactly the three Supermen will all blend into the Crisis on Infinite Earths mix as it plays out on television, given that the crossover event is based on an actual comic book storyline that pulls together various corners of the DC world, we know that each actor is playing a different version of Superman. Hoechlin is portraying the standard Arrowverse Superman on Crisis, while Routh is set for the Kingdom Come iteration of Supes and Welling is, of course, lined up for the Smallville take on Clark Kent. 
Crisis on Infinite Earths should be an absolute blast for DC Comics fans and Arrowverse enthusiasts alike. The event begins on Sunday, December 8 with Supergirl, followed by Batwoman on Monday, December 9 and The Flash on Tuesday, December 10. Things pick back up roughly a month later (people have holidays to enjoy, after all!) with Arrow on Tuesday, January 14, immediately followed by an extra-special episode of Legends of Tomorrow to cap things off.