Gemma Chan, Barry Keoghan Cast In Marvel's The Eternals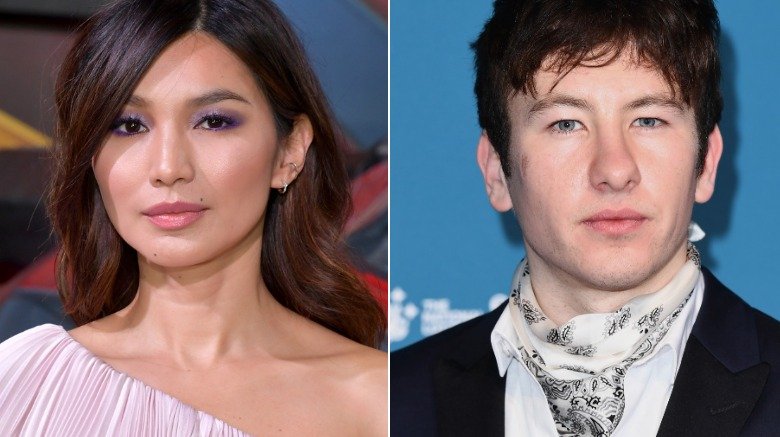 Amy Sussman/Getty Images, Jeff Spicer/Getty Images
The Eternals just got a little more star-studded.
Gemma Chan and Barry Keoghan have officially joined the cast of Marvel's The Eternals. 
Their castings were announced during the Marvel Studios portion of the Walt Disney Studios presentation at this year's D23 Expo on Saturday, August 24. 
Chan, who made her Marvel Cinematic Universe debut as Minn-Erva in Captain Marvel, is set to play the Eternal named Sersi. Created by Jack Kirby, Sersi first appeared in the June 1963 comic issue Strange Tales #109 (though she was then known as Circe). She took on the new spelling "Sersi" in September 1976, when she appeared in The Eternals #3. A member of the race of immortal superhumans crafted by the Celestials, Sersi has been a part of both the Avengers team and the God Squad, bringing to both crews some major fire power thanks to her psionic powers, ability to fly, and power to manipulate atoms and molecules. 
As for Keoghan, the Irish actor known for his roles in Dunkirk and on Chernobyl, he'll portray Druig — yet another member of the Eternals. Druig is a Kirby creation just like Sersi (as well as the rest of the Eternals), and first appeared in Eternals #11, published in May 1977. His origin story details that he served as a KGB agent in Russia in modern times and that he had a genuine love for harming others. Druig even planned to murdered Ziran the Tester, a member of the Celestials, using a weapon he implemented when torturing his cousin Ikaris, though his plan was never successful. In fact, the tables turned: Ikaris learned of Druig's intent and wound up disintegrating him.
There are a few interesting things to note about Chan and Keoghan's castings. 
Chan's involvement in The Eternals marks the first instance in which an actor has played two different characters in the Marvel Cinematic Universe. Many believed that, when Chan's name first popped up in connection with The Eternals prior to the announcement at D23, she might be reprising her role as Minn-Erva for the film. That's not the case, as we now know. Additionally, Chan portraying Sersi in The Eternals could mean that she'll be spending a lot of screen time with new MCU inductee Kit Harington — the Game of Thrones actor who was recently confirmed to be playing Dane Whitman, a.k.a. Black Knight, in the film. In the comics, Sersi and Whitman engaged in a romance, and though we aren't sure whether The Eternals will include that piece of lore, there's a good chance it might. 
Concerning Keoghan, he'll likely also be spending a great deal of time with a Thrones star on The Eternals: Richard Madden, who plays Ikaris. Druig and Ikaris are cousins, and given what we know about their relationship, their on-screen dynamic could be quite tumultuous. 
Chan and Keoghan join a stacked cast for The Eternals: Angelina Jolie as Thena, Kumail Nanjiani as Kingo, Lauren Ridloff as Makkari, Brian Tyree Henry as Phastos, Lia McHugh as Sprite, Don Lee as Gilgamesh, and Salma Hayek as Ajak. 
Directed by Chloé Zhao, The Eternals will touch down in theaters on November 6, 2020.