Jon Favreau Speaks Out About Disney-Sony Spider-Man Dispute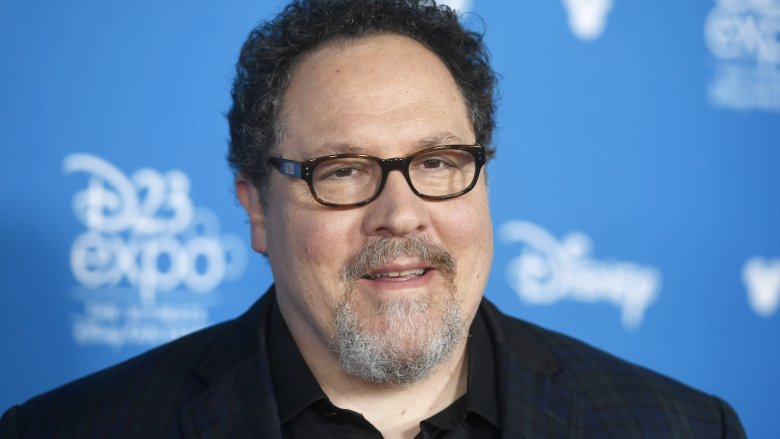 Frazer Harrison/Getty Images
Happy Hogan has something to say. 
All right, the man who plays Happy Hogan has something to say, and he shared it in a recent conversation with Variety during the 2019 D23 Expo on Friday, August 23. 
Jon Favreau, who portrayed the right-hand man to Robert Downey Jr.'s Tony Stark before watching over Tom Holland's Peter Parker in Spider-Man: Far From Home, opened up to the outlet about the recent news that Disney and Sony failed to renegotiate their 2015 deal that allows the current iteration of Spider-Man to appear in MCU movies as well as his standalone film series. Most everyone directly involved in the matter, save for a spokesperson speaking on behalf of Sony, has remained tight-lipped on the Disney-Sony divorce, but Favreau had no problem getting candid.
Like many Marvel fans out there, Favreau is hopeful that this split isn't permanent, that Disney and Sony can head back to the negotiating table and establish a new deal, and that Holland's Spider-Man will ultimately remain a part of the MCU. The biggest reason why the Happy actor is remaining hopeful? He doesn't want the dynamic between his character and Marisa Tomei's Aunt May to suddenly disappear now that Peter Parker can't crossover into the MCU. Happy and May — Peter Parker's beautiful, widowed aunt — struck up a romance in Spider-Man: Far From Home, but ultimately weren't able to see eye to eye when defining their relationship. Favreau has his fingers crossed that their story won't end on that note. 
"You never know what's going to happen," Favreau told Variety's Angelique Jackson. "I'm holding out hope and being optimistic that this isn't the final chapter of the story between those characters." 
That's as good a reason as any to want Disney and Sony brass to bury the hatchet and try to resolve the tension that mounted when Disney requested a 50 percent co-financing stake in the Spider-Man franchise. Whether Favreau's optimism will at all influence the two corporations, we haven't the slightest clue. 
For Sony's part, the studio seems to be confident that it'll do just fine without the help of Marvel Studios president Kevin Feige (who produced both Spider-Man: Homecoming and Spider-Man: Far From Home) and without any ties to the MCU. Many are of the opinion that Sony is making a huge mistake by severing connections with Disney and Marvel Studios, and that the two planned Spidey films at Sony are all but doomed. 
Things couldn't be more up in the air than they are right now, and with so much outrage and sadness over Spider-Man leaving the MCU, it's nice to hear that Favreau is maintaining a level head and looking at the glass like it's half-full.