Will There Be A Scary Stories To Tell In The Dark Sequel?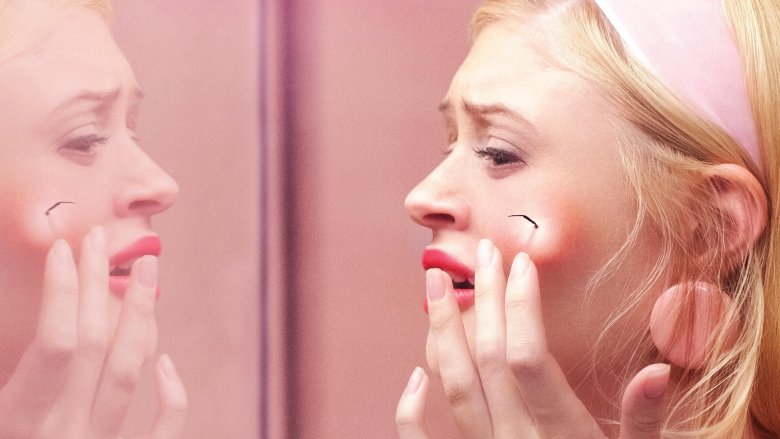 Producer Guillermo del Toro and director Andre Øvredal spooked and stunned in equal measure with Scary Stories to Tell in the Dark, an adaptation of the first of three short horror story collections by Alvin Schwartz. The critical and commercial success of the film, released in theaters on August 9, has had everyone wondering whether a Scary Stories to Tell in the Dark sequel is in the cards. 
While nothing regarding a potential sequel to Scary Stories to Tell in the Dark has been confirmed just yet, we'd be a bit surprised if it didn't happen. 
As we mentioned, this first chapter in the potential Scary Stories-verse is adapted from a rather beloved collection of horror-themed short stories of the same name penned by Schwartz and featuring truly terrifying original illustrations from Stephen Gammell. Scary Stories to Tell in the Dark was first published in 1981, and has unfailingly been creeping out kids and adults alike ever since. That first collection of stories was so successful that it spawned two additional books worth of spooky tales from Schwartz — 1984's More Scary Stories to Tell in the Dark and 1991's Scary Stories 3: More Tales to Chill Your Bones. All together, the total number of Scary Stories comes in north of 80. 
Those of you who have already experienced the bone-chilling creep-show that is Øvredal's big-screen adaptation of Scary Stories know that it tackles just a handful of the more memorable tales from the series. You know as well that the film — which follows a group of teens who accidentally uncover a book that's capable of conjuring scary stories in the real world — deviates a bit from Schwartz's pitch-black phantasmagoria of horrors by leaving a little wiggle room regarding the film's apparent body count. 
In particular, the tales within the pages of the Scary Stories books tend to close on a somber note, with the youths trapped in each nightmare come to life presumably left for dead at the end. While the film initially takes the same approach, the final moments of del Toro and Øvredal's Scary Stories to Tell in the Dark adaptation instead offer a sliver of hope: one of the kids apparently breaks the spell of the book and survives the nightmare within. On top of that, said character sets out to find a way to bring their lost friends back from the brink as well.
Though the film doesn't tease a follow-up with a post-credits scene, its ending obviously more than leaves the door open for a Scary Stories to Tell in the Dark sequel. Given the treasure trove of creep-tastic tales within Schwartz's three volumes of work, there's also no shortage of giddily horrific scary stories for a potential sequel to tackle — though it's worth pointing out that both del Toro and Øvredal have rather full schedules in regards to future projects, so they may not return to their creative roles for a possible Scary Stories to Tell in the Dark 2.