Kevin Conroy Playing Batman On Arrowverse Crossover Crisis On Infinite Earths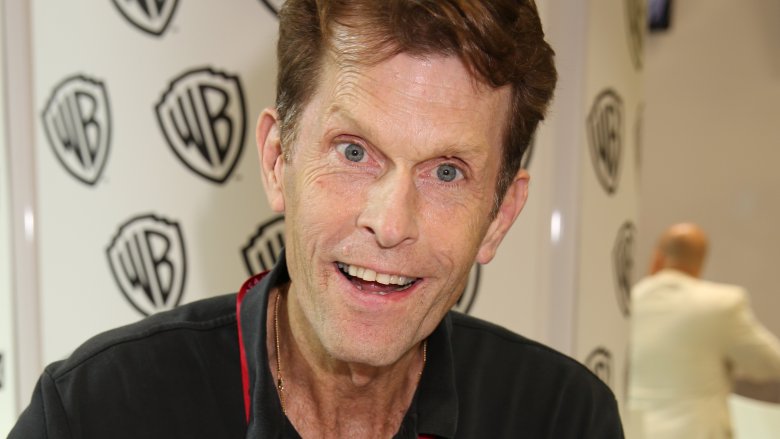 Handout/Getty Images
Crisis on Infinite Earths just got a lot battier. 
Legendary voice actor Kevin Conroy, known for voicing Batman on the 1990s show Batman: The Animated Series, is set to portray the Dark Knight on the upcoming Arrowverse event Crisis on Infinite Earths. 
Conroy isn't simply reprising his famous role in the same capacity. Oh no, he'll bring Batman to life in a live-action performance — the first time Conroy has done so throughout his decades-long career. 
Network the CW dropped the news over the weekend during a presentation at the Television Critic Association's summer press tour. Fandom.com managing editor Eric Goldman confirmed the announcement on Twitter, with iO9 following up and stating that Conroy will indeed play an older version of Bruce Wayne. 
Conroy joins Tyler Hoechlin, the Superman of the Arrowverse through his stint on Supergirl, and Brandon Routh, the actor who played Superman in 2006's Superman Returns and will step back into the role 13 years later for Crisis on Infinite Earths. Burt Ward, who played Robin on the 1960s Batman series, is set to make a cameo appearance as well. 
It remains to be seen whether Conroy is the only non-Arrowverse Batman who will appear on Crisis on Infinite Earths, or if the CW is looking to bring in a few more actors who have portrayed the character. The network still has a great many options — including David Mazouz, who played a young Bruce Wayne on Gotham, and Iain Glen, who will don the crimson cape on the upcoming second season of DC's Titans. 
Crisis on Infinite Earths is shaping up to be the biggest and most ambitious crossover event the Arrowverse has ever put forth. Featuring Conroy as Batman, multiple Supermen, the collision of five DC Comics television series, and the first-ever introduction of the heroes of Black Lightning to their Arrowverse companions, Crisis on Infinite Earths isn't something you'll want to miss. 
The crossover event is scheduled to begin in December, airing five episodes between then and January 2020. Check back with Looper for an exact release date.