Will There Be A Moana 2?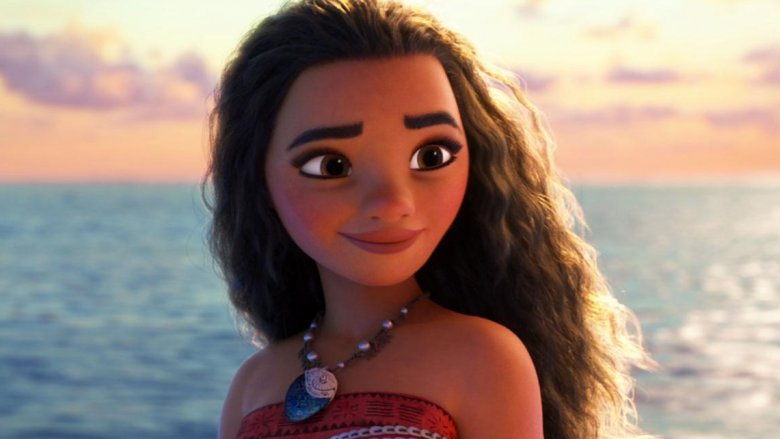 In 2016, the world got swept up in the magic of Moana, Disney's 3D-animated film about a curious and strong-willed Polynesian girl and her journey to find her true purpose, locate the legendary demigod Maui, return a mystical relic to the goddess Te Fiti, and save the people of her village. Moana featured incredible voice performances by Auliʻi Cravalho (Moana), Dwayne "The Rock" Johnson (Maui), Temuera Morrison (Moana's father Tui), Nicole Scherzinger (Moana's mother Sina), Rachel House (Moana's grandmother Tala), Jemaine Clement (the giant coconut crab Tamatoa), and Alan Tudyk (Moana's rooster Heihei) — as well as incredibly catchy tunes, gorgeous animation, and a heartwarming story based on Polynesian and Tongan cultures that touches on themes of of identity, self-discovery, and community. 
Three years have passed since audiences first heard Moana wonder aloud how far she'll go, and now fans are wondering something themselves: Will there be a Moana 2?
Disney hasn't confirmed or denied plans for a Moana sequel as of this writing, but there have been some whisperings that Lin-Manuel Miranda, who wrote songs for the original film, began work on a follow-up film in January 2019. According to a report by Page Six, Miranda met with Disney executives and had conversations about co-writing a Moana sequel. Miranda's father, Luis, told the outlet that the talks have happened, and that the plan is for Moana 2 to be "about a Latina princess."
There's a chance that perhaps Luis Miranda misspoke, and that the Moana sequel and the potential Disney animated film about a young Latina heroine are two separate projects, as it would be quite perplexing to make a second Moana movie without the eponymous character at the center of the story. (What would Moana 2 be with no Moana, right?) Either way, this is simply a rumor for now. Neither Miranda nor the House of Mouse have commented on whether or not this is the plan for the Moana sequel. For that matter, they haven't even said that a new Moana film is actually in the cards. 
It seems only a matter of time before some kind of announcement is made, though, since a Moana sequel feels like a near-guarantee. The original pic left the door open for future movies, ending with Moana heading back home and serving as a Wayfinder, someone who practices the ancient Polynesian technique of navigating the open oceans by observing the water, the sky, and the stars. Moana 2 could take a variety of different paths from that ending point — and fans have already begun exploring the possibilities.
On the since-deleted Ideas Wiki on Fandom.com, one Moana enthusiast shared their idea for a sequel film. Entitled Moana 2: The Lost Island, the anonymous fan's pitch for the second Moana movie sees Moana telling her village of her great adventure, accidentally sailing to the Te Fiti island, and meeting with Maui again, who tells her that all the islands are missing their palm trees. When Moana heads back home, she learns that her mother has fallen ill. The village doctor instructs Moana to find "coconut milk, tears of love, and a golden ring" to create a healing potion that will bring Sina back to health. With the adorable pig Pua, Moana sets off on a journey to find the materials, eventually making her way to an uncharted island — the Lost Island, which is the only island with palm trees and coconuts. The pitch also features a love story between Moana and a boy named Reetur, a sad twist, and many opportunities for songs. 
Other fans have even gone as far as creating trailers for possible Moana sequels — one entitled Moana 2: Lost in New York (a nod to Home Alone) and Moana 2: Lost in Kong Skull Island (a wink at the Jordan Vogt-Roberts-directed monster movie Kong: Skull Island). 
These aren't bad premises for a sequel to Moana, if you ask us, but they don't hold any weight for the time being. 
Another reason a Moana sequel seems inevitable? The original was massively successful. Moana yielded almost $650 million worldwide, was applauded by critics as "without a doubt one of the strongest Disney offerings of recent years," and went on to earn two Academy Award nominations, one for Best Animated Feature and another for Best Original Song. That considered, Disney would be foolish not to greenlight Moana 2. 
For now, though, a Moana sequel is only a possibility. If and when Disney confirms the project, we'll update you and, of course, say you're welcome.