The Man Who Fell To Earth TV Series In The Works At CBS All Access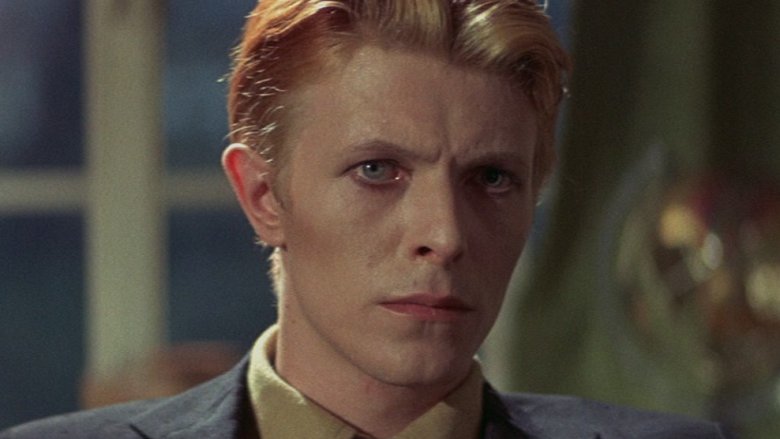 A David Bowie classic is getting a reboot for a new generation.
Originally a 1976 film starring the late rock god (which itself was based on a 1962 novel by Walter Tevis), The Man Who Fell to Earth will make its way to the small screen with a television series produced by Star Trek veteran Alex Kurtzman. Kurtzman also writes the Man Who Fell to Earth series, set to premiere on CBS All Access, alongside Jenny Lumet.
In the original film, Bowie played an alien who lands on Earth in the midst of mission to find for water to help his home planet — but thanks to his high-tech tools, he ends up becoming a huge sensation in the technology world.
"Walter Tevis' visionary novel gave us a tech god Willy Wonka from another planet, brought to life by David Bowie's legendary performance, that foretold Steve Jobs' and Elon Musk's impact on our world," said Kurtzman and Lumet (via Entertainment Weekly). "The series will imagine the next step in our evolution, seen through the eyes of an alien who must learn what it means to become human, even as he fights for the survival of his species."
Apparently, a real-life tech mogul inspired this reboot — Lumet told EW, "We were thinking about the day 12 years ago when Steve Jobs took the stage and introduced the iPhone and it fundamentally changed how we live and communicate and Alex says, 'What if he's an alien?' Here we are where we've never been more connected but never been further apart."
Kurtzman added, "If you watch the film, Bowie's character becomes the head of this massive corporation in 15 minutes. If you just isolate that, then that's a season." He also noted there's at least three seasons worth of material in the movie.
Rebooting this particular story does seem appropriate for this day and age, but the real struggle for Kurtzman and Lumet will be to find an actor to fill Bowie's massive shoes. Fans of the original film don't have to worry too much, though, as Kurtzman made sure to say that he doesn't want to "chase the amazing unicorn of David Bowie." Still, whomever ends up with the role will face a challenge on several other levels — playing an alien initially incapable of human speech who goes on to run a mega-tech company will be quite the journey. 
CBS All Access has been trending more into classic science fiction as of late — it's also the home to Jordan Peele's Twilight Zone reboot, and a new adaptation of Stephen King's The Stand will also air there — so this newest project fits right in with their slate of other shows.
No other details have been announced yet about The Man Who Fell to Earth, so keep an eye out for casting news, a premiere date, and more — and if you don't have a CBS All Access subscription just yet but want to check this show out when it does air, consider adding another streaming service to your list.