Here's When Black Adam Will Begin Filming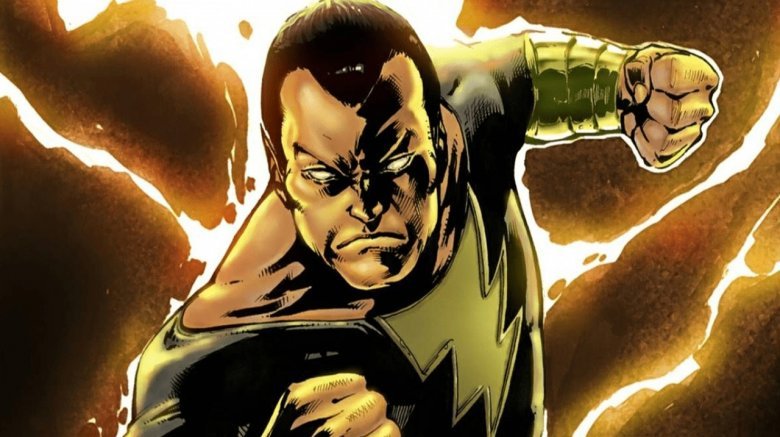 DC Comics
The DC Extended Universe is going to get even bigger with the introduction of Black Adam, but when exactly will the character's solo movie start to take shape? We've got the answer. (Or, more accurately, the film's producer has the answer and we are the messenger.)
Chatting with Collider, Black Adam producer Hiram Garcia detailed the plans his production banner Seven Bucks Productions has in place for 2019 and 2020. Along with producing partner Dwayne "The Rock" Johnson, who is set to portray Black Adam on the big screen, Garcia is currently working on Jumanji: The Next Level (due out this December), and will begin production on the Rawson Thurber-directed heist thriller Red Notice in January of 2020. Then, the goal is to get Black Adam off the ground in late 2020. 
"The success of Shazam! was awesome for us and it was important for us to launch that, get that out into the world and begin crafting this universe. It's a big thing for us to create this universe, this DC section of the universe, with characters we have planned to bring into it, headlined by Shazam and Black Adam," Garcia revealed. "Jaume Collet-Serra, he just closed his deal [to direct], which we're very excited about, and the plan is to begin filming that [at the] end of next year."
A late 2020 filming start date could put Black Adam on track for a late 2021 or early 2022 release. That may seem like an agonizing wait, but it's small potatoes in comparison to how long the anti-hero standalone has been gestating and how many years Johnson has been lined up to play Black Adam, a previous champion of the wizard Shazam who wound up using his powers for evil. 
Johnson was first linked to Black Adam 12 years ago in 2007, when it was reported that the actor would be taking on the role for a live-action Shazam! movie. At that time, The Longest Yard and 50 First Dates director Peter Segal was on board to direct and Batman franchise producer Michael Uslan was set to produce. Studio Warner Bros. wound up shelving the film, then brought it back to life after the success of 2013's Man of Steel. Johnson was still excited as ever to portray Black Adam in Shazam!, but things soon fell apart when Segal admitted that he doubted it would ever come to fruition. (And he was right — his version of the movie was never made.)
When David F. Sandberg joined the Shazam! film as its director in 2017, the project was on the up and up and it seemed like Johnson would finally make his DCEU debut as Black Adam. However, that door remained shut. In July 2017, DC luminary Geoff Johns confirmed that Black Adam wouldn't appear in Shazam!, led by Zachary Levi as the titular superhero. The good news was that Black Adam would be getting his very own solo movie — though it was, back then, anyone's guess when that would happen. 
Thanks to Garcia's recent reveal, it's looking like Black Adam will finally hit theaters in the next few years. It certainly has been a long, long, long time coming.