George Takei Weighs In On Quentin Tarantino Possibly Directing Star Trek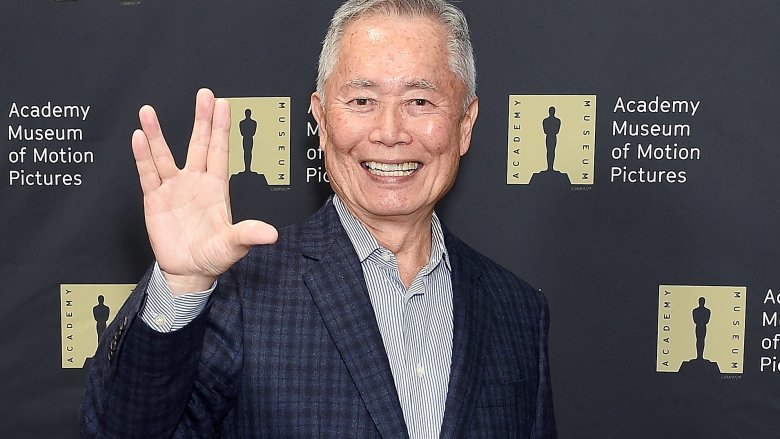 Gregg Deguire/Getty Images
Star Trek fans may be split over a new director potentially stepping up to take the franchise to a new place, but how does one of the series' original cast members feel about the possibility?
Turns out, he's totally okay with it.
During a chat at Entertainment Weekly's San Diego Comic-Con suite to discuss his new series The Terror: Infamy, George Takei, the original USS Enterprise helmsman Hikaru Sulu, said he would support a Star Trek directed by Quentin Tarantino — even though the director's incredibly distinctive style would certainly result in a very different film.
"I'm a Quentin Tarantino fan, but it seems like such a polar thing," Takei said. "But I think he's got a very imaginative, inventive mind, and that is what Star Trek was about — boldly going where no one had gone before. And Quentin Tarantino bringing all of the places that he had been to and bringing it to the 23rd century is awfully exciting. I think it's a great combo."
Tarantino has expressed interest in directing an R-rated version installment of Star Trek (because of course it would have to be significantly more risqué with him at the helm), although it seemed as if that possibility went out the window once he began work on Once Upon a Time in Hollywood, which will hit theaters on July 26. Tarantino first mentioned his idea for a Star Trek film in 2017, and now that his latest movie is completed, he's finally reviving the discussion and putting in the work to turn his dream of a "Pulp Fiction in space" into a reality. 
"There's a script that exists for it now," he told Empire in June 2019. "I need to weigh in on it, but I haven't been able to do that yet."
The bold-and-brash director is going all in on his vision for Star Trek – even taking a shot at Trek regular Simon Pegg after he misinterpreted Tarantino's vision and apparently broadcast it to the public — but it still remains to be seen whether or not the film will actually come to fruition. In any case, with Takei behind him, Tarantino might have a little more leverage whenever he decides to embark upon this new project.