Bill And Ted Face The Music: Jillian Bell Joins Cast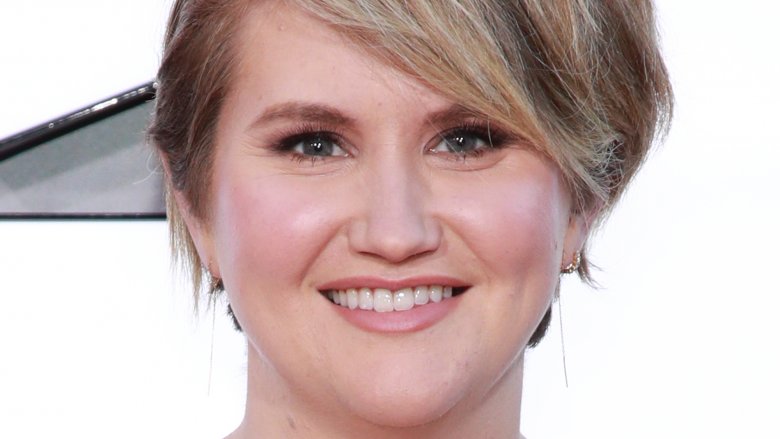 Rich Fury/Getty Images
Also returning to the franchise: Amy Stoch (as Bill's stepmother Missy) and Hal Landon, Jr. (as Ted's father, Captain Logan).Bill & Ted Face the Music has made another most excellent addition to its cast.
Jillian Bell, who recently won accolades for her performance in the comedy/drama Brittany Runs a Marathon, has joined the production even as the cameras are beginning to roll. She'll portray a couples' therapist in the film, which implies a bit of disharmony between the titular duo and their beloved princesses. (via Collider)
The long-awaited Bill & Ted threequel has so far made nary a bogus move in its casting. After finally nailing down Alex Winter and Keanu Reeves to return in the title roles, producers have methodically gone about stocking up the roster of featured players with a smorgasbord of amazing talent, including veteran actor William Sadler, who will reprise his role of Death from Bill & Ted's Bogus Journey. Also returning to the franchise: Amy Stoch (as Bill's stepmother Missy) and Hal Landon, Jr. (as Ted's father, Captain Logan).
The cast also includes Samara Weaving (The Babysitter) and Brigette Lundy-Paine (Atypical) as the pair's adult daughters, as well as Anthony Carrigan (Victor Szasz in Gotham), rapper/actor Scott "Kid Cudi" Mescudi (Westworld), Beck Bennett (a regular on Saturday Night Live), Erinn Hayes (Children's Hospital), and Jayma Mays (Glee). In the director's chair is Dean Parisot, who has recently handled episodes of TV series such as Grace and Frankie and Good Girls, and also helmed the 1999 cult comedy classic Galaxy Quest.
Bell joins Bennett in bringing a bit of SNL's pedigree to the film, as she was a writer on the late-night institution between 2009 and 2010. She also created and starred in the well-received but short-lived Comedy Central series Idiotsitter, but she's probably most familiar to small-screen viewers as Jillian Belk on that network's long-running comedy Workaholics.
On the big screen, Bell turned in hilarious performances in 2014's 22 Jump Street and 2017's Ice Cube/Charlie Day comedy Fist Fight. She finally landed a leading role just this year, when first-time writer/director Paul Downs Colaizzo cast her in Brittany Runs a Marathon, which has wowed festival audiences with its interesting blend of dark humor and uplifting sentiment. That flick, which also stars Lil Rel Howery (Get Out) and Alice Lee (Sierra Burgess is a Loser), opens on August 23 in limited release.
Considering her past work and unique comic sensibility, it's easy to see Bell acting as a couples' therapist to the spaced-out, middle-aged Bill and Ted and their put-upon princesses. We'll be hearing a lot more from her before Bill & Ted Face the Music hits the screen, however: she'll be appearing in Charlie Day's upcoming comedy feature El Tonto, and she's scored featured voice roles in the Facebook Watch animated series Human Discoveries, the Netflix Dr. Seuss adaptation Green Eggs and Ham, and the Fox animated comedy Bless the Harts.
Up until quite recently, fans could be forgiven for fearing that Bill & Ted 3 — which Winter and Reeves had been teasing for what seemed like a century — might never happen. (Seriously: the flick has been confirmed to be in development since 2010.) But now that it's finally off the ground, we're pleased to report that it's shaping up to be every bit as awesome as we possibly could have hoped for. We can't wait to see Wyld Stallyns back on the screen once more, and you know where we'll be when the flick drops on August 21, 2020: front and center in the theater. Until then, be excellent to each other. And... party on, dudes!