Spider-Man: Far From Home: Tom Holland Went Undercover At A High School To Prepare For Film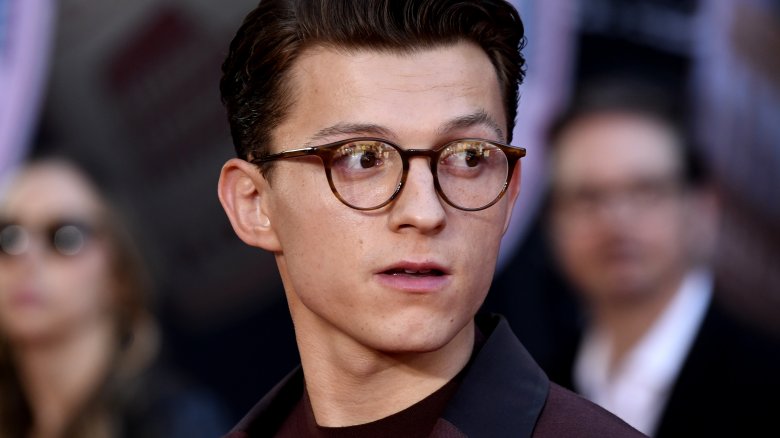 Frazer Harrison/Getty Images
Now this is some serious commitment to character.
Tom Holland, Marvel's resident spoiler-spiller and the latest (and arguably best) iteration of Spider-Man, revealed that he went undercover at a New York City high school to prepare for Spider-Man: Far From Home, the sequel flick in which he portrays Midtown School of Science and Technology student and secret superhero Peter Parker.
He explained to Entertainment Weekly that his going undercover was a "research experiment" for Far From Home, and resulted in a few hilarious encounters due to his self-admitted dim-witted nature. The experience also opened Holland's eyes to the diversity of New York, particularly in the Bronx, Brooklyn, and Queens, where Peter Parker resides with his Aunt May (Marisa Tomei). 
"I actually went to a New York City school sort of undercover as a research experiment for the film, and when I came out [director Jon Watts] said, 'What was it like?' and I said, 'Firstly, I'm thick as s*** and I had no idea what they were talking about,'" Holland said with a laugh. "And secondly, it is so unbelievably diverse, especially in Queens and Brooklyn and the Bronx and stuff, and I think [Watts] did a really good job of making the environment authentic throughout the first film and this one."
Holland, who made his debut as the wall-crawler in 2016's Captain America: Civil War before leading his first solo movie in 2017 with Spider-Man: Homecoming, has gone to great lengths to embody Peter Parker — the most noticeable of which has been his dedication to getting the hero's accent just right.
The 23-year-old actor was born in London, and naturally speaks with an English accent. But he dropped the lyrical, non-rhotic manner of speaking and took on an American accent to play Spidey — hard "R"s, "likes," "dudes," and all — with the help of his dialect coach Rick Lipton. Holland has refined his American accent so much that he can effortlessly switch between it and his normal accent, sometimes forgets that the American accent isn't his standard speech pattern, and even admitted that he often abandons his English accent without even thinking when he's getting in the headspace to act. 
"I can't act in an English accent anymore," Holland said after Tom Hanks tested his acting skills on an episode of The Graham Norton Show, sharing that he did a commercial as himself and started speaking in an American accent.
That said, it's not surprising that Holland would disguise himself as a normal high school student to closer align himself with Peter Parker. He's got the accent, the mannerisms, the humor, and the doe-eyed desire to do good that Peter does — all Holland needed was a day at school to seal the deal. Hopefully there were no food fights or swirlies involved.