Minecraft Movie Lands Frozen 2 Writer Allison Schroeder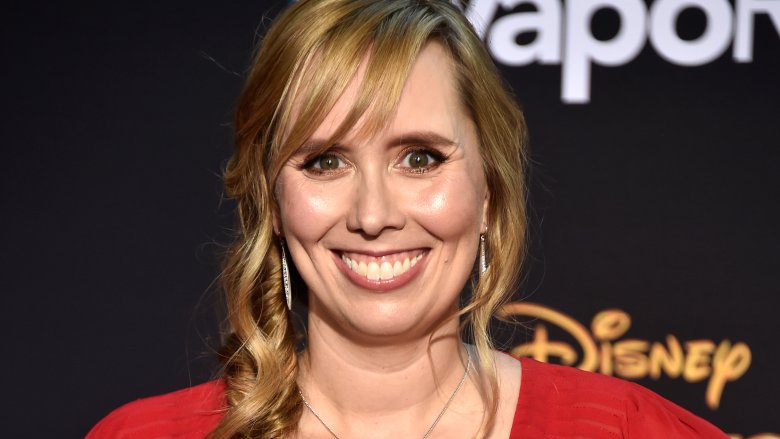 Frazer Harrison/Getty Images
Worried that Warner Bros.' Minecraft movie would never get off the ground? You can let it go. 
The Hollywood Reporter confirmed on Monday, June 24 that Allison Schroeder, the co-writer of Disney's forthcoming Frozen 2, has boarded the Minecraft film. 
She joins producers Roy Lee, Jon Berg, and executives at video game developer Mojang to help "rework" the project, directed by Peter Sollett. 
A feature film adaptation of the incredibly successful world-creation game of the same name, Minecraft has been in development for five years now, as Warner Bros. acquired the screen rights to the property in 2014. The road to production has been a bumpy one for Minecraft, with its biggest hurdle coming when former director and writer Rob McElhenney (Mac from It's Always Sunny in Philadelphia to the folks at home) dropped out of the project in August 2018 ahead of its planned May 25, 2019 release date. Things went dormant on the project after McElhenney's exit, but now it seems that Warner Bros. is re-igniting the fire beneath Minecraft.
It's unknown how much input Schroeder will have on Minecraft, but her screenwriting credits should inspire nothing but good faith in fans of the video game. In addition to writing  Frozen 2 with co-director Jennifer Lee, Schroeder scored an Oscar nomination for her work on Hidden Figures, co-wrote Christopher Robin, and worked as a producer and writer on Side Effects. Schroeder just might add the magic needed to elevate Minecraft to a whole new level. 
Warner Bros. has yet to announce an official cast for Minecraft, but there's really no rush to do so. The script is apparently still in the works, and the film isn't scheduled to launch in theaters for well over two years — on March 4, 2022.