Rick And Morty Creators Weigh In On The Final Season Of Game Of Thrones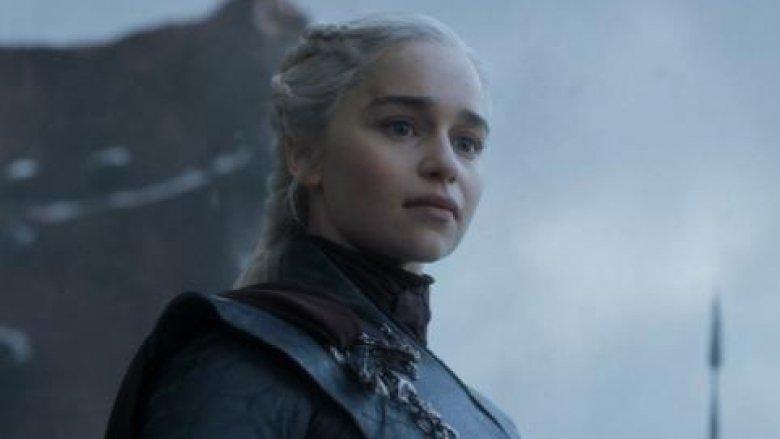 Winter has come and gone, but some other showrunners still have feelings about the final season of Game of Thrones.
Even though it seems like literally everyone has weighed in on Thrones' disastrous eighth season, there were a few people who had yet to comment — including Rick and Morty creators Dan Harmon and Justin Roiland.
Entertainment Weekly recently asked the pair, whose absurd, adult-oriented animated series airs on Adult Swim, to offer their thoughts on the epic fantasy saga's conclusion. Harmon and Roiland came to the show's defense, speaking as two showrunners who understand the difficulties of making every single fan happy. Though they agreed that they "selfishly" wanted more episodes, they both ultimately enjoyed the final season. 
"As a showrunner, I was amazed at the amount they were able to accomplish," said Harmon. "I'm not going to say fans are too cynical and ungrateful, but I guess I did just say that."
Roiland echoed his collaborator's thoughts, saying, "There's not going to be another show that big. I shouldn't say that because there's always something potentially looming around the corner. But that show was a phenomenon. It was insanely big. Everybody was watching it. And I love [GoT showrunners David Benioff and Dan Weiss], they're f****** awesome guys."
Harmon and Roiland are right about one thing: By the time Thrones took its final bow, it was undeniably the biggest show on television, and even the much-derided series finale broke viewership records not just for the show itself, but also for HBO overall. They're also right about the pacing; the breakneck speed of the final season, which seemed like it was simply trying to barrel towards the ending as quickly as possible, led to bizarre character decisions, ruined plot arcs, and generally unsatisfying moments as Thrones came to a close.
However, it's possible Harmon and Roiland are also just looking out for their friends with these statements. Roiland specifically mentioned Thrones showrunners David Benioff and D.B. Weiss, and the four of them have been friendly for quite some time. Benioff and Weiss were early fans of Rick and Morty and even made an appearance on a DVD audio commentary for the show, so Harmon and Roiland are probably a little tired of seeing their fellow showrunners and future Star Wars helmers get dragged through the critical mud.
Thrones may be over, but Rick and Morty will return after a two-year hiatus in November, heading back to its home on Adult Swim.