Robert Downey Jr. Wins Best Hero At 2019 MTV Movie & TV Awards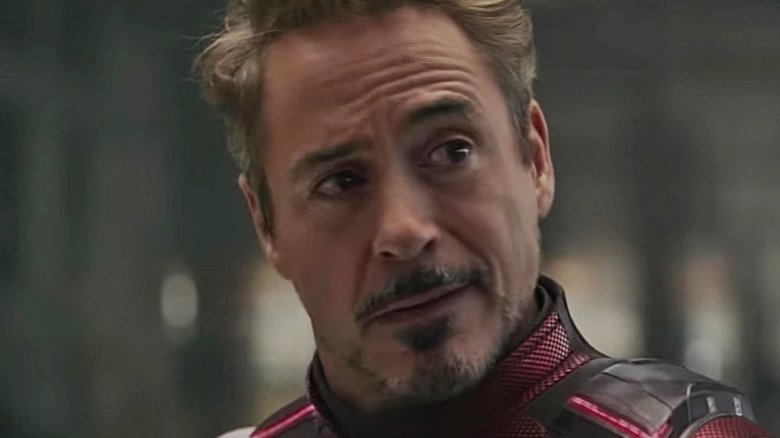 The man who began the Marvel Cinematic Universe over 10 years ago was richly rewarded at the 2019 MTV Movie & TV Awards. 
During a commercial break, the MTV Movies & TV Award for Best Hero was announced, and unsurprisingly, it went to Robert Downey Jr. for his work as Iron Man in Avengers: Endgame.
"Kind of unexpected, to be honest with you," said Downey Jr. in his acceptance speech, which was filmed offsite. He went on thank his fans, Marvel, and Disney, saying, "It has been an absolute joy, honor, privilege, etc. to portray Tony Stark all these years. So I want to say thank you, Marvel; thank you, Disney; thank you, MTV; and mostly thank y'all."
The Iron Man star then turned his attention to the audience to tell them just how much he loves them: "Maybe it's true that you love me 3,000. But I just checked and this is just in — what are the new numbers? Oh! I love you 3,247." Downey Jr. added, "That's a fact, Jack."
The ever-personable Downey Jr. might not have been present for the actual awards, but he still brought plenty of charisma to the proceedings — which isn't shocking, considering that Iron Man was arguably the funniest and most enigmatic Avenger of them all. He also brought some genuine sentiment by quantifying his love for the Marvel fans across the globe. Despite Tony Stark's sarcastic nature, his "I love you 3,000" line means more than most people realize: in Endgame, Stark's daughter repeats this line to her father multiple times, and in real life, Downey Jr. told the film's directors, Joe and Anthony Russo, his children actually say that to him.
The "I love you 3,000" phrase is one of the most emotionally resonant throughlines in all of Avengers: Endgame (which, considering how emotional the entire film is, is really saying something). That Downey Jr. included in his acceptance speech played during the 2019 MTV Movie & TV Awards shows how much the role of Tony Stark really meant to him. Even though he's finished playing Iron Man, Downey Jr. clearly loves the role he inhabited for more than a decade, and he made sure to let audiences know that while he accepted his huge award.