The Untold Truth Of The Cast Of It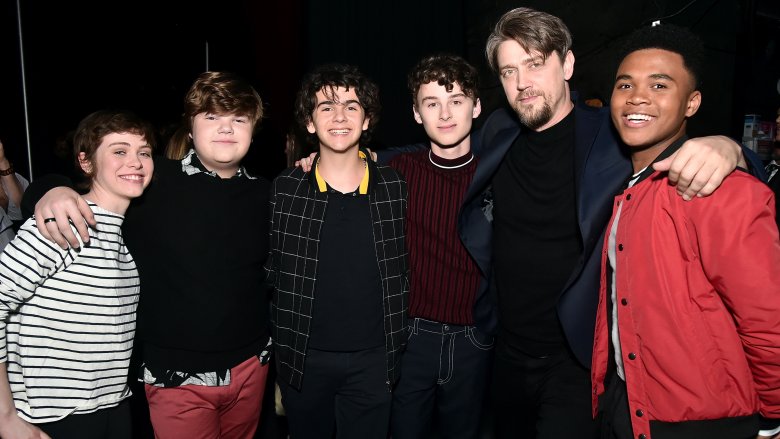 Alberto E. Rodriguez/Getty Images
Summer is in full swing. The beaches are packed, the vacationers are stuffing their cars full of camping gear, the sun is shining every day, and a lurking darkness looms at the end of it all, bringing a chill wind and the promise of decay. No, we're not talking about the approach of Autumn — we're talking about It Chapter Two. Set to debut on September 6th, Chapter Two will take place 27 years after the events of the blockbuster 2017 horror film, tracking the return of Pennywise and the reunion of the Losers' Club. This time, the kids are all grown up and ready to bring their adult acumen to the task of ending the murderous clown once and for all.
It turns out that the cast of this sure-to-be hit movie have a lot of hidden tricks up their sleeves themselves. From quashed dreams of the priesthood to high school eccentricity, they're a multifaceted bunch with a wealth of life experience being brought to bear upon the story of Derry, Maine. Here is a sampling of fascinating facts about the Losers' Club, young and old.
Jeremy Ray Taylor is a home schooled wanderer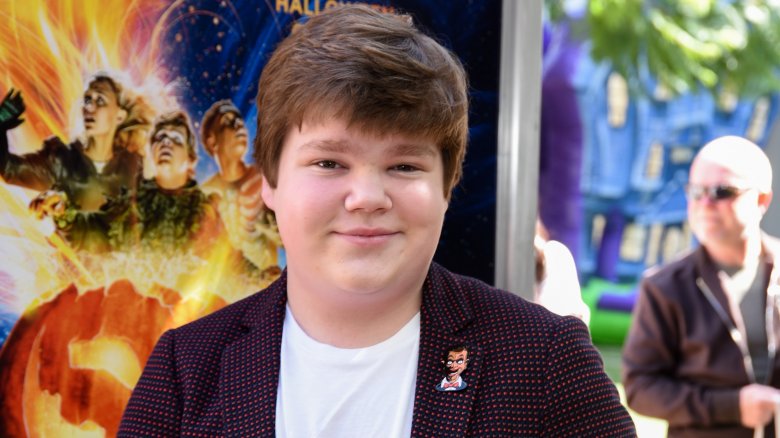 Presley Ann/Getty Images
Ben Hanscom is the gentle loner of the Losers' Club, a boy who spends his time in the library poring over local history when he isn't guiltily jamming out to New Kids on the Block. He is poetic, warm-hearted, and courageous in the face of some of the most vicious bullying faced by the children of Derry. His journey is all about standing firm in the face of adversity, learning to accept one's self, and using unique talents in unexpected ways to fend off the forces of darkness.
Jeremy Ray Taylor, the on-screen young Ben, has more than a little experience in those departments. The product of a unique upbringing, Taylor is the youngest of six children who've long been exposed to creative industries. His mother, a band manager, noticed his talent for acting at an early age, and contacted an agent. Home schooled and often taken on the road, Taylor's flexible schedule and comfort with the entertainment world made him an ideal performer. "It is kind of surreal as a mom," his mother told the Johnson City Press, "you raise six children and one of them ends up on the big screen." If his powerful performance in It is any indication, that's a feeling she'd better get used to.
James McAvoy considered the priesthood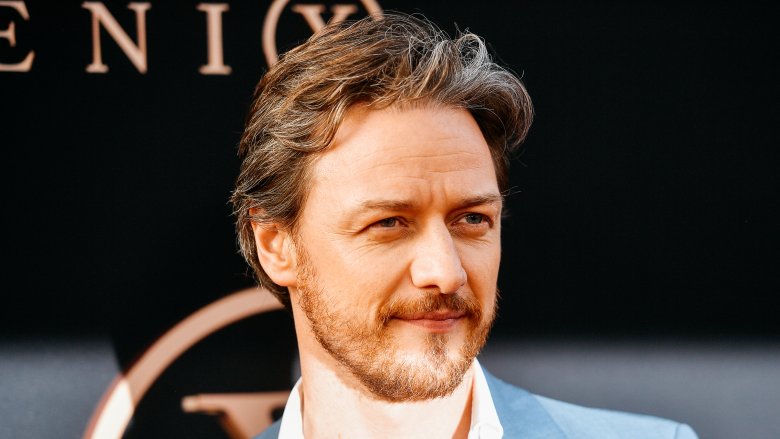 Matt Winkelmeyer/Getty Images
James McAvoy has traveled the world in his films. As Professor Charles Xavier in the X-Men series, he became an international advocate for mutant rights. As Mr. Tumnus is The Chronicles of Narnia, he inhabited a magical realm beyond a British wardrobe. As a young doctor in The Last King of Scotland, he journeyed to Uganda to treat Idi Amin. As the grown-up Bill Denbrough, It Chapter Two will see him visit Derry, a nondescript little New England hamlet with friendly people, a strong community... and a horrifying, child-eating monster from beyond the stars.
Not too shabby. But McAvoy originally wanted to see the world in a much more conventional way. As a kid, he considered joining the priesthood in order to travel as a missionary. "I realized that all I wanted was an adventure, and I was using do-goodery and Christianity as an excuse to get a free ticket to explore," he told New York Magazine, "I realized that I'd better serve my ambitions in other ways, rather than selling my soul to God." A lucky choice for moviegoers everywhere.
Finn Wolfhard is a frontman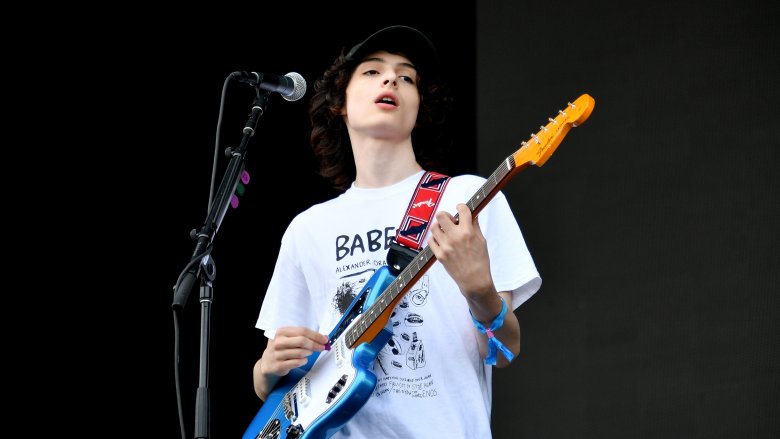 Dia Dipasupil/Getty Images
Finn Wolfhard is having the kind of adolescence most teenagers dream of. He's coming-of-age on the silver screen as the good-hearted, foulmouth Richie Tozier. He's pairing that with his smash-hit success as Mike Wheeler in Netflix's Stranger Things. He's set to star in a film adaptation of the Pulitzer Prize-winning novel The Goldfinch. He's got it all: prestige projects, remixes of 1980s pop culture, and a blockbuster from the mind of horror legend Stephen King, all under his belt before he's even legally allowed to vote.
Even his teenage band is on fire, it turns out. Wolfhard is the lead singer and guitarist of Calpurnia, an indie rock band based out of his native Vancouver. Despite the band's youth and Wolfhard's presumably hectic schedule, Calpurnia has appeared on the Jimmy Kimmel Show, been featured in Weezer's "Take On Me" video, and signed to Canadian label Royal Mountain Records. So, you know, if the whole burgeoning-A-list-actor thing doesn't work out, Wolfhard can always fall back on his future as an indie rock phenom.
Jessica Chastain had a misfit beginning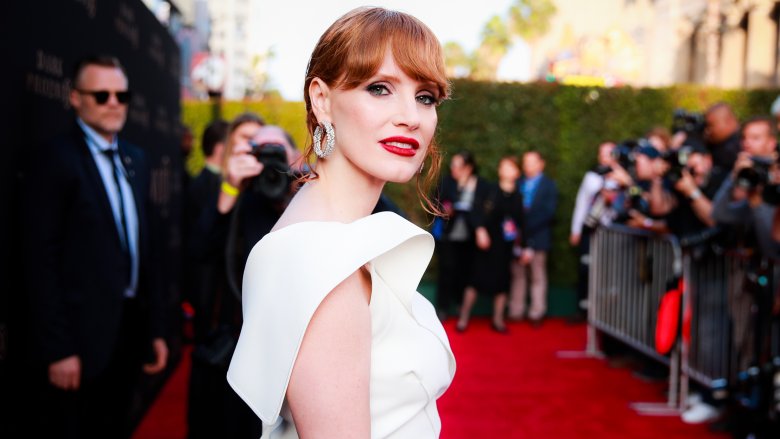 Rich Fury/Getty Images
From Dark Phoenix to Miss Sloane, you can't escape Jessica Chastain at the multiplex. The steely-eyed actress has distinguished herself in a variety of roles, as known for her skill in historical dramas as she is for her humor in gentler fare. If there's anything that unites her roles, it's that she tends to play women with a backbone, who weather the storms of society by paying them back tenfold. Sometimes, as in Dark Phoenix, she's evil. More often, as in It Chapter Two, she is a pillar of resilience.
This comes from a very personal place, it turns out. Chastain had a rough childhood and a lonely adolescence, in which the performing arts served as a life raft. "My life changed when I joined drama. You know, like Glee: You don't fit in, and then you find a group of people that understands you. You have to find your people," she told Glamour. A lackluster student, she dropped out of high school and ended up having to qualify later in life for an adult diploma — in large part because she skipped class to read Shakespeare in her car. Much like her It Chapter Two character Beverly Marsh, Chastain's early difficulties ended up serving as fuel for the future and a foundation for an ironclad courage.
Wyatt Oleff is in the MCU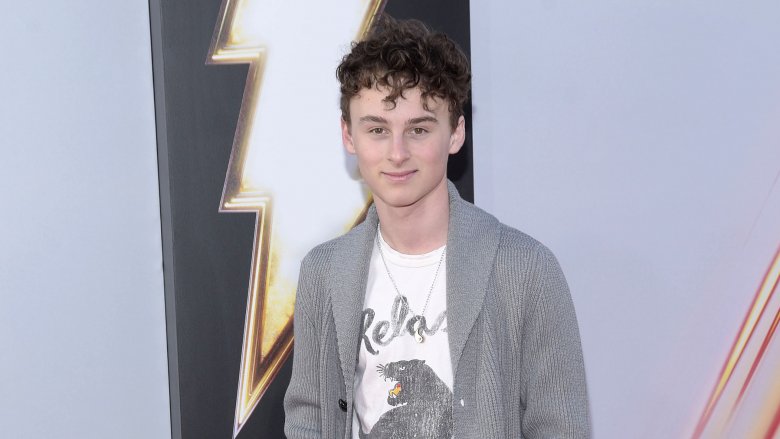 Michael Tullberg/Getty Images
Alas, poor Stanley Uris. One of the only Jewish kids in Derry, he faces anti-semitism from his peers, pressure to succeed from his authoritarian father, and the penetratingly creepy gaze of his dad's favorite painting. A fastidious boy with neat clothes, a desire to please, and a somewhat formal demeanor, he's the kind of kid folks call an old soul. He just seems to be a little too concerned with the responsibilities of life at an age meant for heedless fun.
In contrast to his performance as young Stanley, Wyatt Oleff has portrayed another character that is most defined by having fun. In both Guardians of the Galaxy and its sequel, Guardians of the Galaxy Vol. 2, Oleff played young Peter Quill, otherwise (if not as widely as he'd like) known as Star-Lord. An exuberant jokester who manages to be cooler than most expect yet never as much as he'd prefer, Quill is basically Stan's opposite: raised by the spacefaring Ravagers, currently cruising the stars to the hits of the 1970s and '80s. Stan could use a little of that groovy energy, if not the intergalactic catastrophe.
Bill Skarsgård comes from a family of actors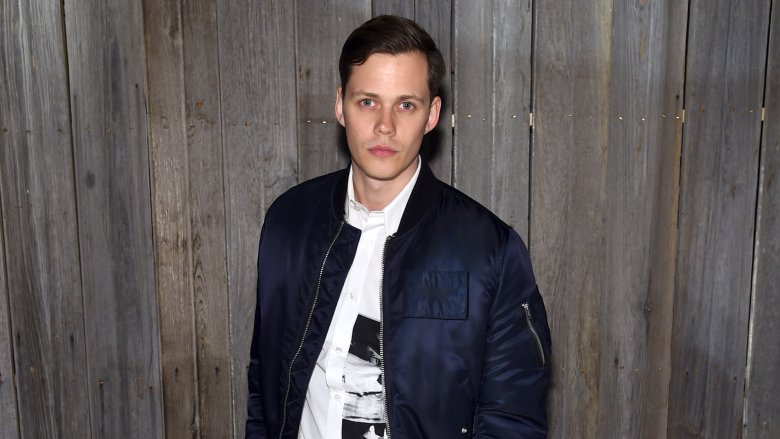 Jamie Mccarthy/Getty Images
Going into a notoriously capricious business like acting can be hard to explain to one's parents. Fallback options, they urge, should be explored, and savings hoarded. Exorbitantly priced schools of the performing arts are regarded with suspicion. Unless, of course, you come from a family of actors familiar with the ins and outs of the industry.
Bill Skarsgård, who plays the terrifying Pennywise, certainly exemplifies that unique experience. After all, he's the son of celebrated actor Stellan Skarsgård, known for his roles in everything from HBO's chilling Chernobyl to the MCU to the rollicking Pirates of the Caribbean franchise. Bill is also one of eight brothers, of whom four are actors. That's right: not only is his dad a household name, so too are Alexander, Gustaf, and Valter, who you might remember for everything from True Blood to Westworld. One thing's for certain — when awards season rolls around and the anxiety of anticipation sets in, you know this family has each others' backs.
Chosen Jacobs' name has a unique source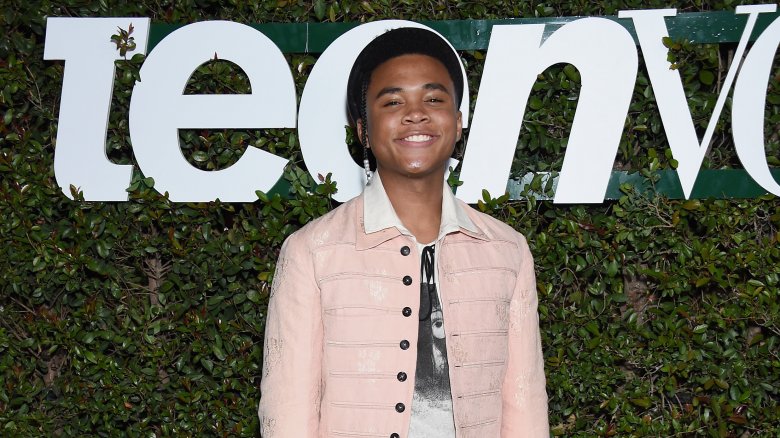 Gregg Deguire/Getty Images
Mike Hanlon has one of the earliest moments in the spotlight during the first installment of It, failing to slaughter a cow with a single shot to the head. It's a necessity, his family reminds him, but early exposure to death has made Mike an empathetic young man, rather than a hardened brute. Ostracized due to racism, his gentle nature, and the gruesome facts of his parents' death in a house fire, Mike is the last member of the Losers' Club, bringing them to a lucky total of seven.
It turns out that his luck extends to the young actor who plays him, Chosen Jacobs. According to Jacobs' parents, he was actually, if unintentionally, named by another kid. "Well, my dad was out in the Chinatown of Atlanta and he just heard an Asian couple talking and then the baby said something that sounded like 'chosen,' he told RAW, "I don't know if he just heard it or if that's what he wanted to hear, but that's how I got my name. He's like, 'We're going to name him Chosen.' And I agree with it!" Surely the jokes he must contend with about being "the Chosen one" get old, but no one can deny he's living up to them.
James Ransone is a real-life hero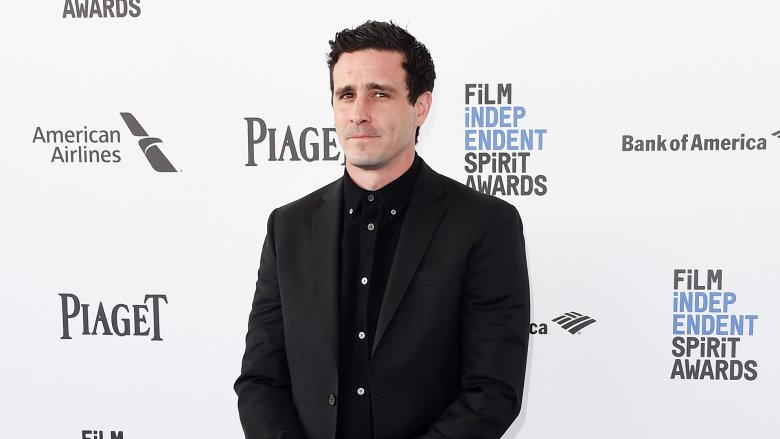 Jason Merritt/Getty Images
Eddie Kaspbrak is a good kid, a staunch member of the Losers' Club, and braver than he realizes. He is also a little pathetic. It's not his fault, really — stuffed full of placebos by his overbearing mother, he has been raised to believe the world is full of insidious invaders, just waiting to fill his body with plague and pestilence. His character arc is concerned with him understanding that he is, in fact, strong enough to stride out into the often-gross world anyway, survive it all, and perhaps even thrive within its germy confines.
The actor stepping into the role of the adult Eddie, however, has already proven how much of a hero he is. In 2006, after hearing the shrieks of a neighbor as he studied for an audition, Ransone called 911, grabbed a makeshift weapon, and ran outside. Shoeless and in his pajamas, he confronted the man attempting to assault his neighbor. The attacker fled, and though Ransone gave chase and briefly exchanged blows with the intruder, the culprit ultimately managed to escape before the police arrived. A terrible act had been prevented, however, and Ransone proved once and for all how suited he is to playing the hero.
Nicholas Hamilton revisited the past for his role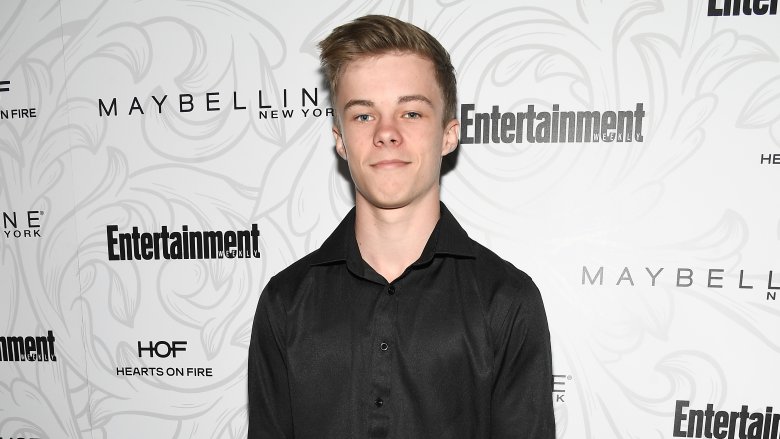 Frazer Harrison/Getty Images
Playing Henry Bowers is no mean feat. To embody the legendarily cruel bully, an actor must give himself over entirely to darkness, spewing bigotry, greed, and maniac glee with total conviction. Many have had their own encounters with Henry Bowers types, and those memories don't tend to fade. If you're going to bring that bully to the big screen, you need to make the audience believe in your bone-deep evil. Nicholas Hamilton, in contrast, is a good guy who loves to show off his dogs. How did he tap into the kind of rage that makes a kid stab their own father through the neck?
It turns out that he did some solid research. He read the original Stephen King novel, to start (which is, if you don't recall, over 1,000 pages). Then he revisited the original Henry Bowers, as played by Jarred Blancard in the original 1990 miniseries. "I'm terrified of clowns," he admitted to Variety, but went on to say that he had a great time playing the lunatic, saying, "The opportunity to help share my psychotic side has been really fun." Turns out that research won't make you into a nerd, necessarily — sometimes, it can make you into the most terrifying kid on the block.
Isaiah Mustafa is a huge comic book geek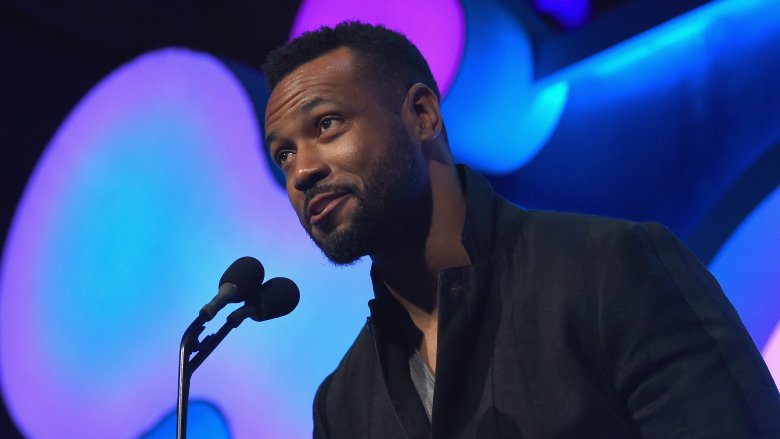 Ben Gabbe/Getty Images
If you know Mustafa from anything, it's from being the man your man could smell like. That's right, he's the Old Spice guy who changed the tone of commercials forever, a grinning pillar of masculinity who is, when you least expect it, on a horse. Mustafa will be playing the adult Mike Hanlon, the only member of the Losers' Club to remain in Derry. He's become a librarian, which, given the actor, might seem like an odd choice. Could the man most famous for turning tickets to "that thing you love" into diamonds really pull off portraying a bookish homebody?
Actually, yes. Mustafa, for all his gallant charm, is actually a huge nerd. He's gone on the record for years as wanting to portray Luke Cage, Marvel's legendary Power Man, someday — which, given the cancellation of the Mike Colter-led Netflix series, is once again a possibility. Most impressively, Mustafa actually launched his acting career with money won on The Weakest Link. The winning answer was "Victor," to the question of Dr. Frankenstein's first name. Mustafa remembered it because it is, in fact, also the first name of longtime Marvel baddie Victor Von Doom. He might be the buffest dude around, but that doesn't mean Mustafa isn't ready to trounce you in trivia.