Stranger Things' Finn Wolfhard Joins The Goldfinch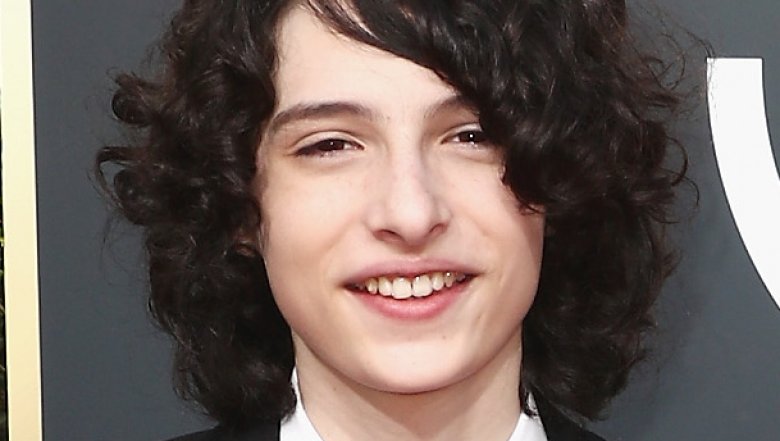 Getty Images
Finn Wolfhard has found his next role. According to The Hollywood Reporter, the It and Stranger Things star has signed on to appear opposite Baby Driver's Ansel Elgort in Warner Bros. and Amazon Studios' upcoming adaptation of the 2013 novel The Goldfinch.
Wolfhard will play Young Boris, a Ukranian student and troublemaker who bonds with the central hero of the story, Theo (Elgort). The story tracks Theo as he deals with the loss of his mother in a terrorist attack at the Metropolitan Museum of Art. Theo meets Boris when he moves to live with his father, where he becomes involved in the art forgery underworld.
Netflix's Stranger Things marked the first major role for Wolfhard, after guest appearances in The 100 and Supernatural. Since then, he has been building a successful career, starring in the box office hit IT and signing on to lend his voice to one of the characters in Netflix's animated Carmen Sandiego series, opposite Gina Rodriguez as the title character. His other upcoming roles include the haunted house film The Turning and the comedy Dog Days.
The rest of the movie's cast includes Roadies' Luke Wilson as Theo's father, a failed actor and alcoholic who takes care of him after his mother's death; American Horror Story's Sarah Paulson as Xandra, Theo's father's girlfriend; Jeffrey Wright as Hobie, who helps take care of Theo after his mother's death; and Dunkirk's Aneurin Barnard as the elder version of Wolfhard's character.
Ashleigh Cummings and Willa Fitzgerald are also set to star in the movie, which is based on the Pulitzer Prize-winning novel of the same name from Donna Tartt. Brooklyn's John Crowley directs the film, which will begin shooting next week. No release date has been set for the film.