New Dragon Ball Super Movie Reportedly Underway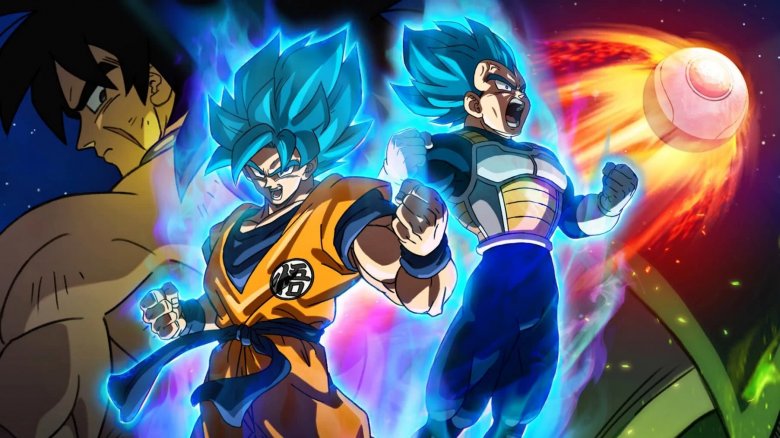 Get ready for another Saiyan showdown. 
ComicBook.com reported Tuesday, June 4 that a new Dragon Ball Super movie is in the works.
The outlet got the scoop from comments Akio Iyoku, the head of the Dragon Ball unit at Japanese entertainment company Shueisha, made during a past interview. Published in a booklet as part of the Japanese release of Dragon Ball Super: Broly on Blu-ray and DVD, then uploaded to Twitter, Iyoku's statements detail that plans are already in place for Dragon Ball Super to continue in an all-new film.
"Now for our next steps, we are steadily preparing for the next movie," said Iyoku, according to Japanese-to-English translations provided by ComicBook.com. "Broly was so strong that I think the next one will probably be totally different. I've overcome various hurdles with parts of Broly, so I won't get burned out. I think that Dragon Ball will continue on, so I want fans to look forward to it."
Dragon Ball Super: Broly producer Norihiro Hayashida reportedly corroborated Iyoku's claims, confirming that another Dragon Ball Super movie is indeed in development. Toei Animation, the studio that has been behind the Dragon Ball IP since 1986, hasn't commented on the news. Still, Dragon Ball fans are hopeful that their favorite extraterrestrial warriors Goku and Vegeta will be back on the big screen sometime soon. Some are even speculating that the purported new film could see Goku mastering a rare mental state that brings together every aspect of his martial arts training, which would allow him to take down even tougher opponents.
For those unfamiliar, Dragon Ball Super is part of the Dragon Ball media franchise, and follows the Saiyan Goku and his friends through their many adventures after they restored peace on Earth by bringing the planet-destroying, genie-like villain Majin Buu to his end. Goku levels up, hones his supernatural abilities, and faces off against deities whose powers far exceed anything he's seen before. When Goku becomes a god and refines his newfound skills with others like him, he learns that his greater power requires of him greater responsibility. (He's kind of like Spider-Man in that sense.) With his pal Vegeta, the prince of the Saiyans, Goku ventures across various universes to defeat enemies few others have dared to approach. 
The first Dragon Ball Super film, Dragon Ball Super: Broly, opened in overseas theaters in December of 2018. Directed by Tatsuya Nagamine from a script penned by Dragon Ball creator Akira Toriyama, Dragon Ball Super: Broly found Goku and Vegeta meeting the wicked Broly, who eventually unleashes his Super Saiyan powers. The film performed well at the box office, making $30.7 million domestically when it arrived here earlier this year and $83.4 million internationally last year, and garnered solid reviews from critics.
Hearing that another Dragon Ball Super movie isn't too surprising given how fantastic Broly was. However, it is pretty shocking considering the last things we heard about the property. In January, it was reported that the Dragon Ball Super anime series was no longer in active production. Toei noted at that time that reports of Dragon Ball Super returning to TV were "not true at the moment." Two months later, Toei media representative David Syatt confirmed to IGN that the company wasn't working on any new episodes of Dragon Ball Super. 
With any luck, Toei Animation will soon come forward to address the reports of another Dragon Ball Super movie cooking up behind closed doors. For the sake of the fans, we hope it's true.