Snow White: Marc Webb In Talks To Direct Disney's Live-Action Remake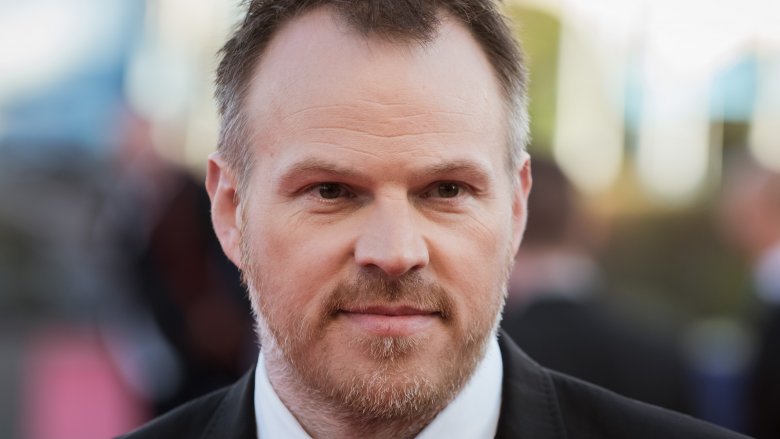 Francois Durand/Getty Images
Off to work he goes.
Veteran director Marc Webb is reportedly in talks to helm Disney's live-action remake of Snow White, with scribe Erin Cressida Wilson hammering out a deal to pen the script. While nothing is set in stone, Webb is the front-runner for the job, according to Variety.
The news comes as the House of Mouse is in the middle of a full-on frontal assault on the box office with its live-action adaptations of its classic animated properties. The tone was set in 2017, when the Emma Watson starrer Beauty and the Beast absolutely crushed it with glowing reviews and a $1.26 billion dollar global box office take. This year's Tim Burton-helmed Dumbo, released in March, was a significant tumble from those lofty heights. The picture only managed a $349 million dollar worldwide gross on a $170 million dollar budget, and considering its formidable advertising blitz, it may actually have lost money.
The ship was righted, however, with Aladdin. The remake opened this past weekend to decidedly mixed reviews, but audiences loved it, rewarding it with a ginormous $212 million dollar opening weekend globally. Its success set the stage for what could potentially be an even bigger crowd pleaser: Iron Man director Jon Favreau's The Lion King, which opens in July and is currently pulling out all the promotional stops.
Snow White may not be as near and dear to the hearts of audiences raised on Disney's '90s output; not only was the original Disney's first animated feature, it was the first animated feature in the history of cinema, released in 1938. However, there's recent precedent which bodes well for the success of a well-crafted live-action version of the tale. 2012's Snow White and the Huntsman, starring Kristen Stewart and Marvel Cinematic Universe alum Chris Hemsworth, was a surprise hit, raking in over $396 million dollars at the worldwide box office. Of course, the 2016 sequel — the Snow White-less The Huntsman: Winter's War — made less than half that total and got panned up one side and down the other (and you only remember it existed because we reminded you just now), but that's neither here nor there.
Webb is an interesting choice to handle the Snow White remake. He landed on producers' radar with his debut film, 2009's 500 Days of Summer, which won over critics and helped to make a star out of its female lead, Zooey Deschanel. His next couple features were just a bit more high-profile: the 2012 reboot The Amazing Spider-Man and its 2014 sequel, which were competently directed and made plenty of money, but failed to reinvigorate the character to the extent that studio Sony Pictures had hoped. 
A potential third entry in the series (not to mention a slate of spin-offs teased in the second film) fell into limbo when Sony reached a shared custody agreement with Marvel Studios for the wall-crawler, and in the intervening years Webb has only turned in two features: the 2017 drama Gifted (which just happened to star MCU alumni Chris Evans and McKenna Grace) and that same year's The Only Living Boy in New York, which barely registered a blip on the box office radar in limited release.
Wilson is an even more interesting choice to take on scripting duties. A Professor of Playwriting at UC Santa Barbara, she made a splash with her debut screenplay for Secretary, the steamy 2002 comedy which provided a breakthrough lead role for Maggie Gyllenhaal. She also penned the scripts for Jason Reitman's 2014 dramedy Men, Women and Children and the 2016 thriller The Girl on the Train, adapted from Paula Hawkins' novel.
Variety also reports that the songwriting duo of Benj Pasek and Justin Paul, who took home an Academy Award for their song "City of Stars" from 2016 Best Picture nominee La La Land, will write new songs for the flick. La La Land and Aladdin producer Marc Platt is also on board.
This is certainly a team capable of putting up an entertaining picture, but with a property like Snow White, casting will be everything. Emma Watson's sparkling turn as Belle in Beauty and the Beast was key to that film's success, and Aladdin has similarly been bolstered by the star-making performance of its lead, Mena Massoud (not to mention the presence of Will Smith as Genie, because Will Smith improves everything). We expect that Webb's deal will be finalized very soon, and we're sure to start seeing casting news come down the pike not long thereafter. We'll keep our ears to the ground for more news, and keep you updated as it becomes available.