Dark Phoenix Tracking For Lowest Opening Weekend Of Any X-Men Movie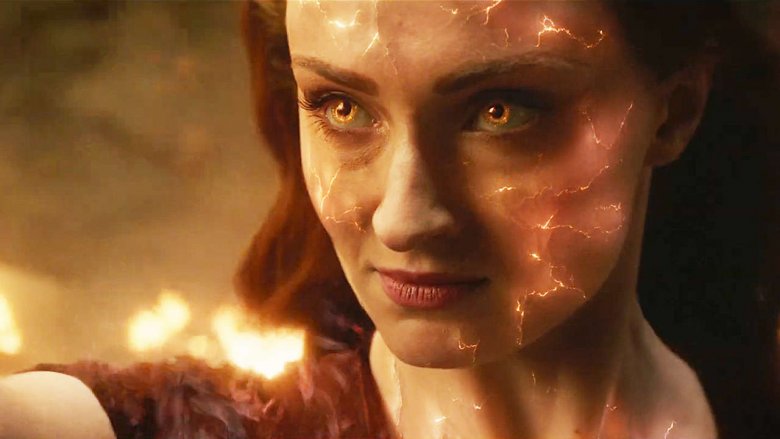 The future looks dim for Dark Phoenix. 
According to estimates sourced by The Hollywood Reporter, the Simon Kinberg-directed X-Men flick is eyeing a $50 million domestic opening weekend — the lowest debut for any film in the franchise. 
If Dark Phoenix's stateside pull from opening day Friday, June 7 to the end of day on Sunday, June 9 ends up coming in at or lower than $50 million, the movie will make sad history as having the worst domestic launch of all the X-Men movies. Currently, the lowest-earning X-Men film based on its opening weekend in the U.S. and Canada is Wolverine. Starring Hugh Jackman as the eponymous mutant, the film opened on July 26, 2013 and took in $53.1 million in its first three days out.
Compared to the two most recent X-Men franchise entries X-Men: Days of Future Past and X-Men: Apocalypse, Dark Phoenix is looking to post a considerably softer weekend figure. Days of Future Past launched during the 2014 Memorial Day weekend and managed an astounding $90.8 million domestic pull in that three-day frame, which rounded up to a $110.5 million gross for the full holiday weekend. Apocalypse debuted over the same weekend two years later, taking home $65.7 million domestically from Friday to Sunday and $79.8 million stateside across the long weekend.  
A $50 million domestic launch doesn't sound good when factoring in the huge launches other X-Men movies have experienced, but it's not all that bad in the grand scheme of things. Studio 20th Century Fox reportedly spent $200 million making Dark Phoenix (a good chunk of which was spent on reshoots) — meaning that if the film makes $50 million from theaters in the U.S. and Canada over its opening weekend, it would recoup a fourth of its production budget from the jump. 
If excitement for the film fades after it premieres, though, and if reviews from critics deter fans from heading out to see it post-debut, Fox could have trouble turning a profit with Dark Phoenix. That would be the bitter icing on the burnt cake for Dark Phoenix, which has faced many troubles on the road to the big screen. Multiple delays, extensive rounds of reshoots, and various test screenings that reportedly all bombed made it difficult for Dark Phoenix to garner a lot of positive attention. The film is still a few weeks away from debuting, so the final promotional push that Fox — which is now owned by, oh, only one of the biggest corporations in the world, the Walt Disney Company — is planning to execute could help shift attitudes about Dark Phoenix into more optimistic territory. 
In the same respect, box office estimates are bound to change the closer Dark Phoenix gets to launching in theaters. Fingers crossed that the final film of Fox's X-Men franchise, now housed at Disney and supervised by Marvel Studios president Kevin Feige, will go out with a bang rather than a whimper. 
Starring Sophie Turner as Jean Grey, who undergoes a terrifying transformation into her sinister alter ego bent on destruction and devastation, Dark Phoenix hits theaters on June 7.