Emma Thompson To Star Alongside Emma Stone In Disney's Live-Action Cruella De Vil Movie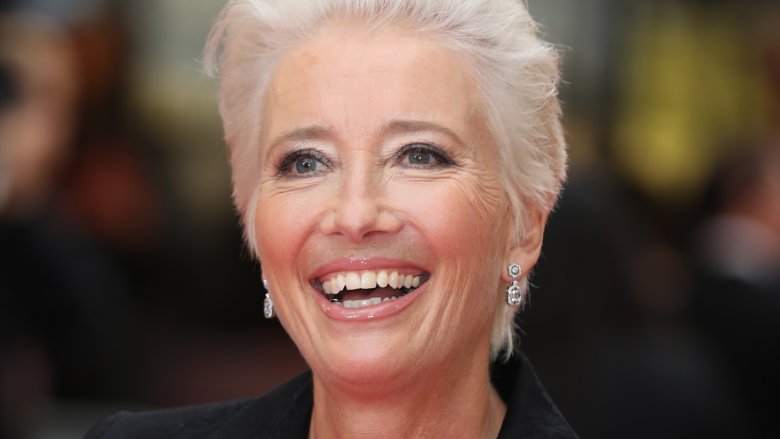 Tim P. Whitby/Getty Images
Cruella de Vil or The Tale of Two Emmas?
Academy Award-winning actress Emma Thompson is in talks to join Emma Stone in Disney's upcoming live-action film Cruella, centered on Cruella de Vil, the stylish and sinister 101 Dalmatians villain. Variety announced the news in an exclusive report. 
While Stone is set to portray a younger version of Cruella de Vil, it's currently unknown which role Thompson will take on. One could surmise that perhaps Thompson will star opposite Stone as Cruella's mother, or a dark and twisted figure who guides the young woman down the path that lead her to an obsession with stealing puppies and making fur coats out of them, or perhaps even Cruella in her later years in flash-foward sequences. All options seem possible, as Disney has yet to confirm when exactly Cruella takes place (all we know is that it's an origin story about the eponymous baddie) or what exactly the story entails. 
Glenn Close was the last actress to play Cruella de Vil in a live-action movie, assuming the role in director Stephen Herek and producer John Hughes' 1996 film 101 Dalmatians, which positioned her as a glamorous but vicious fashion designer with an intense love for fur. Stone has enormous shoes to fill in following up Close's unforgettable performance, but with her own glimmering accolades under her belt and a co-star as decorated as Thompson, the actress should have little trouble rising to the occasion. 
Thompson's casting in Cruella marks the second live-action Disney adaptation she's been a part of. Back in 2017, she portrayed Mrs. Potts in the live-action take on Beauty and the Beast, which starred another Emma — Emma Watson. While not a reimagining of an animated classic, Saving Mr. Banks was another Disney film Thompson starred in. She shared the screen with Tom Hanks, playing Pamela "P. L." Travers, the author of Mary Poppins. 
Ahead of her turn in Cruella, Thompson can be spotted in Men in Black: International and Late Night. Both features hit theaters on June 7. 
Craig Gillespie, the filmmaker behind I, Tonya, directs Cruella. The film is slated for release on December 23, 2020.