Game of Thrones' final season episode 5 ending explained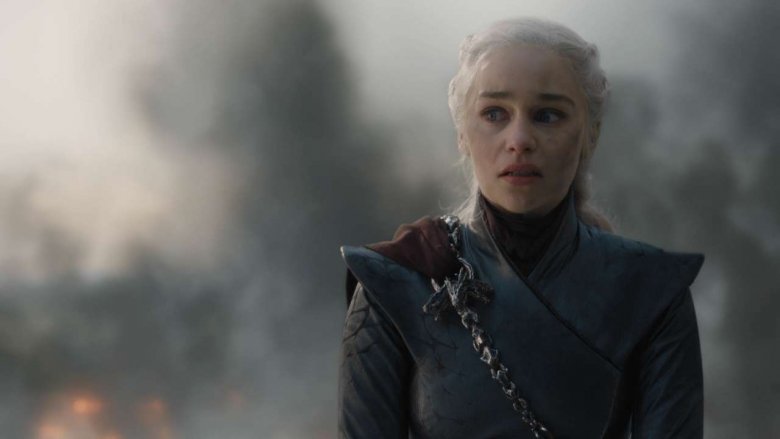 The last season of Game of Thrones was always going to feature plenty of death, destruction, and chaos, and it certainly didn't disappoint with its penultimate episode, "The Bells," which focuses almost entirely on the long-awaited siege of King's Landing. With the end of the series in sight, Thrones has plenty of plots left to conclude, and it moved closer than ever to the endgame with the fifth installment of the eighth and final season.
After a comparatively slow start, which depicts a number of the show's remaining players talking and plotting, the episode picks up extraordinarily quickly, giving a huge focus to one of the largest battles the show has ever seen (after all the fuss made over the Battle of Winterfell, the sacking of King's Landing makes that installment look like an episode of The Office). Alliances are broken, lifelong goals are accomplished, and the city of King's Landing is brought to its knees thanks to a horrifyingly driven Daenerys, who sacrifices her dwindling moral high ground so she can take Westeros' capital and sit on whatever might be left of the Iron Throne. From major deaths to the horrors of war, here's everything important that happened in the fifth episode of Thrones' final season.