What The Critics Are Saying About John Wick: Chapter 3 - Parabellum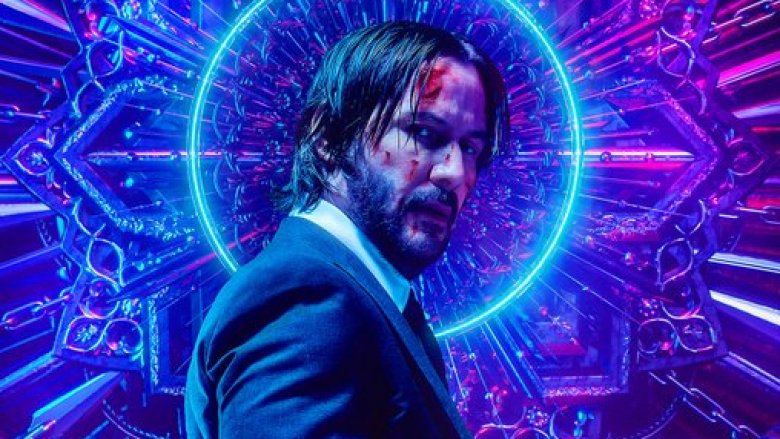 You know what they say — the third time's the charm. 
Hype for the third entry into the John Wick franchise has been steadily building over the past few months, and excitement is only going to grow now that the first reviews for the film are in. The minute studio Lionsgate lifted the restriction on reviews for John Wick: Chapter 3 – Parabellum, critics quickly published their thoughts on the Chad Stahelski-directed actioner. Reviews for John Wick: Chapter 3 – Parabellum are glowing, helping prove that the John Wick movie series continues to outdo itself where other follow-up films fall flat. 
JoBlo's JimmyO gave Parabellum a perfect score, praising the film for its inventive action sequences and its heart-pounding plot, which sees our titular assassin John Wick (played by Keanu Reeves) trying to outrun those who want the $14 million bounty on his head after he killed a member of the international criminal group the High Table in John Wick: Chapter 2. 
"This third chapter is one of the most thrilling flicks you'll find in theatres so far this year, and somehow, they've found new ways to bring men to their knees. The violence is near operatic, capping off one of the best damn trilogies ever made ... It's impossible to remember the last trilogy that worked nearly as well as John Wick — aside from perhaps Lord of the Rings, which is timeless. The third film continues to build the mythology in the most satisfying of ways. It's a ferociously fast and immensely breathtaking adrenaline ride of a flick!" wrote JimmyO. "While it rarely slows down, the fights and the action are more than satisfying here. From the beginning I had a massive grin on my face."
He wrapped up his review by stating that John Wick: Chapter 3 – Parabellum is "certainly in the running for one of the best films of the year."
Robert Kojder of Flickering Myth was another critic who stamped Parabellum with an impeccable, five-out-of-five-stars rating. He said of the film, "Put it this way, if George Miller's Mad Max: Fury Road was the legendary filmmaker showing youngsters how it's done, this is Chad Stahelski firing back. Much like Chapter 2, Chapter 3 leaves you begging for more. At this point, the John Wick movies are becoming a new drug, so go get your fix. Prepare for more than war, prepare for constant exhilarating anarchy."
Chris Nashawaty of Entertainment Weekly had wonderful words for Parabellum, particularly how its action scenes, which are a mainstay in the franchise, were choreographed. He also applauded actresses Halle Berry, who plays an assassin named Sofia, and Anjelica Huston, who portrays the Director of the High Table, for giving performances that add "a jolt of unexpected emotional weight" to the movie. 
Nashawaty made his feelings about John Wick: Chapter 3 abundantly clear in the final lines of his review: "I don't mean to give the impression that John Wick 3 is anything grander than a gorgeously choreographed, gratuitously violent action movie. But as gorgeously choreographed, gratuitously violent action movies go, it's high art."
Uproxx's Mike Ryan exalted Parabellum as the best film in the franchise, due in large part to how the movie expands on the series' existing world and mythology without ever feeling bogged down or less fun than its predecessors.
"Like John Wick himself, this third chapter feels like a lean, mean, fighting machine — and, yes, it's the best film of the franchise so far, even surpassing the first film. There are moments in John Wick: Chapter 3 – Parabellum where I thought to myself, 'Well, I've never seen that before,'" said Ryan. 
Chris Evangelista of Slashfilm called Parabellum "a bone-cracking, horse-kicking, dog-biting, book-smashing, ax-throwing action masterpiece," while Fresh Fiction's Courtney Howard described it as "an eye-popping, jaw-dropping, show-stopping next chapter that extends the world-building beautifully, whilst assigning meaningful resonance to the character-driven action."
USA Today's Brian Truitt was largely impressed with John Wick: Chapter 3 – Parabellum, calling it a "solid continuation of the killer franchise that makes James Bond look about as hardcore as Peppa Pig," though he did admit that the supporting characters (like Laurence Fishburne's Bowery King, Asia Kate Dillon's The Adjudicator, Robin Lord Taylor's Administrator, and the big bad Tick Tock Man, played by Jason Mantzoukas) were a little underdeveloped. He also wrote that the final act was a bit messy. 
"This third movie brings both the operatic action and intriguing exposition, though misses the greatness of Chapter 2 because of a convoluted last act and underdeveloped supporting characters," Truitt said. "In the Wick-verse, a bloody action usually leads to much more trouble later. As long as that's at the heart of this series, a pretty good Chapter 3 still equals insanely explosive, two-fisted exhilaration."
Alissa Wilkinson of Vox also brought up the point of John Wick: Chapter 3 – Parabellum lacking some "narrative intelligence," but argued that whatever the film is missing in that regard, it makes up for "abundantly in visual moxie" and style. 
"Should the John Wick universe have a more coherent mythology? Should it come up with some kind of a point it wants to make? Should it, in other words, try to become a smart series of movies at some point? No, I don't think so," wrote Wilkinson. She argued elsewhere that John Wick movies are "more pure cinema than intricate storytelling," which is why the franchise is so incredible. 
"Parabellum is just as satisfying as its predecessors, and not just because of the Tick-Tock Man. It is not, to be clear, a smart or wise movie — it's just a really fun one. It fills out Wick's universe a bit more without being too hung up on constructing an elaborate and coherent mythology, and it delivers some truly eye-popping set pieces. And that's what makes Parabellum, and the whole John Wick franchise, so good: how it looks on screen matters more than what it says, and it always has," she said. 
Of course, no film is entirely perfect. Though the overwhelming majority of critics applauded for John Wick: Chapter 3 so hard that their hands went numb, there was one who wasn't completely blown away. 
Variety critic Andrew Barker felt that Parabellum was difficult to watch in that it features so much violence and doesn't let up. He did, however, give kudos to director Chad Stahelski and the entire creative team for making something so visually masterful. 
"On a level of pure craft, then, John Wick 3 is unquestionably great action filmmaking — certainly the most technically accomplished of the series thus far, with a good dozen scenes that could only have been pulled off by a director, a stunt team, an editor and a cast working at the absolute highest level. But as masterfully executed as the action is, watching two-plus hours of mayhem without any palpable dramatic stakes, or nuance, or any emotion at all save bloodlust offers undeniably diminishing returns. There are only so many times you can see a bullet pass through a skull before it gets deadening, and then almost dull," wrote Barker. "Watching John Wick 3 is an exercise of pure aesthetic desensitization ... and when that disassociation is so complete, you start to ask yourself questions that you normally wouldn't. Namely, why am I watching this?"
By and large, the reviews speak for themselves: people are picking up what John Wick is putting down in Chapter 3. If the film's critical success thus far translates into big bucks at the box office, perhaps Parabellum won't end up being the end of the John Wick trilogy. After all, Parabellum apparently "doesn't really try to play coy about a fourth movie."
Decide for yourself if John Wick: Chapter 3 – Parabellum gets your blood pumping when the film hits theaters May 17.