The real reason Palpatine in Episode 9 could be possible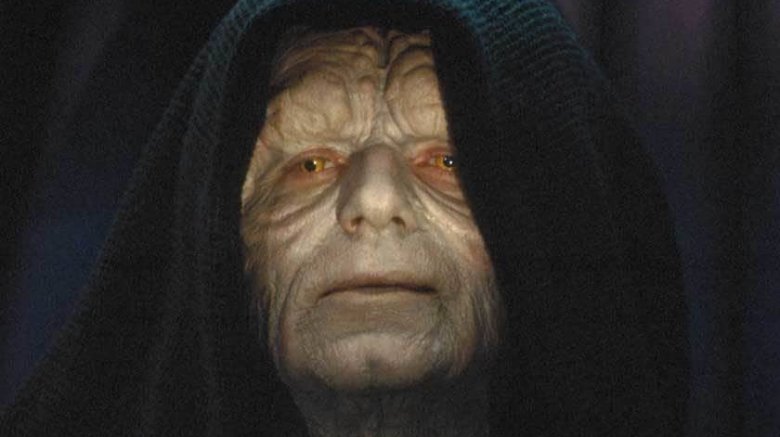 Call him whatever you want: Senator. Supreme Chancellor. Darth Sidious. Emperor. The name doesn't matter. The important part is that Sheev Palpatine, the biggest and baddest of all of Star Wars' big bads, will return in Star Wars: Episode IX — The Rise of Skywalker. Not only does the Dark Lord of the Sith's signature cackle close out The Rise of Skywalker's thrilling first teaser, but in case there was any doubt what that means, Palpatine actor Ian McDiarmid took the stage at Star Wars Celebration 2019 moments after the trailer's premiere and growled, in-character, "Roll it again." That's right, baby. Palpatine is back.
But how? After all, the last time we saw the Naboo-politician-turned-interstellar-despot, Darth Vader was chucking him into a bottomless pit, presumably to his death. Well, here's the secret: in the Star Wars universe, dead doesn't always mean dead. Thanks to Star Wars' twisty, complicated canon, there are plenty of ways that the lightning-slinging villain could've come back from the dead — or, possibly, escaped death entirely. Here are just a few.