Grease Prequel Summer Loving Under Way At Paramount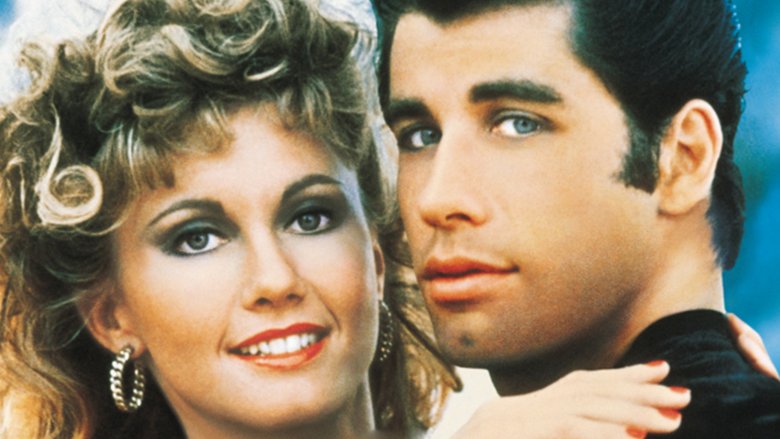 A Grease prequel? Tell me more, tell me more. 
Paramount Players, a division of Paramount Pictures, is developing a prequel to the famed 1978 musical film Grease. The studio made the announcement on Tuesday, April 9, and The Hollywood Reporter relayed the news in an exclusive report.
Touting the perfectly twee title Summer Loving, a nod to the famous song from the original movie and the stage play upon which it was based, the prequel has Big Fish and Charlie and the Chocolate Factory scribe John August on board to write the script. First Man and Love, Simon production company Temple Hill is behind Summer Loving, as is Erik Feig's Picturestart banner. 
For those unfamiliar with Grease, let us fill you in on the story. Set in 1958, the film, a silver-screen take on Jim Jacobs and Warren Casey's 1971 musical of the same name, starred John Travolta and Olivia Newton-John as teenage students Danny Zuko and Sandy Olsson, respectively. Tough and oh-so cool with slicked-back hair and a leather T-Birds jacket, Danny met Sandy, a sweet and innocent Australian, during summer vacation. The star-crossed teens started up a fling that involved splashing around on the beach, going bowling in the arcade, strolling while drinking lemonade, getting hot and heavy under the dock, and staying out... until 10 o'clock. (Quel scandale!) Danny and Sandy soon had to part ways to start the school year — but little did either of them know that they'd do so at the same high school. Sandy transferred to Rydell High in the States, not knowing that Danny Zuko was wandering through the halls and dreaming about seeing her again. After each of them recount to their friends their steamy summer romance, they reunite, but it doesn't initially go as perfectly as either of them imagined. 
Summer Loving will chronicle how Danny and Sandy actually met. As of now, it's unknown who will portray each character. 
It makes sense that Paramount would greenlight a Grease prequel given that the property has maintained popularity for decades (save for the low point that came with the oft-forgotten Grease 2 in 1982) and has continued to reach new generations. Just a few years ago, Fox put on a live television adaptation of Grease, featuring Julianne Hough as Sandy and Vanessa Hudgens as Sandy's frenemy Rizzo, that wound up taking home five Emmy awards. 
Whether Summer Loving will prove as successful or well-liked as the original flick and the Fox-produced live musical is anyone's guess, but we're hoping that it can give us chills that multiply, make us wanna hand jive, and cause us to cry out "rama lama lama ka dinga da dinga dong!"