Netflix's Live-Action Cowboy Bebop Taps John Cho To Lead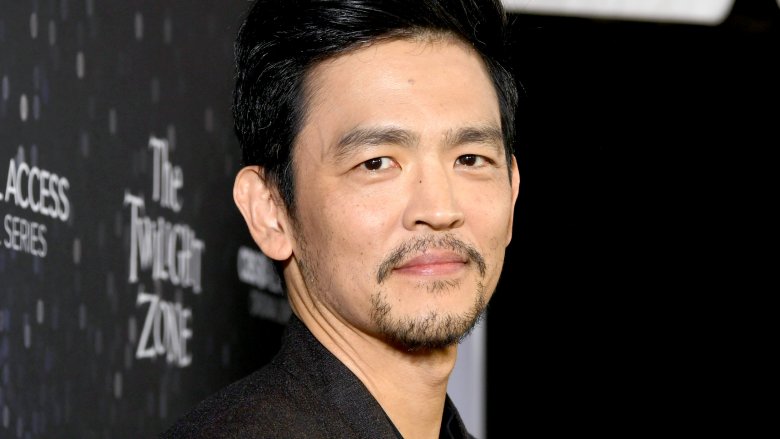 Getty Images
Well, hey there, space cowboy. 
Netflix confirmed Thursday, April 4 that John Cho is the world's new space-faring bounty hunter Spike Spiegel, having nabbed the coveted role on the forthcoming live-action adaptation of Cowboy Bebop. 
News of Cho's casting comes to us courtesy of Deadline, which also announced that Luke Cage alum Mustafa Shakir, Jurassic World: Fallen Kingdom actress Daniella Pineda, and Suburbicon star Alex Hassell have joined Cowboy Bebop.
An "impossibly cool" fugitive recovery agent, known as a "cowboy" in the series' lore, Spike has a "deadly smile, a wry wit, and style to spare." With his partner, former cop Jet Black, Spike ventures across the galaxy in pursuit of dangerous criminals, taking them down with his charismatic attitude and charming personality — plus his fine-tuned expertise in the Japanese martial art known as Jeet Kune Do. 
Shakir is set for the role of Jet Black, who was once one of the only trustworthy cops in existence until an "ultimate betrayal" changed his outlook on life and "robbed him of all that he loved." Now living life as a true vagabond and as the captain of the spaceship Bebop (named after his love of jazz music), Jet hunts down bounties to line his pockets with just enough cash to feed himself. 
Pineda will portray the "bold, brash, and unpredictable" Faye Valentine, an amnestic woman who is much older than she appears, given that she was placed in a deep cryogenic freeze for several decades. Once she thaws out, Faye vows to do "whatever it takes to survive" — including committing theft, telling lies of all kinds, or simply annoying the living daylights out of her fellow cowboys Spike and Jet. 
As for Hassell, he plays Vicious — Spike's former partner and current arch-nemesis who enjoys killing for pleasure. Living up to his name, Vicious is a member of the Red Dragon Crime Syndicate, acting as its most infamous assassin. Within the original Cowboy Bebop anime, directed by Shinichirō Watanabe and written by Keiko Nobumoto, Vicious is often depicted as a snake and is seen wielding a katana. 
Before you Cowboy Bebop fans start freaking: take a deep breath as we assure you that Ed — also known as Radical Ed, also known as Edward Wong Hau Pepelu Tivrusky IV, also known as Françoise Appledelhi — will indeed be a part of the new live-action series. Netflix hasn't yet selected the actress who will portray the hacking prodigy, but a casting announcement is expected to come in the near future. (As of December 2018, the streamer was said to be searching for a 14-year-old actress with "athletic ability and short stature" who is able to tap into Ed's "extremely energetic," eccentric personality.)
Alex Garcia Lopez of Daredevil and The Punisher notoriety is on board to direct the first two episodes of Cowboy Bebop, which will run for 10 episodes in its first season. Thor: The Dark World and Thor: Ragnarok's Christopher Yost penned the premiere episode, with original Cowboy Bebop director Watanabe attached as a creative consultant. 
Bringing things back to the casting, Cho feels like a wonderful choice to portray Spike, and certainly has the experience to bring dynamism to a character so many people know and love. It'll be interesting to see how Cho can work through the stunt sequences — especially flexing his newly acquired skills in Jeet Kune Do. 
Shakir will need to come across world-weathered and grizzled as Jet Black, which could be somewhat of a challenge considering he's only 41 years old (and several years younger than Cho, whose Spike is younger than Jet). That said, what we've seen of Shakir as Bushmaster on Marvel's Luke Cage, as well as on Timeless, American Gods, The Night Of, and The Deuce, has us confident he'll shine as Jet. 
Moving onto Pineda, she's bound to get hit with some backlash. Most everyone has a different opinion on who should portray Faye Valentine, arguably the most complex character in Cowboy Bebop, but Pineda should also have little trouble silencing skeptics with her top-notch acting chops. (She's been pretty amazing on the CBS sitcom The Detour, and sparkled as Zia Rodriguez in Jurassic World: Fallen Kingdom.) 
Though Hassell is stepping into a villainous role (and an important one at that)m his Vicious isn't the core focus of Cowboy Bebop and hasn't been as fleshed-out as his counterparts. There's a bit less pressure on him to nail each and every aspect of Vicious' story, since it's thinner in comparison to that of the other characters, though something tells us that Hassell will haunt viewers even from the background of the new series. 
This initial round of casting has certainly cranked up hype for the new Cowboy Bebop, and we can hardly wait to see how it turns out. 
Netflix hasn't yet dated the upcoming adaptation for release.