Why Chris Hemsworth's Hulk Hogan Biopic Will Blow You Away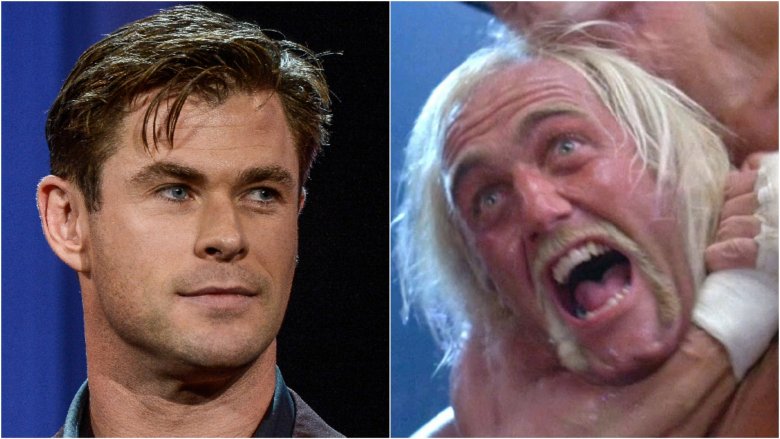 Getty Images
Whatcha gonna do, brother, when Hulkamania runs wild on a screen near you? 
The one and only Hulk Hogan (or as his mother named him, Terry Bollea) will see his life story made into a movie starring Thor himself, Chris Hemsworth. A screen sensation in his own right, Hogan has starred in such cinematic classics as Suburban Commando, Mr. Nanny and No Holds Barred, and while you may have missed those flicks (if so, count yourself lucky) you've no doubt seen his achievements in pro wrestling. From slamming Andre the Giant in front of 93,000 screaming fans (more or less), to conquering evildoers and America-haters in arenas around the world, Hulk Hogan's adventures in the ring have earned him a place on the proverbial "Mt. Rushmore of Wrestling" and a prominent part in 1980s pop culture lore. 
When it was announced that Hogan would be getting the biopic treatment, wrestling buffs were understandably skeptical. After a high-profile sex tape fiasco and resulting lawsuit, Hogan's relationship with the public is strained tighter than his yellow "Hulk Rules!" shirt across his mammoth pecs. Will this movie about his life be awesome — or awful? There's reason to hope. Take your vitamins and say your prayers, Hulkamaniacs. Here's why Chris Hemsworth's Hulk Hogan biopic will blow you away!
A 'rasslin biopic from a raunch-com director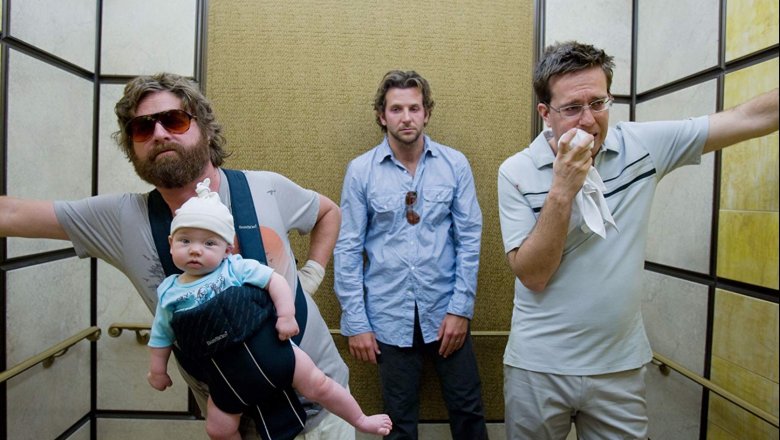 The as-yet-untitled Hulk Hogan biopic (Lord of the Ring? The Incredible Hulk Hogan?) has some pretty heavy hitters involved. Not only is Chris Hemsworth in front of the camera in the title role, but Todd Phillips, who became famous with raunchy, wild and crazy sex comedies like Old School and the Hangover trilogy, is directing. Really, this background is the perfect practice for a movie about 1980s wrestling, which is the very definition of outrageous. To be honest, some of the stories are crazier than anything you'd see in The Hangover. Just watch ESPN's documentary Nature Boy, about Nature Boy Ric Flair, or HBO's Andre the Giant. 
However, Phillips' oeuvre isn't just sex, drugs and Mike Tyson. In recent years he's tried his hand at slightly more serious films, like War Dogs and Joker. We imagine that Phillips' Hogan biopic will have a similar tone and approach as War Dogs — or for that matter, films like Adam McKay's Vice and The Big Short, which use fast-paced comedic filmmaking techniques to wring reality-inspired dramedy out of larger-than-life subjects. Helping Phillips bring Hogan's story to the big screen will be Joker screenwriter Scott Silver.
From a rapper story to a 'rassler movie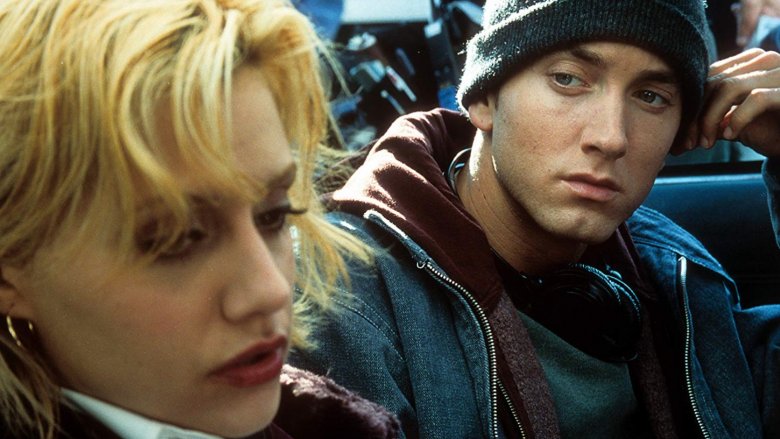 Scott Silver is a proven Hollywood screenwriter with a decades-long resume that gives us even more hope. Besides Joker, his most recent screenwriting credits include Stronger, the little-seen but much admired true story about the life of Jeff Bauman, a paralyzed survivor of the 2013 Boston Marathon bombing, starring Jake Gyllenhaal; and The Finest Hours, based on the true story, of a 1952 Coast Guard rescue mission off the coast of New England. Both of these movies can be easily categorized as inspirational, but neither is hokey or saccharine, as so often happens in the genre. It's a tough trick to be uplifting without being groan-inducing, but Silver seems to have mastered it. The most impressive entry in Silver's resume is 2002's 8 Mile, the milestone autobiographical biopic of Eminem, starring Marshall Mathers himself. Before Ray, Walk The Line or Capote, 8 Mile set the benchmark for biopics in the new millennium. What made it especially impressive was that Eminem actually played himself in his own life story. While Chris Hemsworth will be donning the yellow boots for Hogan's biopic, you have to believe the 65-year old Hogan would have loved to play himself. And to be completely honest, that would have been kind of awesome.
Shining a Spotlight on the squared circle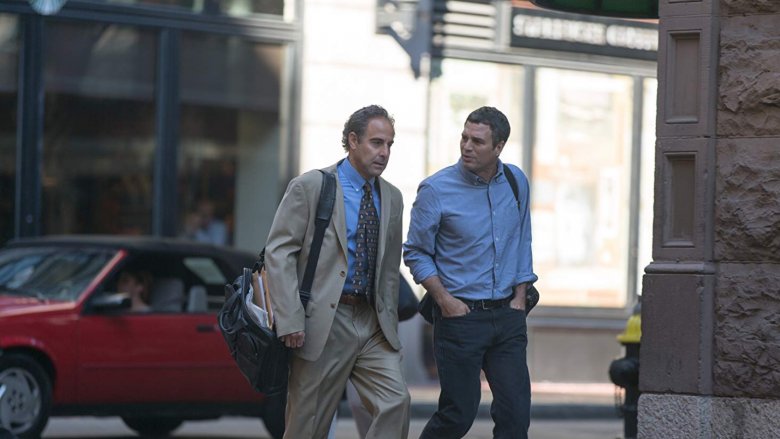 While both director Todd Phillips and screenwriter Scott Silver are Hollywood heavyweights, neither one has ever won the World Heavyweight Championship of motion pictures with an Academy Award. However, one member of the Hulk Hogan production team is an Oscar winner: Michael Sugar, who took home a Best Picture Oscar for 2016's Spotlight and will be producing this film via his Netflix-based shingle Sugar23. While switching from a story of ambitious journalists taking on a corrupt establishment to a Hulk Hogan biopic might seem like a bit of a shift, remember this is pro wrestling we're talking about — and a "spotlight" should also be shined on all of the dark dealings in show business, whether in the ring and on the big screen. In the meantime, we're thrilled that such an accomplished producer is steering this ship.
Producing with Mr. Cooper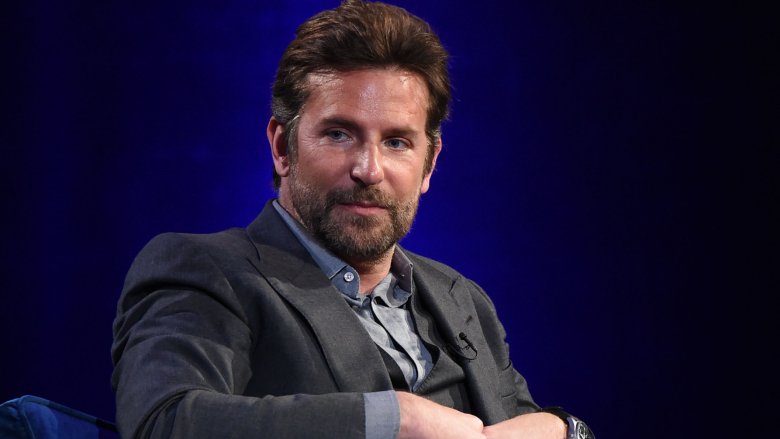 Getty Images
You probably know Bradley Cooper as the voice of the talking racoon in the Guardians of the Galaxy films. And that's about it... has he done anything else? Oh yeah, he's also a major movie star, with multiple hits to his name. He's a repeat Oscar nominee, including for 2018's A Star Is Born, which he starred in as well as directed. He's also been named People Magazine's Sexiest Man Alive, which is far and away the greatest honor our society can bestow. Alongside Michael Sugar and his Sugar23 production company, Cooper is also co-producing the Hulk Hogan biopic with Todd Phillips, his buddy, Hangover collaborator and producing partner, via their Joint Effort production company. Cooper's involvement is significant because it lends another bit of star power to a project that is already bursting at the seams with big names. However, Cooper being involved is interesting for an even more important reason. We'll get to that in a bit.
Vince McMahon's (former) worst enemy is also producing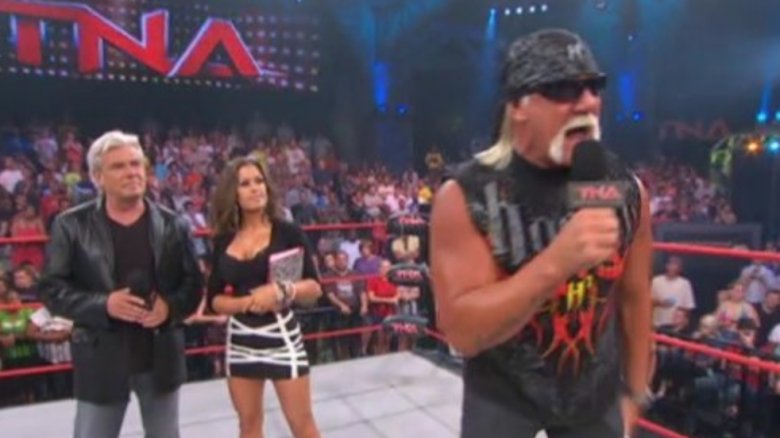 While too many producers on a movie can lead to a diluted vision, producer Eric Bischoff's involvement with the Hogan biopic is exciting. For those of you who missed the Monday Night Wars, Bischoff is the former president of World Championship Wrestling, also known as WCW, which was owned by Ted Turner throughout most of the 1990s. Under Bischoff's leadership, WCW brought in top talent and dominated Vince McMahon's rival WWE (then WWF) in the ratings for 83 consecutive weeks — a number so significant that Bischoff even named his podcast after it. While McMahon would eventually overtake WCW in the ratings, and buy the company outright in 2001, Bischoff's ability to outpace the previously unstoppable McMahon was unprecedented. One of the storylines that was key to WCW's success was the New World Order, nWo for short, led by none other than Bischoff's buddy Hulk Hogan. Bischoff's greatest idea was to take Hogan, the biggest good guy in wrestling, who had spent years telling kids to take their vitamins and say their prayers, and turn him into a villain. In so doing, Eric Bischoff helped change the business of pro wrestling forever. Bischoff producing this film lends an extra layer of authenticity — even if it doesn't seem likely to cover the nWo years.
Hogan Episode 1: Bollea Begins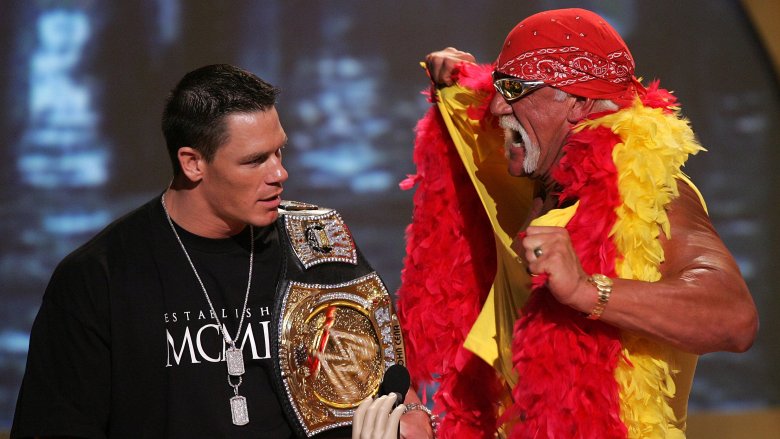 Getty Images
Hulk Hogan's most recent stints in the public eye have left a bad taste in people's mouths. Sex tapes and multi-million dollar lawsuits tend to do that. We won't talk about those, because this movie apparently won't either. According to The Hollywood Reporter's sources, rather than offering a complete overview of Hogan's life, the movie will "focus on his rise and is described as an origin story of the Hulkster and Hulkamania." We're totally all in for that. Give the people what they want — rock n' wrestling, Real American, red and yellow warrior Hulk Hogan. Now, this cuts out huge chunks of Hogan's career, such as the aforementioned nWo run in WCW and his recent controversies. But hey, that's what sequels are for, right? Please don't assume that because this film is ignoring recent controversies, that means it will be some safe, innocent, fun for the whole family story. If you think that, you don't know 1980s pro wrestling, brother!
I Love the '80s (wrestling)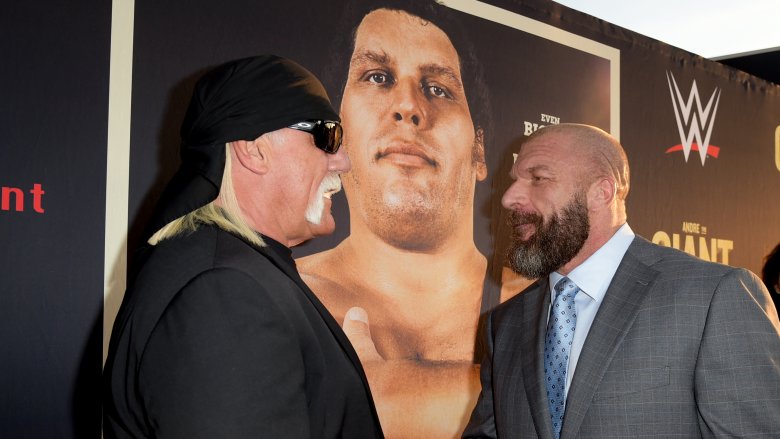 Getty Images
While Vince McMahon wisely made his then-WWF product more PG-rated in order to appease potential advertisers and sponsors (and sell toys... so many toys), the behind-the-scenes saga was anything but fun for the whole family. If you think that hair metal bands were the ultimate epitome of '80s era drug-fueled excess, just add heavy amounts of steroids and baby oil and you've got pro wrestling. Despite the kids' cartoon of the same name, the Rock 'n' Wrestling era featured epic amounts of sex, drugs and rock 'n' roll. There's no shortage of "that can't possibly be true" stories from pro wrestling, the 1980s era in particular — from Harley Race pulling a gun on Hulk Hogan, to Doctors using Andre the Giant's booze intake to determine how much anesthesia to give him. If this movie has even a few of these true stories, we're in for awesome time at the movies.
'80s wrestlers were the best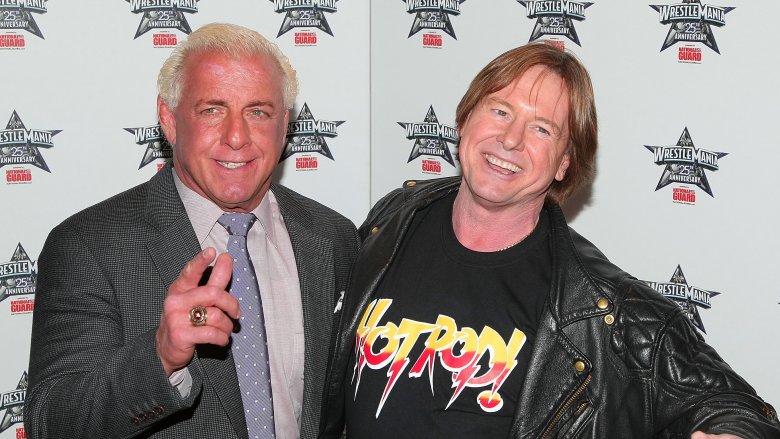 Getty Images
The supporting cast of characters in this film is every bit as awesome as the lead. The world of 1980s pro wrestling featured such pop culture icons as Andre the Giant, Macho Man Randy Savage, and Rowdy Roddy Piper in the WWF, and Nature Boy Ric Flair and the Four Horsemen in the NWA... and those are just the wrestlers! WrestleMania and WrestleMania II featured main event matches with Mr. T, while the inaugural event had guest appearances from Cyndi Lauper and Liberace. Don't forget that Hulk Hogan's first claim to mainstream fame was playing Thunder Lips in Rocky III, which means Sylvester Stallone may have to be a featured character as well. 
Seriously, this film is almost like a "who's who" of 1980s icons. The only people missing are Madonna, Michael Jackson, and Ronald Reagan. Who knows? Maybe they'll show up as well. There have already been discussions online about who should play all of the supporting characters in the new Hogan movie. Suffice it to say Hogan would not have become the superstar he is without a strong cast of supporting wrestlers surrounding him. But the one supporting character we're looking forward to the most is also the man most important to Hulk Hogan's career.
'No Chance In Hell' Vince isn't in this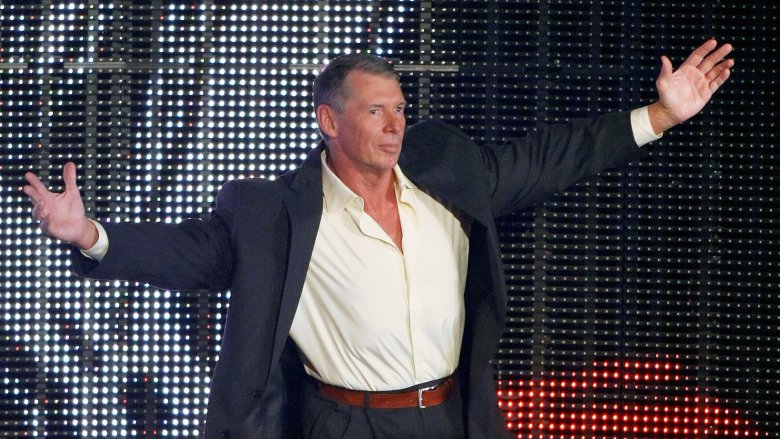 Getty Images
Vincent Kennedy McMahon, better known to wrestling fans as the evil Mr. McMahon, is the P.T. Barnum of pro wrestling, and arguably the most successful promoter since the greatest showman himself. Love him. Hate him. If you're like most people, it's probably a little bit of both. One thing you can't do is ignore him or his contributions to American popular culture, including the rise of Hulkamania. Interestingly enough, it wasn't Vince Jr. who turned Terry Bollea into the bronzed blonde goliath known as Hulk Hogan — it was McMahon's father. As owner of the northeast wrestling territory WWWF, Vince McMahon Sr. envisioned Hulk Hogan as an Irishman (hence turning the Italian Bollea into Hogan). But when Hogan appeared in Rocky III without consulting with the old man first, Vince Sr. fired him. Hogan went to work for the Minneapolis-based promotion AWA, and when his Rocky III appearance raised his star power into hyperspace, Vince Jr. recognized Hogan's once-in-a-generation charisma. When Junior took over his father's company, he brought Hulk Hogan back in and built his New York-based promotion into a national powerhouse on Bollea's bronzed back. Frankly, we're super stoked to see Vince on film. Honestly, his life's story is just as interesting, if not more interesting, than Hogan's. Which leads us to wonder...
Is Bradley Cooper playing Vince McMahon?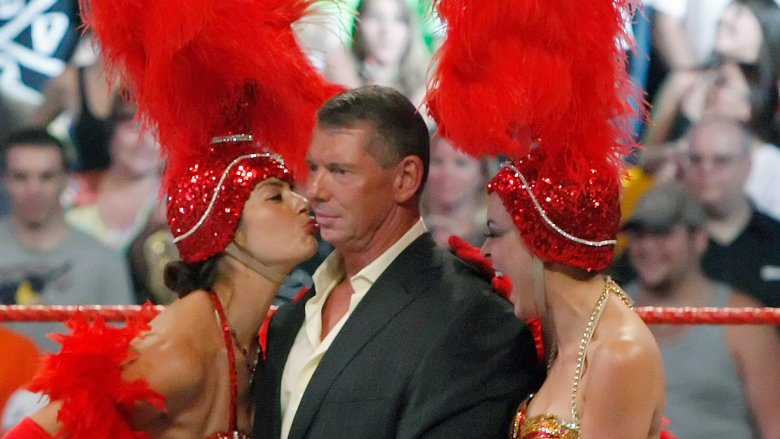 Getty Images
It was first reported in 2017 that Bradley Cooper had been offered the role of Vince McMahon in a biopic about the WWE Chairman titled Pandemonium. Alas, the film hasn't happened. It was to be produced by WWE Studios, which is part of Vince McMahon's media empire, so it's easy to suspect the story was more hagiography than hard-hitting biography. While McMahon's rags-to-riches (or rather, trailer park to Greenwich Village) life story is inspiring in a way, turning him into a Horatio Alger figure wouldn't do his tale justice. Perhaps Cooper felt the same way, which is why he never signed on to any script and is helping shepherd this project instead. Could this film feature Cooper as McMahon? Could it even be part of a larger "pro-wrestling cinematic universe" in which Cooper plays McMahon in his own future biopic? This is all speculation, but how awesome would that be? The stars certainly seemed aligned. For now, we'll just have to focus on what we do know: Bradley Cooper, who expressed interest in playing Vince McMahon, is now producing a film about Hulk Hogan, in which Vince McMahon has to be a central character. If Cooper does want to turn this into a multi-film deal, he's certainly found the right production company.
Netflix? More like Net-Flex!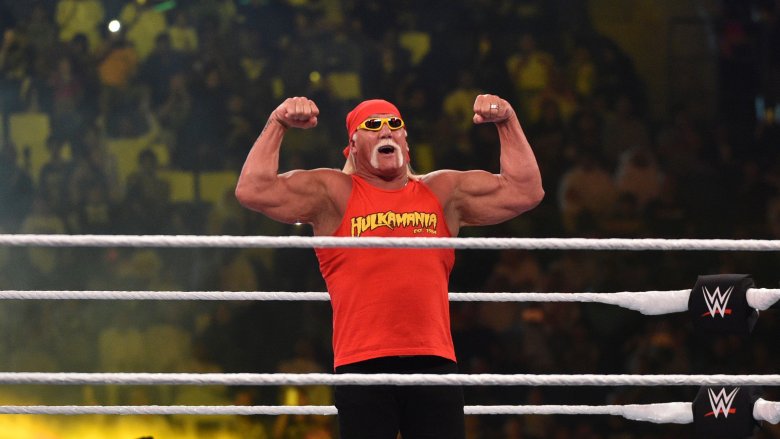 Getty Images
Netflix's film production division has been on a hot streak of late, with high-profile releases such as Bright, Bird Box and The Christmas Chronicles. The company is able to attract the biggest stars and the most talented filmmakers in Hollywood, and they haven't been stingy about it — they spent well over $100 million to produce Martin Scorsese's The Irishman, reuniting the acclaimed director with collaborators Robert De Niro, Harvey Keitel and Joe Pesci, with Al Pacino along for the ride. Netflix's production budget jumped to an astronomical $13 billion in 2018, and a chunk of that will be going to the Hulk Hogan biopic. It's believed that Netflix spent as much as $60 million on an Oscar campaign for Roma, several times the film's budget, helping to snag Alfonso Cuaron a Best Director Oscar. Clearly, this is a company that's willing to spend money not only to produce more of the sweet, precious nectar of content, but also to get prestige and win awards. A biopic based on the dramatic rise of one of the most recognizable American pop culture figures is a good way to do both, especially when the actor donning the yellow bandana is Chris Hemsworth. 
From god of thunder to lord of the ring!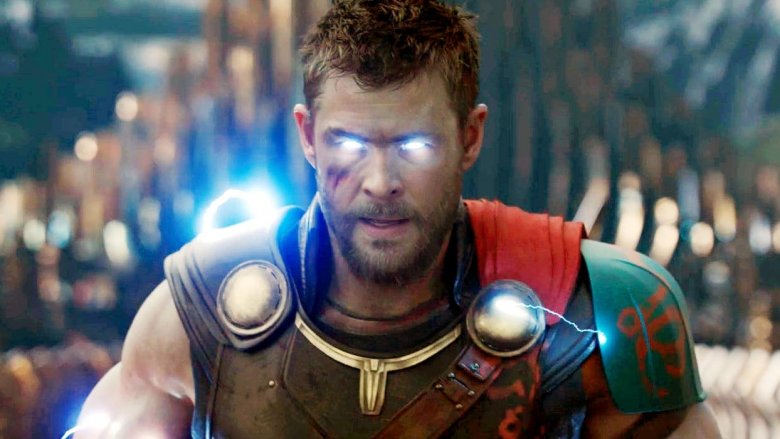 Chris Hemsworth as Hulk Hogan is just good casting. Yes, we can debate his bankability — his biggest hits have been Thor-related, and his duds have been devastating. That said, playing Thor made him famous. Since this is a Netflix film, theatrical box office numbers won't matter. Most Netflix releases are films that simply do better on a streaming service anyway, so Netflix is the perfect medium for a Hulk Hogan biopic starring Chris Hemsworth. And honestly, we're hard pressed to think of anyone else who could better play the part. Yes, Hemsworth's thick blonde locks appear to be firmly fastened to his head, while Hogan has had a bald, bronzed, chrome dome for most of his career. But if his arm-centric Thor workout is any indication, Hemsworth might be the only actor who can get close to matching Hogan's famous 24-inch pythons. If not, there's always CG. Besides his biceps, Hemsworth's work as Thor proved he can play a larger-than-life superhero who can get beat up and rise again, conquering the forces of darkness and fight for the rights of every man. Just like a certain red and yellow-clad champion of the ring.