Whatever Happened To Rick From American Chopper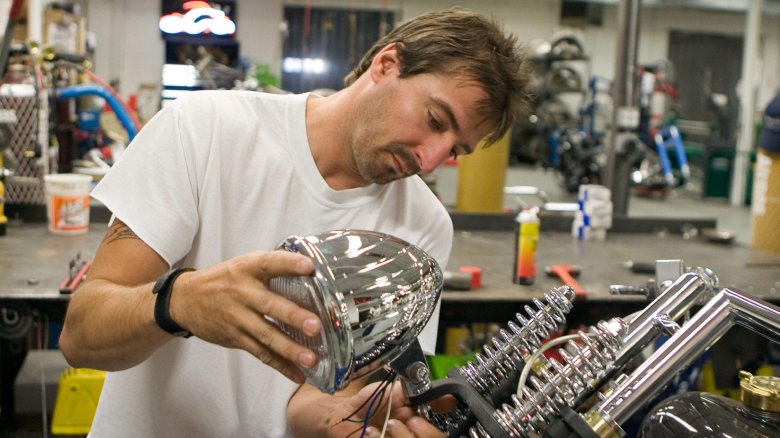 The Discovery Channel's American Chopper was one of the initial shows that represented the beginning of the reality TV genre. The show followed the crew at Orange County Choppers in Newburgh, New York, originally airing on Discovery Channel, and later the Learning Channel, from 2003 until 2012. After going on hiatus for several years, new seasons began airing on the Discovery Channel in 2018. The fabricators and mechanics at OCC manufacture custom chopper-style motorcycles, and the show focuses on the process of creating these one-of-a-kind bikes as well as all the family drama that goes along with working at the shop. Owners Paul Teutul Sr. and Paul Teutul Jr. (often just referred to as "Senior" and "Junior") generally had opposing ideas on how to run things, and it created more than enough conflict for several seasons worth of material.
American Chopper may have returned to Discovery Channel, but some cast members won't be appearing on the show this time around, including fan favorite Rick Petko. In the midst of the drama, Petko somehow managed to play the straight man, and although plenty of people are happy to follow along with Senior and Junior again, Petko will certainly be missed.
Petko started working at OCC as a fabricator and builder in July 2003, but he's not part of the operation anymore. What is Petko up to these days? Here's what he's been working on since leaving American Chopper.
He got married in 2012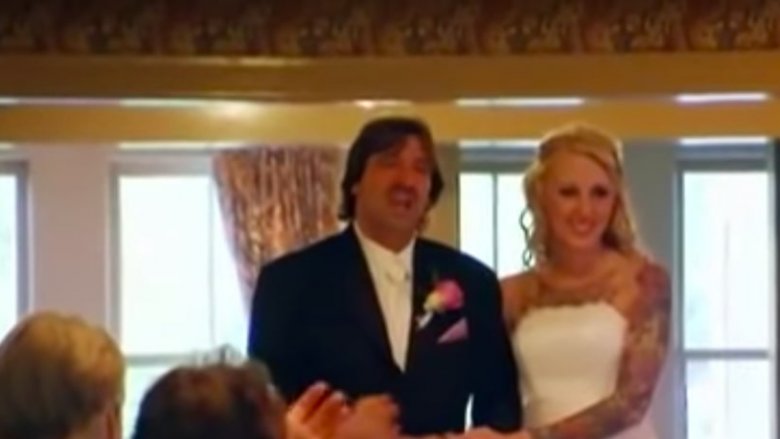 In 2012, Petko married Brittany Cockeram. American Chopper fans already know that Petko tied the knot several years ago — naturally, the wedding was shown on an episode of American Chopper. Even though Senior and Junior were feuding at the time — in fact, they were barely speaking — they still came out for Petko's wedding.
Petko and Cockeram seem quite happy together, and once Petko was married, his priorities began to shift. Petko and Cockeram welcomed their first daughter, Everly Rose, in October 2013, and judging by the countless adorable photos of Everly hanging out on motorcycles on Petko's Instagram profile, it's clear that he's loving fatherhood and encouraging his daughter to follow in his footsteps. Everly definitely seems to be taking after her father and looking up to his example. According to Petko, this girl already understands the need for speed. "If it's got wheels, she says, 'Go!'" Petko told Discovery Channel.
He has two daughters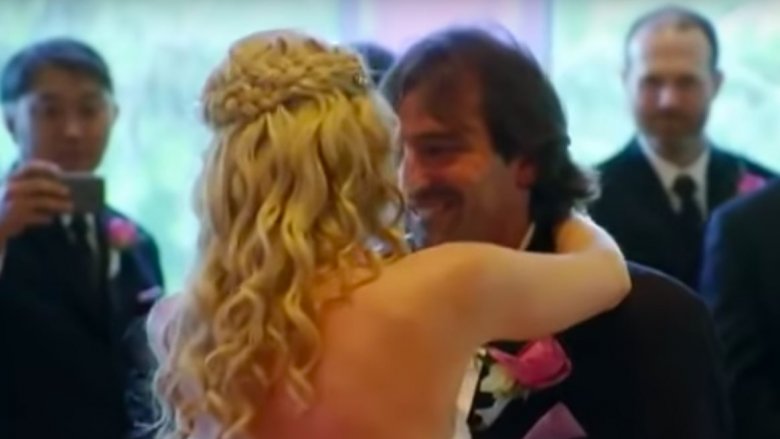 Petko and Cockeram's second child, Lucy, celebrated her third birthday in early 2019, and like her older sister Everly, she seems to love hanging out in the bike shop and spending time with her dad. Petko also supports his daughters by encouraging them in one of their favorite sports, taekwondo.
For American Chopper fans, it will come as no surprise that Petko is enthusiastic about fatherhood and putting his family first. Viewers of the original series will remember that he was always one of the most down-to-earth members of the cast. He kept his head down, focused on his work, and prioritized what really mattered. It's likely that his new responsibilities as a father were one of the reasons that he has not returned for the recent seasons of American Chopper and keeps a lower profile these days. Spending time with his wife and daughter is clearly number one on his list, and being a reality TV star isn't always conducive to being a family man.
He appeared on CMT's Orange County Choppers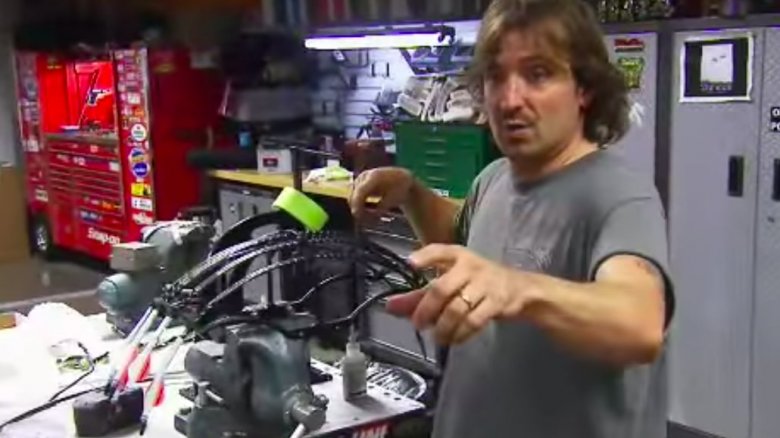 After American Chopper was cancelled in 2012, OCC wasn't quite done being featured on reality TV. Another spinoff of the popular series, simply titled Orange County Choppers, aired on CMT from 2013 through 2014, and Petko continued on as a cast member.
Orange County Choppers certainly filled a void for dedicated fans of American Chopper, but the series was short-lived — it only ran for one season. Of course, it was a similar concept to American Chopper, but it just didn't carry the same appeal as the original. Senior essentially moved his whole crew over to CMT, excited to get a fresh start, but at the end of the day, it was simply time for the crew to take a hiatus from reality TV. Plus, it wasn't quite the same without the looming family drama — Senior and Junior's fights always did keep things interesting. Yes, it was nice for fans who weren't quite ready to say goodbye to Senior, Petko, and the rest of the crew, but it wasn't meant to last, and it was missing the exciting dynamics between the cast members that made the original so entertaining.
He appeared on American Chopper: Shaq Bike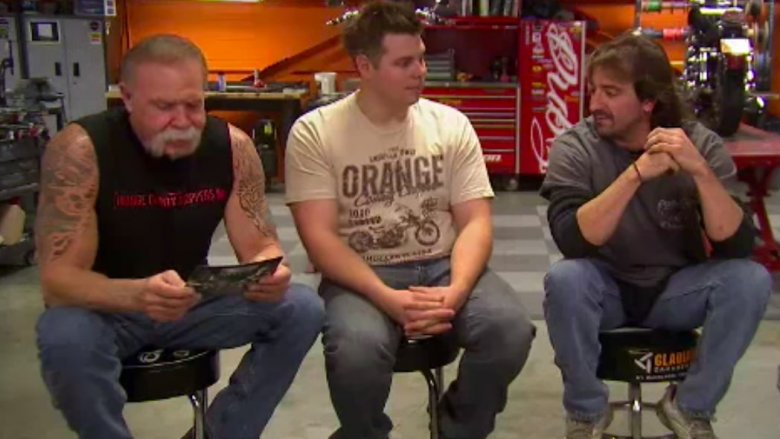 After the Orange County Choppers series ended, some of the American Chopper cast members reunited once more for a Discovery Channel special, titled American Chopper: Shaq Bike. Unfortunately, not everyone was back on board for it: although Petko made an appearance, there was no sign of Junior in this special.
The special was all about the crew building a custom bike for none other than Shaquille O'Neal, and while it was a challenge, the crew really stepped up and outdid themselves. Shaq's custom made bike, nicknamed the "Man of Steel," turned out to be the biggest constructed in OCC history. This bike featured a 48-inch handlebar, a 6-inch rake, a 23-inch front wheel, and a 20-inch rear wheel. Well, when you consider who it's built for, what else could you expect?
Until the new season of the American Chopper revival started airing, this was the last time that we saw the crew at OCC appear together onscreen. During the following years, Petko made some pretty serious changes in his life and career — choices that would take him down a new path that diverged from the rest of the cast and crew from American Chopper.
He opened his own fabrication shop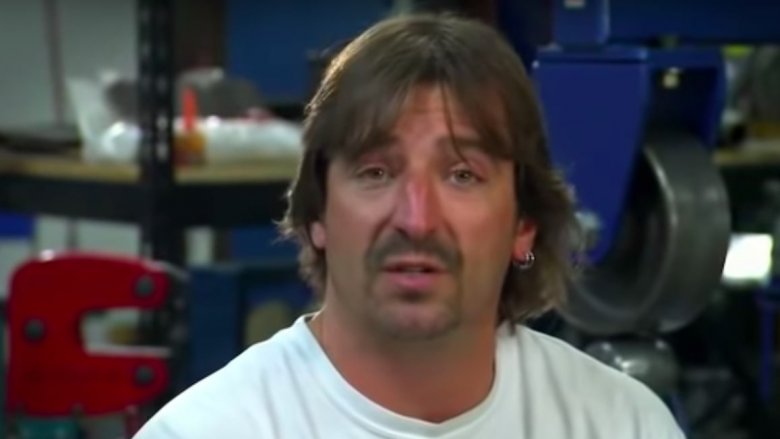 In 2016, Petko opened his own fabrication shop in Stroudsburg, Pennsylvania, in conjunction with the Pocono Mountain Harley-Davidson dealership. It all started in December 2015, when Petko entered a partnership with Jim and Linda Schlier, who run the dealership. According to Petko, the Schliers were super enthusiastic about working together from the moment that he approached them, which took him by surprise — apparently, it's rare for American dealerships to include fabrication work in their shops.
But the Schliers were ecstatic when Petko reached out to them. Knowing him personally as a hard worker and a stand up guy, the Schliers knew that bringing Petko into the business would be a huge boost for the dealership. Now, customers can essentially build their custom dream bikes through the dealership, and Petko's partnership will undoubtedly bring in some extra publicity. Petko is clearly happy with his new full-time gig and the possibilities that it presents. "It has really anything we need to make anything for anyone's Harley," Petko told the Pocono Record. "If they can dream it up, we can build it. That's the main goal."
He got tired of his long commute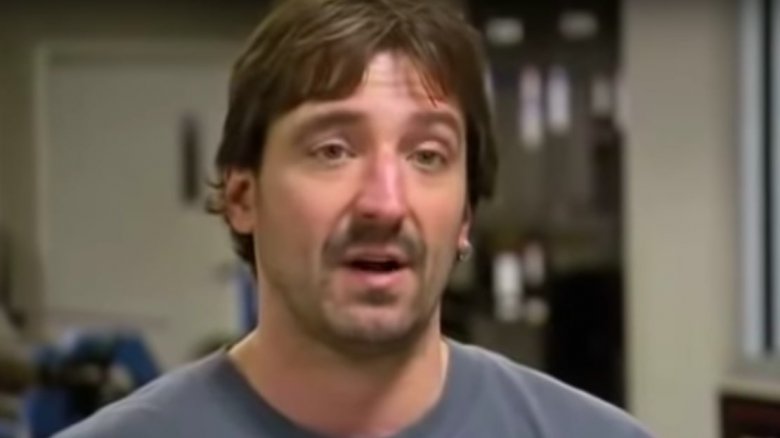 Plenty of people will be able to relate to Petko's frustration with his previously long commute, which he put up with for years while working at OCC. Spending an hour and a half on the road every morning and every evening really takes a toll on you. Three hours in the car each day takes away from time spent with family, enjoying hobbies, or simply relaxing. Fans of American Chopper were well aware of Petko's extended commute — he mentioned it plenty of times on the show, and although he pushed through it for over a decade, it clearly began to wear him down.
One reason that Petko left OCC was because he wanted to spend less time in his car and more time closer to home, doing what he really loved and engaging with his local community. It also makes life a lot easier for his family. Once American Chopper ended and Petko became a dad, he began to think seriously about working closer to home — this was always part of his plan, even though it took several years for him to jump ship from OCC. Small bonus: just imagine how much money he saves on gas now!
He didn't want to be a reality star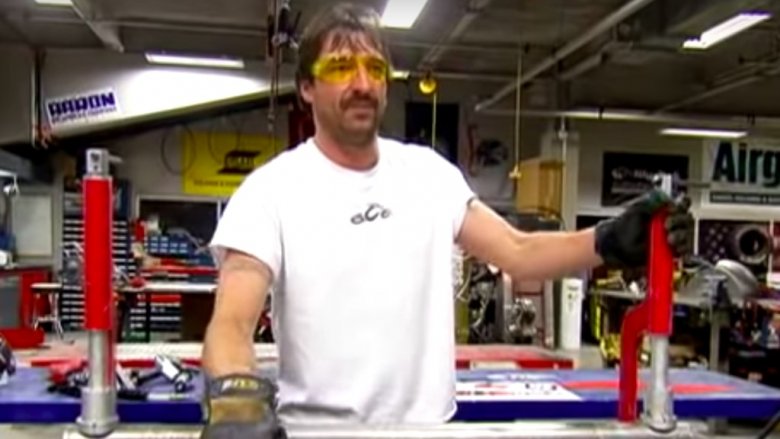 Petko is a relatively private person — anyone who watched American Chopper will know that he was never on it for the fame and fortune. He was just along for the ride, and he was never too attached to the idea of becoming a bona fide "reality TV star" — even though the American Chopper cast members genuinely were some of the first reality stars. He does his job for the love of it, as evidenced by the fact that he has continued in the same line of work even after the cameras stopped rolling, and he shows no signs of stopping.
The funny thing is that the very qualities that made Petko so endearing to audiences, like his laid back, low maintenance attitude in comparison to other reality TV stars, is probably why he's not vying to be in front of the camera anymore. He doesn't crave the attention. He's had a pretty good run on the small screen, and now, he's happy to turn over a new leaf and seek out different opportunities. "That was great while it lasted, but it still wasn't the core of what I was about or what I like to do," Petko told the Pocono Record about his time on American Chopper.
He travels for races and bike shows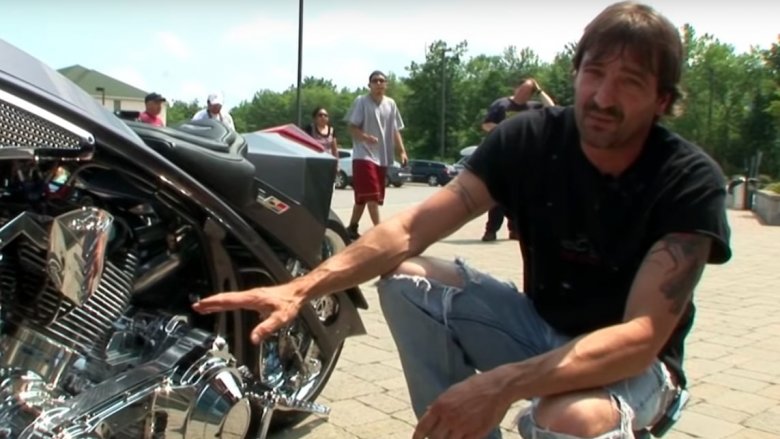 Petko may not be on TV anymore, but fans who want to see what he's up to can easily catch him on Instagram. He's very open about his latest projects and updates on his family life. While he is clearly very involved with his own community in Stroudsburg, he also has plenty of work commitments all around the country. Petko travels for bike shows and races, and when possible, he likes to bring his family along with him. For example, in October 2018, he shared that he was traveling down to the Tennessee Motorcycle Revival to show his Indian racer in the Bling's Cycles Bike Show and ride the bike in the Flathead race.
Petko has also shared that he is looking forward to participating in the Sons of Speed event again. He's always updating his fans on new bikes that he's working on and whether or not he'll be getting them out on the track for an upcoming race. He knows that although his audience can't tune in to see him on TV anymore, they are still interested in the bikes that he's constructing in his shop and where he's headed next.
He runs his own small business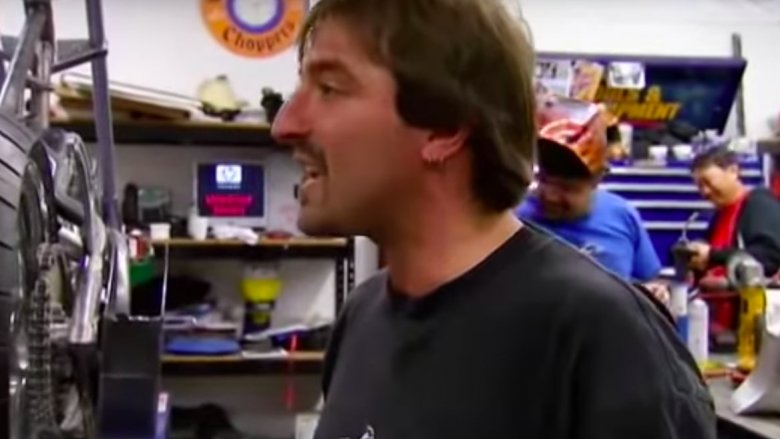 Petko's talents are certainly not limited to working on bikes. He has plenty of other interests, and now that he is not working full time for OCC (and carving out time for that grueling commute), he has more time to spend on pursuits outside of bikes.
Petko's shop, RPD & Co., is run out of his home. Through RPD & Co., Petko does metalwork, handforging, and custom knifework. This may come as a surprise to some, but as Petko explains on his personal website, he was originally interested in metalwork long before going on TV. Yes, his true passion is building motorcycles, but that's not all he loves to do. He actually went to welding school, and eventually, he went to work as an industrial contractor and relined kilns and furnaces for a living. Now, his business specializes in handmade culinary knives, and he takes custom orders. He often shares recent knifework that he's proud of on Instagram.
He creates custom wedding bands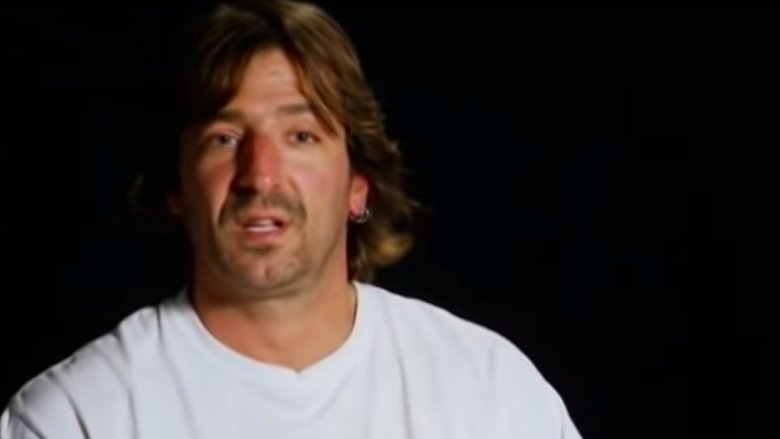 So, what's Petko's latest project? Creating custom wedding bands for RPD & Co. customers. This service is the newest development at his business. Sure, it seems quite different from everything else that Petko has done before, but when you consider his extensive background in metalwork, it actually makes sense that he would branch out this way. Wedding bands are the perfect opportunity to get a little creative.
Petko only takes custom orders for wedding bands, working with customers to create a band that reflects a symbol of their love. There's no doubt that it would cost a little extra to have a custom wedding band created by Petko, but for big fans of American Chopper who like his artistic style, it might be worth the price. After all, a wedding band is meant to last for life — you might as well splurge on something special and high quality, right? It will definitely be interesting to see what direction Petko takes RPD & Co. in the coming years. He may expand into some unexpected mediums as he continues to grow his business.
He appeared on Sons of Speed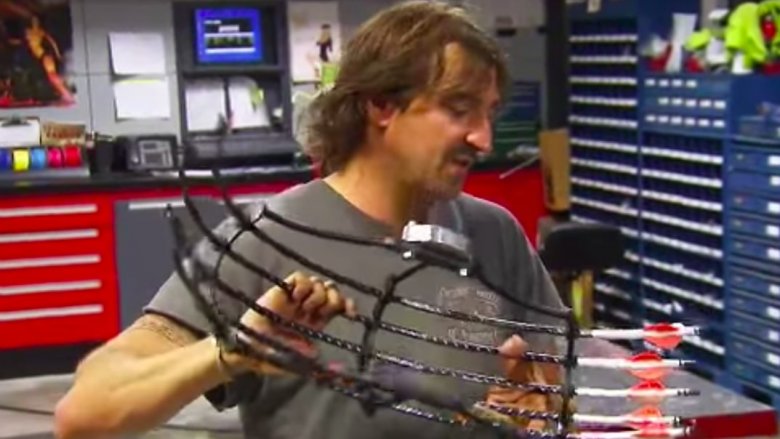 Petko appeared on the web series Sons of Speed on the Motor Trend network in 2017. The series followed Billy Lane, who also builds motorcycles, and his good friend Xavier Murray, in their quest to revive the era of board track racing. Lane is an avid collector of motorcycle engines built in the early 20th century, and his goal is to restore them and bring them back to the race track. In Sons of Speed, Lane and Murray are preparing for an upcoming race at the New Smyrna Speedway in Florida. It's a limited series with only two episodes, so fans of American Chopper who are looking for similar shows can easily finish watching it on a night in. They'll also notice a familiar face making an appearance.
On Sons of Speed, Petko worked on a specific bike for Lane. He was interested in the project because it meant that he would get to work with older bikes, which has always been one of his passions. "I've always had a thing for older bikes," Petko said on Sons of Speed. "It's like a resurgence, it seems like, with a lot of people just wanting to bring back these bikes. To go a hundred miles per hour on a hundred year old bike is kind of cool." It definitely seems like this miniseries was a relatively low key commitment, which is probably another reason why Petko chose to partake.
Sitting out the revival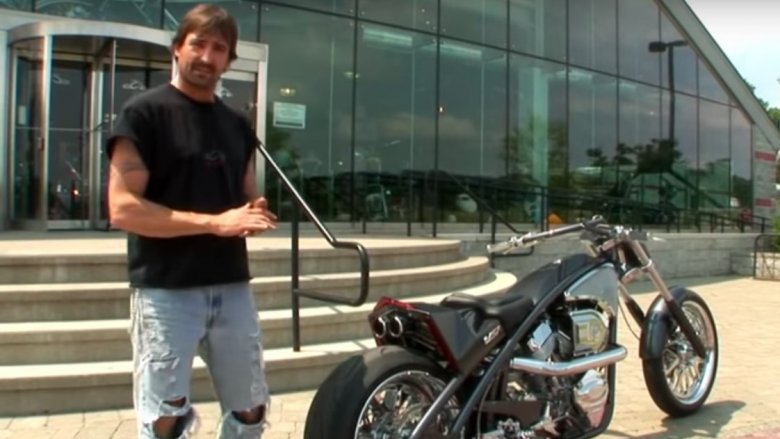 After being off the air for several years, American Chopper finally returned to the Discovery Channel with a brand new season in 2018. A full decade after their business partnership crumbled, Senior and Junior are both running their own shops, but they were finally ready to set aside their differences and work together on camera once again. Longtime fans were definitely excited to "reunite" with many of their old favorite cast members, but not everyone was coming back for the revival. Petko was notably missing from the two most recent seasons, and while there is always a chance that he could make a surprise appearance, he hasn't hinted at it, and it seems relatively unlikely. He's got a lot on his plate right now, and it seems like he would rather just keep the door closed on American Chopper than go back to that phase of his career.
Petko's real fans will always be able to check in on him and see what he's been working on, but when he said that reality TV was not his major objective, he meant it. We'll never say never — it's not unthinkable that Petko could pay a visit to his friends at OCC one day while the cameras are rolling. But for now, it's safe to say that American Chopper is behind him, and he no longer intends to make his living as a reality star.