Jessica Jones Creator, Star Respond To Series' Cancellation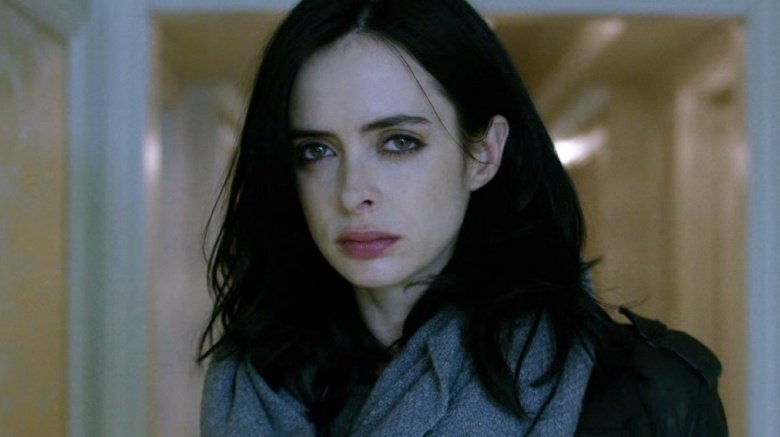 The women of Jessica Jones have opened up about their thoughts and feelings about Netflix pulling the plug on the series. 
One of the five standalone Marvel superhero shows housed at Netflix, Jessica Jones faced an unfortunate fate on Monday: impending cancellation that will come after the series airs its third season. In the hours that followed the announcement, Jessica Jones creator Melissa Rosenberg, who has also worked on shows like Dexter and the classic 2000s teen drama The O.C. as well as the Twilight film franchise, took to Twitter to thank everyone who has supported the series since it debuted in November of 2015. Actress Krysten Ritter, who leads Jessica Jones as the titular ex-superhero-slash-private-investigator with a love of sarcasm and hard liquor, also turned to social media to offer her own words of gratitude and sadness over the show coming to a close. 
"To all JJ's fans and followers, thanks for your support!  What an extraordinary rid it's been!  So much gratitude to K Ritter et al," wrote Rosenberg on Twitter. "We'll be going out with a bang for our last 13 eps when they air.  Can't wait for you to see them! Xom."
Rosenberg added in a follow-up tweet that Jessica Jones is "not quite dead," and that the third season will serve as the series' "grand send off" — so don't go digging a grave for Jessica Jones just yet, gang. She later shared a sweet snap of herself and Ritter laughing between takes on the series' set. 
Heading to Instagram, Ritter uploaded three photos from the final table read of Jessica Jones season 3, which is expected to debut on Netflix sometime later this year. The actress got emotional in the caption of the pics of herself and her co-stars, writing, "Taken a few weeks back at the table read for our SERIES FINALE. I love these people to the moon and back. It has been a dream to play Jessica alongside my amazing cast and the best crew in the business for these past 5 years. I am so grateful for every second of it. We have THE BEST fans. You guys mean the world to me and I appreciate you beyond words. The final season of #JessicaJones is coming later this year and I am proud of how we complete JJ's journey. I can't wait for you all to see it. Stay tuned and more to come." Ritter added a black heart emoji and a flexing emoji to the text, perfectly capturing Jessica Jones' own tough-but-sweet nature. 
Though both posts are sentimental enough to get Jessica Jones fans all teary-eyed, Ritter's is interesting in that the photos she posted feature Rachael Taylor, Carrie-Anne Moss, and Eka Darville — who play Patricia "Trish" Walker, Jeri Hogarth, and Malcolm Ducasse, respectively, on the series. It appears evident that those three characters will play a part in the show's concluding chapter, though it's still a mystery for now whether or not viewers will see David Tennant's Kilgrave or Mike Colter's Luke Cage return for season 3 and make it through to the finale of Jessica Jones. The former is possible, as Rosenberg seemingly teased that Kilgrave could rear his vicious head in the upcoming season, but it's a little more difficult to predict the chances of the latter happening, particularly because Netflix has already cancelled Luke's solo series (and axed Daredevil, Iron Fist, and The Punisher as well). 
Rosenberg and Ritter's responses to Jessica Jones' cancellation serve to reaffirm the same truth: the show will give the character the closure she deserves, and fans will be gifted with a final season and a closing episode that feel satisfying, thrilling, and maybe even worth the bitter sting of knowing that we'll never again see the series once season 3 is up.