That's What's Up: 7 superhero teams that should be on TV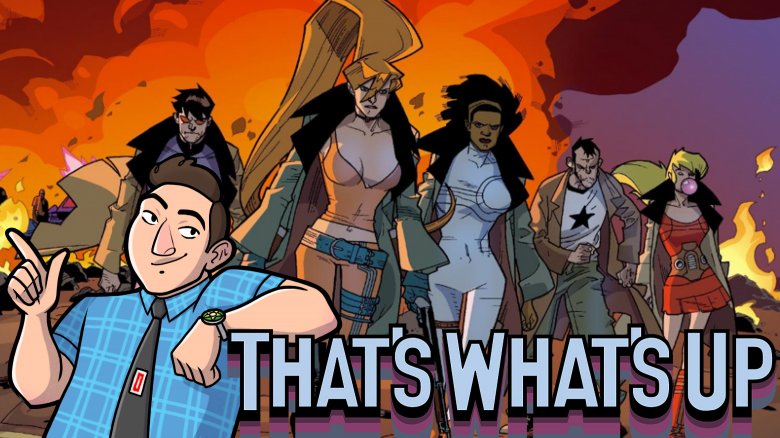 Each week, comic book writer Chris Sims answers the burning questions you have about the world of comics and pop culture: what's up with that? If you'd like to ask Chris a question, please send it to @theisb on Twitter with the hashtag #WhatsUpChris, or email it to staff@looper.com with the subject line "That's What's Up."
Q: With Doom Patrol coming out, what other superhero teams should get a shot at being made into TV shows? — @Willis_P
This is by no means a complaint, but friends, we are living in an absolutely bonkers era for superhero media. I mean, it's one thing that the single biggest movie franchise in the world features Rocket Raccoon in a heartbreaking dramatic role — and is technically composed of about 20 sequels to an Iron Man movie directed by the guy who made Elf — but that's just the tip of the iceberg. Television, and its cool skateboarding teen cousin we call streaming services, is full of superheroes, and even when they're nominally about a solo character, a team inevitably ends up forming around them.
And really, that makes sense, even if it leads to stuff like TV shows starring Vibe and Killer Frost. Superhero teams, when they're done well, have a variety of interesting visuals and an ensemble cast where the work of building a compelling dynamic is already done. Now that we've got shows about the Titans, the Doom Patrol, a bunch of random X-Men, the Gotham City Police Department, and a team of C-list DC heroes who are so weird that their season finale actually involved a demon from hell fighting a 12-foot tall Care Bear, there's no limits on what might happen next. If I had to pick, though, here's who I'd go with.