Why We Never Got To See Elf 2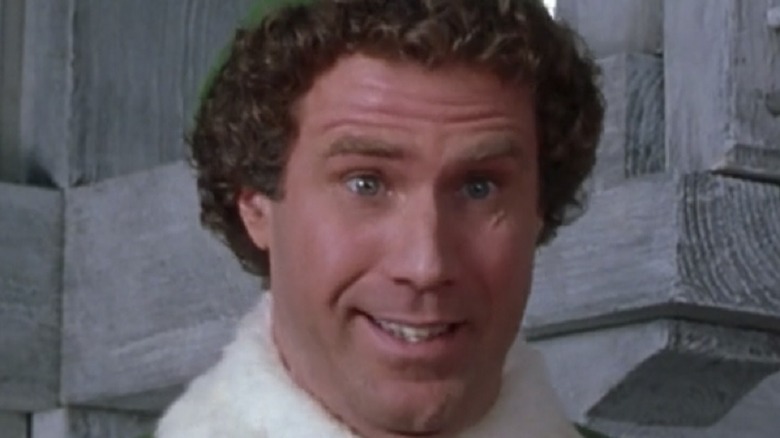 New Line
"Elf" immediately became a Christmas classic after its release in 2003, quickly earning a spot in the marathon schedules of holiday movie die-hards everywhere. Will Ferrell's iconic portrayal of Buddy, the elf whose life is turned upside down after he finds out he's really a human, was backed up by solid performances from the likes of Zooey Deschanel, Bob Newhart, and James Caan, which, along with the film's adorable premise and great directing from "Iron Man" director Jon Favreau, made it as close to perfect as a movie can get. However, despite the film's box office and critical success, "Elf" has yet to get a big screen sequel. Here are all the reasons why we never got to see "Elf 2."
Elf is still making a lot of money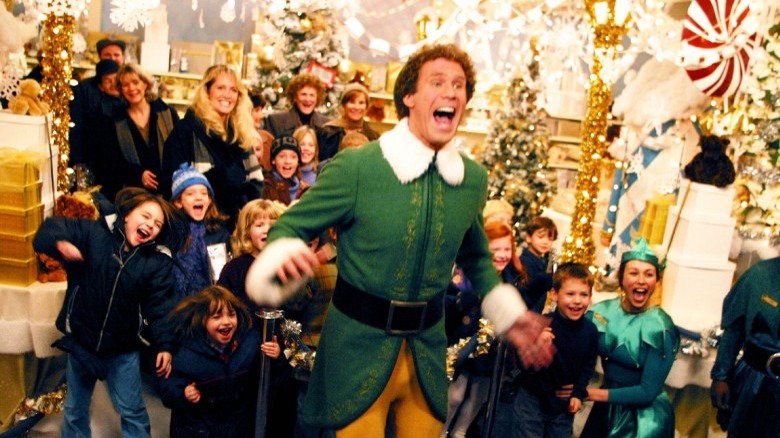 "Elf" still regularly makes money for New Line through DVD and video-on-demand sales, as well as through rights for networks to broadcast it during their Christmas line-ups. According to The Numbers, the film has made more than $64 million in DVD and Blu-ray sales since its release, and it's become such a fixture of Christmas TV that fans in the United Kingdom got very, very upset when it didn't air on TV in 2016's Christmas season.
Often, sequels can help renew interest in the original film, but "Elf" is so ubiquitous that it doesn't really need the help to remain a cultural phenomenon. Making a sequel could lessen the profits of the original if it didn't turn out well, causing fans to turn away from the franchise entirely and ruining their good memories of the film. Why risk ruining a good thing if the studio is still raking in cash from the first movie?
It's already been rebooted as a musical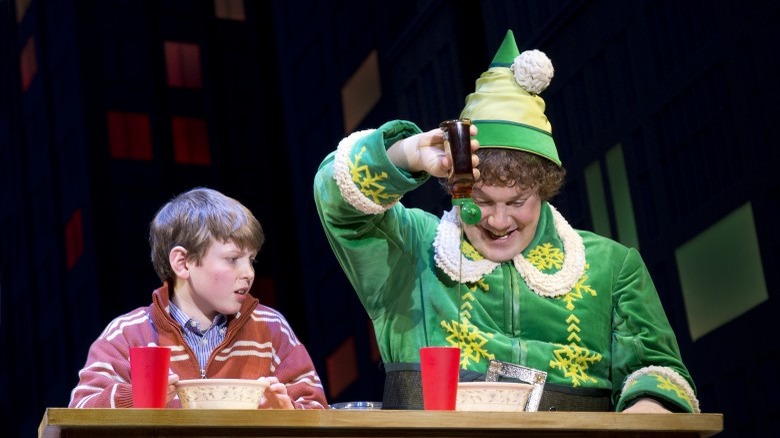 Getty Images
"Elf" was rebooted as a Broadway musical in 2010, with North American tours in 2012, 2013, 2014, and 2016, and, according to The New York Times' review of the show, it was not a great representation of the character.
"The onstage Buddy (Sebastian Arcelus played the part in 2010) is sometimes naïve, sometimes perceptive and too often uncomfortably close to mentally disabled—an awkward mix that makes it difficult to buy into the whole 'Elf' fantasy," wrote Neil Genzlinger in a 2012 review. "The love story within 'Elf' also isn't well served here, having been pared down considerably to make room for all the generic holiday songs."
Still, despite the lukewarm reviews, the show migrated to London's West End in 2015 and is currently being licensed to theater groups across the country. With live performances of "Elf" already hitting stages (and missing out on the magic of the original), would there be much interest in a sequel?
And a TV movie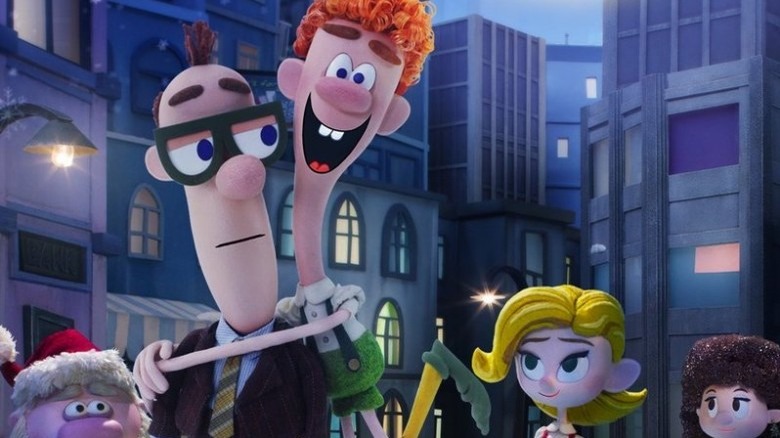 NBC
"Elf: Buddy's Musical Christmas," based on the film and the musical, aired on NBC in December 2014. The stop-motion film, which starred "The Big Bang Theory" favorite Jim Parsons in the title role, only pulled in about 3 million viewers (according to TV by the Numbers), dropping it into third place that night behind the "Survivor" finale on CBS and "The Middle" on ABC. Although it did fare better with critics, earning an 89% score on Rotten Tomatoes, audiences didn't love it, with only 42% giving it a positive rating.
The original "Elf" was a hit, but if rebooted properties of the film have not been doing well, the studio may be wary about committing to a sequel.
Will Ferrell isn't into it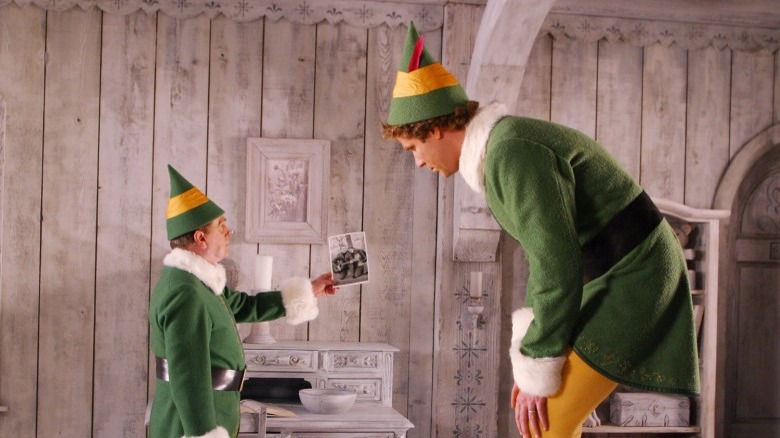 An "Elf" sequel wouldn't be an "Elf" sequel without Will Ferrell as the star, but the actor has said at multiple points that he just isn't interested in putting on Buddy's tights again.
In an interview with The Guardian in 2006, Ferrell said he turned down an offer for $29 million to star in a follow-up, adding that the decision "wasn't difficult at all."
"I remember asking myself: could I withstand the criticism when it's bad and they say, 'He did the sequel for the money?'" he said. "I decided I wouldn't be able to. I didn't want to wander into an area that could erase all the good work I've done—but you watch, I'll do some sequel in the future that's crap."
Ferrell has, arguably, done a few crap sequels since he made that statement, but it still makes sense that he wouldn't want to risk tainting the reputation of one of his most well-regarded films with a flimsy follow-up.
Will Ferrell is probably too old for the part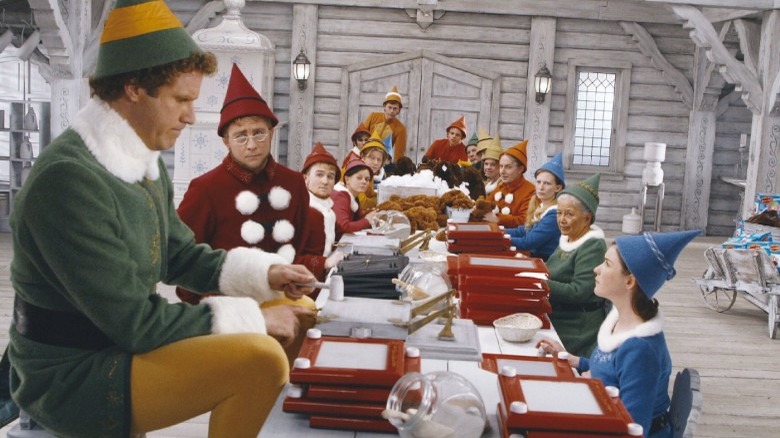 A lot of "Elf" was predicated on the fact that Buddy was definitely too old to be as clueless as he was, but the film also worked because the character was still young enough to pull off the innocence and naivete that the role required. Ferrell has aged almost two decades since the film was released, though, and even he acknowledges that he is probably a bit too old to pull off the role now.
"I just think it would look slightly pathetic if I tried to squeeze back in the elf tights," he said on "Watch What Happens Live" in 2013 (via USA Today). "Buddy the middle-aged elf."
Just about everyone agrees that an "Elf" sequel wouldn't work without Ferrell at the helm, but the actor might not be able to fit the role anymore.
There would need to be a good storyline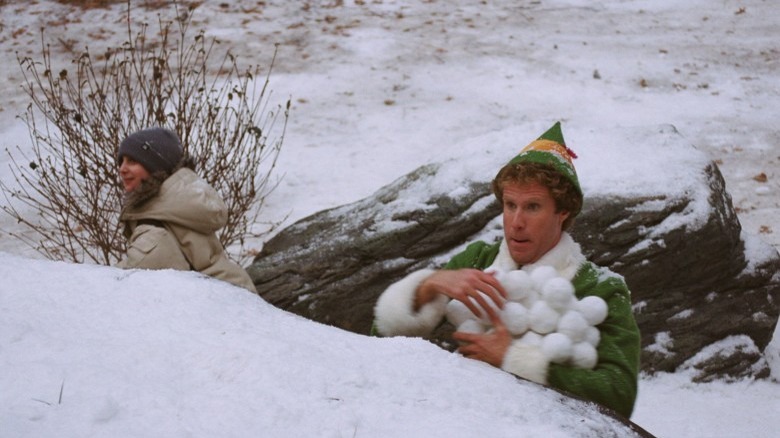 "Elf" wraps its storyline up with a nice Christmas bow, ending with Buddy and Jovie happy at the North Pole and starting a family of their own. The film is a classic journey that ends with a message of self-acceptance and love, and, if there were to be a sequel, it would have to step up to the difficult task of finding a way to expand on the fully finished story in a way that is entertaining and doesn't feel forced.
This is a problem that Ferrell lists as one of the reasons why he doesn't want to do a sequel, with the actor telling IGN in February 2016, "If you can figure that out and come up with a story that justifies having an extension of the first one, then great ... I think it's hard—it's a classic fish out of water story and it's its own thing."
Quick, "Elf" fans, start sending Will Ferrell your perfect sequel ideas now.
Favreau isn't interested in a direct sequel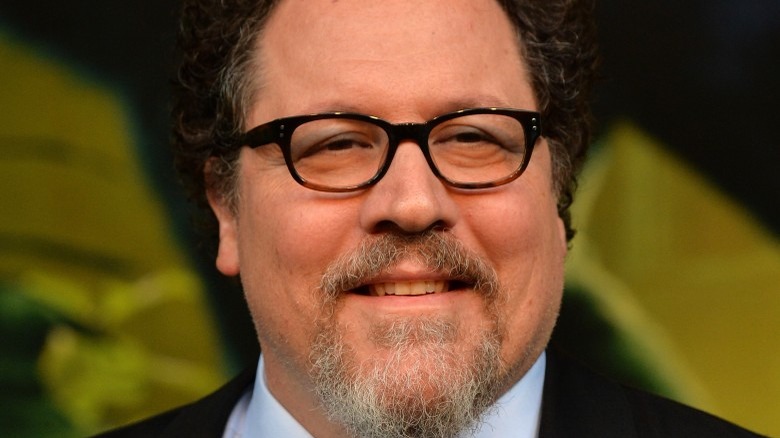 Getty Images
Jon Favreau's directing was a huge part of what made "Elf" great, but he has also turned down the idea of a direct sequel. He did, however, offer some hope to "Elf" fans who wanted to see more of the film's world.
"In the beginning there was talk of sequel, and it never came to be, probably for the best as now it exists as its own thing," he told Yahoo! Movies. "But it comes up. I hear from the studio who pitch me different takes on it. There is part of me that wonders if there's anything to be done to follow-up Elf, but I think a straight sequel is probably not the right move."
Could this mean we eventually see an "Elf" spin-off, maybe following Buddy and Jovie's daughter? There's got to be some interesting stories about Susie growing up in between the two worlds, and that could solve a lot of the problems that Ferrell has brought up for a sequel. There could also be a spin-off around an entirely different character from the film, or just another story based in the "Elf" world. An "Elf" spin-off, while not "Elf 2," could definitely be a welcome addition to some future Christmas movie season.
The Christmas movie market is oversaturated now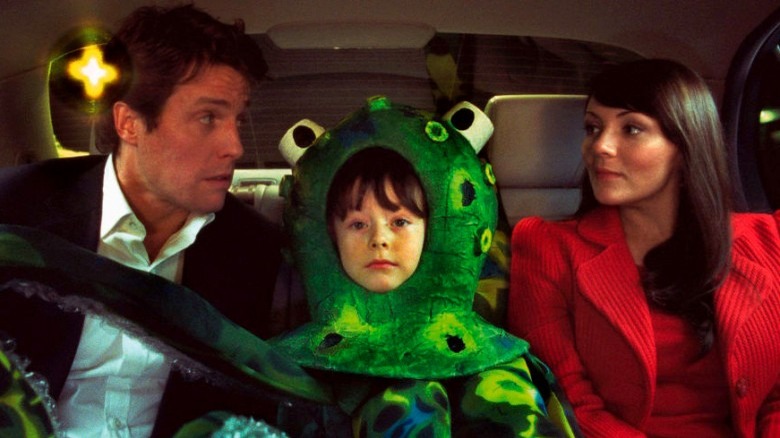 "Elf" hit theaters at the same time as Love Actually, making 2003 basically the best single year for Christmas movies ever. While both films have since made it into the Christmas classics canon, not many other films since have been able to make the cut. Each year, it seems like there are more and more movies coming out around the holiday, and, with other big budget, non-holiday films also being released around the Christmas season, many Christmas films either flop or go unremembered after the season ends. If "Elf 2" were to be released in today's ever-increasing swarm of holiday films, would it be able to make a dent? This could easily be a worry preventing the studio from looking into a sequel.
And so is the sequel market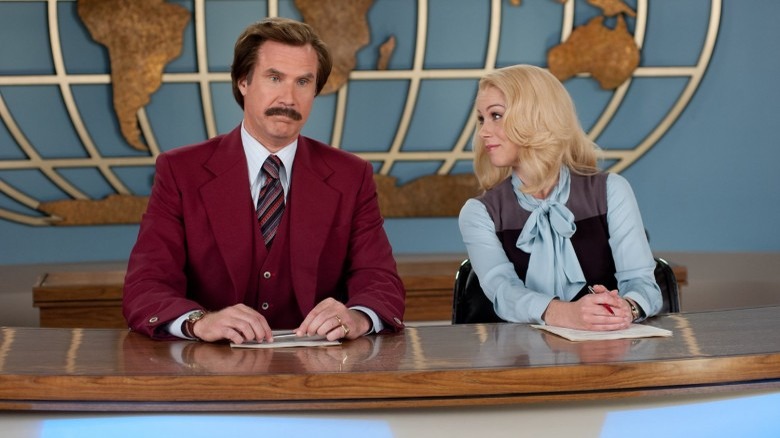 It's not just the Christmas movie market that's oversaturated: it's also the sequel (and reboot) market. It seems like everything nowadays is either a reboot or a sequel, and, while the films often do well, it's going to become increasingly harder as the years go on to keep up the hype around adding to already-existing properties. While sequels are easier to market, audiences are already beginning to tire of them, with no end in sight to studios looking to make a quick buck off already beloved films. If "Elf 2" were to hit at a down point for sequels, it could easily fail.
James Caan died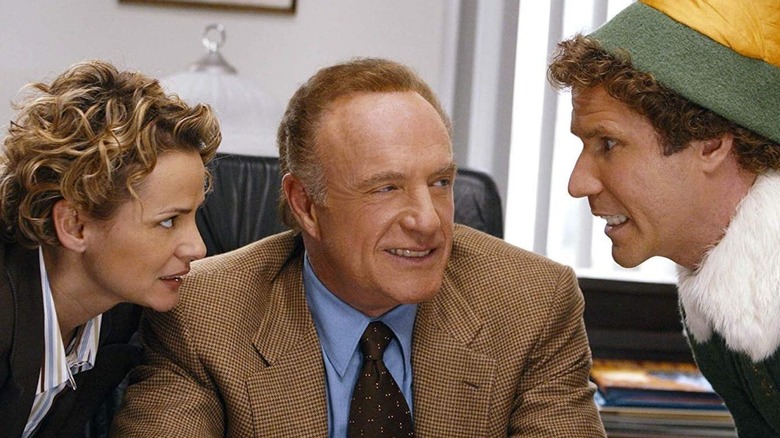 Warner Bros.
While a Christmas movie, a magical fantasy, and a silly comedy all in one, "Elf" was at its heart an earnest movie about fathers and sons, with a central plot about Buddy the adopted North Pole elf heading to New York City to meet (and to shower love upon) his theretofore unknown biological father, a prickly book publisher named Walter Hobbs. They slowly reconnect, and the relationship transforms Walter into a kind and warm guy, and everybody lives happily ever after.
Not only would that substantial storyline not be relevant or necessary for "Elf 2," there's also the matter of the actor who played Walter Hobbs: James Caan, the prolific portrayer of toughs and hard-edged guys. If filmmakers wanted to re-create the magic of "Elf" with what would now be a decades-later sequel, they'd almost have to get Caan on board, and reality has precluded that from happening. In July 2022, according to NBC News, Caan died at the age of 82.