Whatever Happened To Chanel West Coast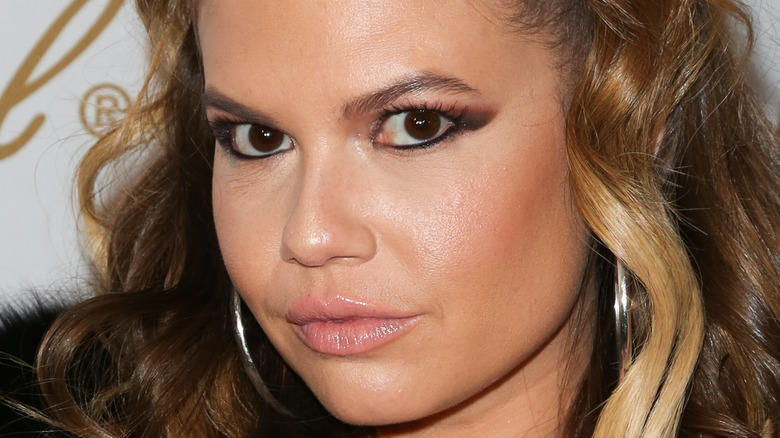 Getty Images
With her bubbly, infectious laugh and fun-loving personality, Chelsea Chanel Dudley (best known by her stage name Chanel West Coast) made a name for herself on MTV's hit reality show "Rob Dyrdek's Fantasy Factory." Chanel always knew that she wanted to break into the entertainment industry. Growing up, her father worked as a DJ in New York City, and when he performed at nightclubs, he let her tag along. She also took singing and dancing lessons, and eventually, her love for Tupac Shakur inspired her to chase her dream of becoming a rapper. However, her big break finally arrived when she became friends with Dyrdek and was subsequently invited to be a part of the "Fantasy Factory" cast.
Although rapping was always her dream, she took a chance and accepted the offer, hoping that working with MTV would help her rap career in the long run. Unfortunately, it doesn't seem to have panned out that way. Chanel has been off the radar for a few years now. Here's why her dreams of a successful rap career never quite worked out how she envisioned, and what she's been up to in the meantime.
Fantasy Factory wrapped in 2015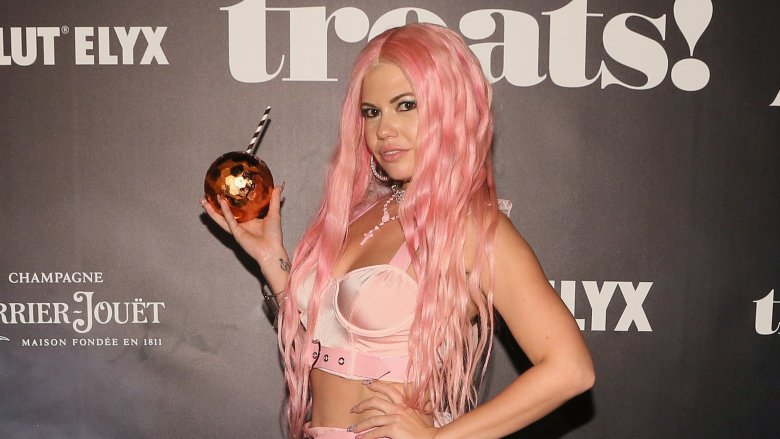 Getty Images
"Fantasy Factory" was the platform that ultimately thrust Chanel into the spotlight. Through a stroke of luck, she happened to meet Rob Dyrdek and become good friends with him just as "Fantasy Factory" entered the pre-production phase. The series officially kicked off in 2009, and its popularity ensured that it was quickly renewed for a second season. While starring on "Fantasy Factory," she also appeared in an episode of "The Hard Times of RJ Berger" and began voicing the character Flipz on the series "Wild Grinders."
Becoming a reality TV star definitely gave her career a major boost, but while Chanel was on "Fantasy Factory," it became clear that the world didn't really see her as a rapper. Instead, she was just the girl from "Fantasy Factory" with the blonde hair and crazy laugh. "Fantasy Factory" ended in 2015, and so far, it still seems to be the biggest project that Chanel has ever attached her name to. Nearly four years after the final episode aired, nothing else she's been involved with has really reached that level of popularity.
She's still a co-host on Ridiculousness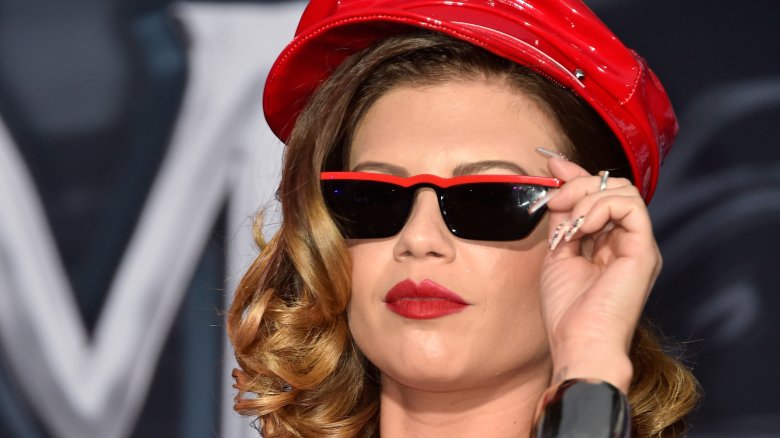 Getty Images
So, after "Fantasy Factory" ended, what did Chanel start working on? She's still very passionate about rapping, but now, she's primarily known for appearing as a co-host on Dyrdek's latest show, "Ridiculousness." "Ridiculousness" began airing while "Fantasy Factory" was still filming new seasons — the first episode of the show premiered back in 2011 — and Chanel has been working on it ever since. "Ridiculousness" is basically what happens when "America's Funniest Home Videos" meets "Tosh.0"; the hosts showcase the internet's wildest home videos to get the audience laughing and cringing.
In some ways, agreeing to work with Dyrdek back in 2008 was a good move for Chanel. The decision guaranteed years of steady work and publicity with MTV. It definitely put her in the spotlight for the first time. However, it also sent her down a career track that still hasn't brought her to her original goal, and it seems like she might be in too deep by now to change it up.
She occasionally released new singles over the years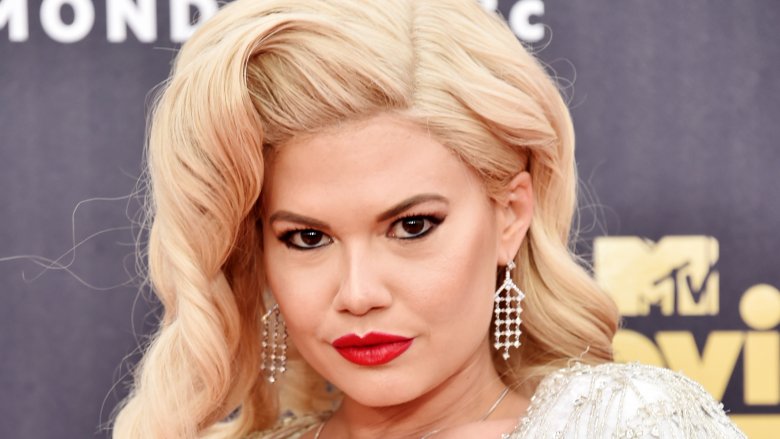 Getty Images
Despite major delays on her debut solo album, Chanel West Coast did drop several singles back in 2014. She kicked off the year with her song "Blueberry Chills" featuring Honey Cocaine, and then followed it up just weeks later with the single "New Feeling," and "Miles and Miles" following soon after. The latter marked a milestone for Chanel, as it was the first released that featured her singing as well as rapping.
In 2015, Chanel's single "Bass in the Trunk" was featured on an episode of "Fantasy Factory." After that, she basically went quiet for three years and didn't release any new music until 2018, when "Nobody," dropped on January 12. While there's been plenty of tragedy in Chanel West Coast's life, this song is all about being a carefree, independent woman who lives her life without worrying about what other people think. The song was catchy and well received, but despite the positive reviews, Chanel failed to build on the momentum and waited nearly three years to unleash more tunes.
Her debut album finally came out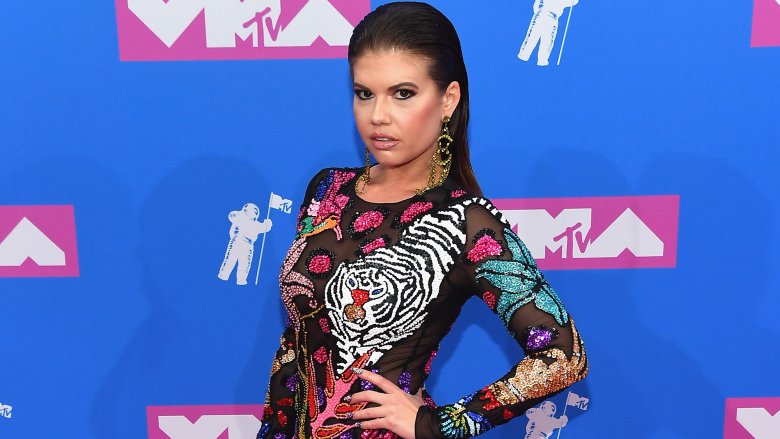 Getty Images
Chanel has definitely put her music career on the backburner for several years. That could be because of her commitments to reality shows, conflicts with her label, the turmoil caused by a bankruptcy filing, or maybe a combination of all of it. Either way, her long-awaited debut album took years to materialize. Chanel West Coast released a slew of recordings in 2014, the same year her album was expected. Unfortunately for folks in the mid-2010s, Chanel West Coast's debut full-length didn't actually become available to the public for more than six years. Her fans had to make do with her second mixtape, "Waves," in 2015, with artists YG and B-real. 
In October 2020 — a relative eternity after 2014 in the rapidly evolving world of hip hop – Chanel West Coast's first ever full-length album, "America's Sweetheart," finally became available for public consumption. The magnitude of the moment was not lost on the musician. "It's an oxymoron and contradicts the perception that many have of me," the rapper said of the title in a press release. "I have flaws. I've made mistakes. I've benefited from white privilege. I've had second chances in life that, unfortunately, many people have not received."
Chanel West Coast promised to donate proceeds from the sales of "America's Sweetheart" to the criminal justice reform charity REFORM Alliance, co-founded by rapper Meek Mill. Unfortunately, there didn't seem to be much in the way of proceeds from the record — it sold poorly, peaking at #37 on the iTunes album chart.
She hasn't toured since 2015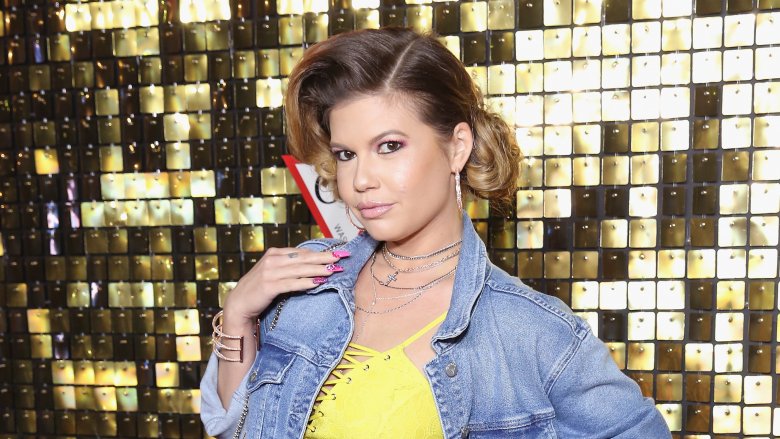 Getty Images
It's been quite a while since Chanel took her music on the road and went on tour. She certainly hasn't stopped performing — although she hasn't put on any major shows recently, she did spend plenty of time in front of live audiences in 2018, appearing on stages at night clubs in Colorado, Arizona, Ohio, and Pennsylvania. She also performed at the 2018 Coachella magazine party before the festival kicked off. But Chanel hasn't actually gone on tour since 2015, when she went on a limited tour with Riff Raff. So far, she has zero performance dates listed for 2019.
Consistently touring is a major aspect of working your way up in the music world. Even though it seems like no one buys CDs anymore, they will still shell out the cash for tickets to see their favorite artists on tour. Chanel hasn't invested a lot of time or energy into touring, and a lack of support from her label might be partially to blame.
She's faced challenges as a female rapper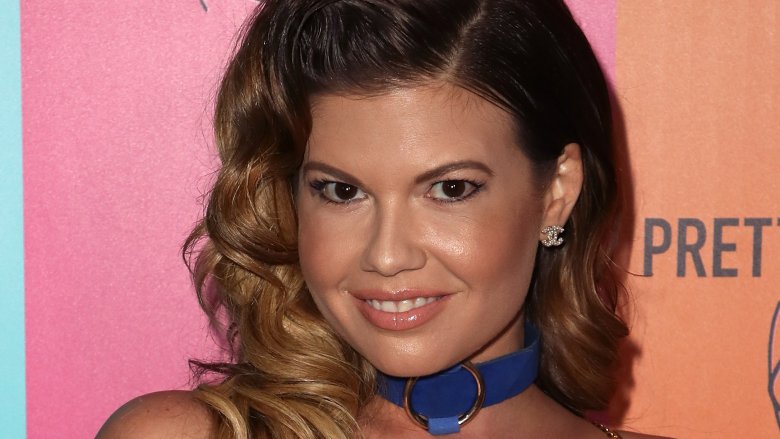 Getty Images
No matter what industry a woman is trying to break into, she will usually face some additional challenges that men just don't have to put up with. As more and more women in Hollywood open up to the press about the discrimination they have dealt with over the years, it has become clearer than ever to the public that regardless of how far women have come, there is still lots of progress to be made.
Chanel has spoken up about the fact that her gender has held her back in the male-dominated world of hip hop. She says that women in hip hop are encouraged to be catty and competitive instead of supportive and cooperative, and she also believes that there seems to be more space for successful male rappers and hip hop artists, while labels only want to promote a select few women. 
When asked if she thought that being a white rapper had affected her success at all, she said that her gender had presented more obstacles. "It's hard being a woman in the hip-hop game, but I'm lucky to have good people around me who have had my back," Chanel told TooFab. "It's actually less about race and more about being a woman."
Working in TV hindered her music career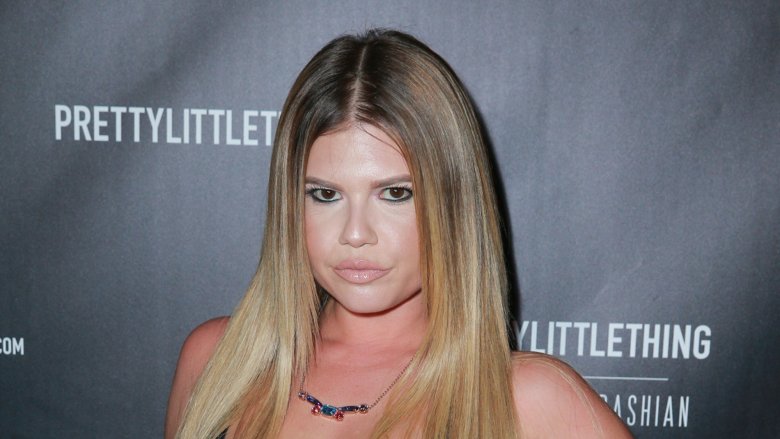 Getty Images
Chanel has confirmed that spending so many years focused on her work in the reality TV sphere has hindered her rap career for several reasons. Obviously, her time commitments with "Fantasy Factory," "Ridiculousness," and "Wild Grinders" took up most of her schedule for several years — at one point, she was juggling all three shows at the same time. Hours and hours each week spent on set or recording voice tracks left little time for her to get in the studio and work on her album.
Chanel also says that her fans will always know her as a reality TV star first and a rapper second. She thinks that people have a hard time believing that she could get up to such silly antics in front of the cameras and still be a talented rapper. "People for some reason can't put two personalities together," she told TooFab. "You know me for my goofy laugh first, so then going and hearing my music as art... I just think a lot of people like to hate on me."
She got into an argument with Charlamagne tha God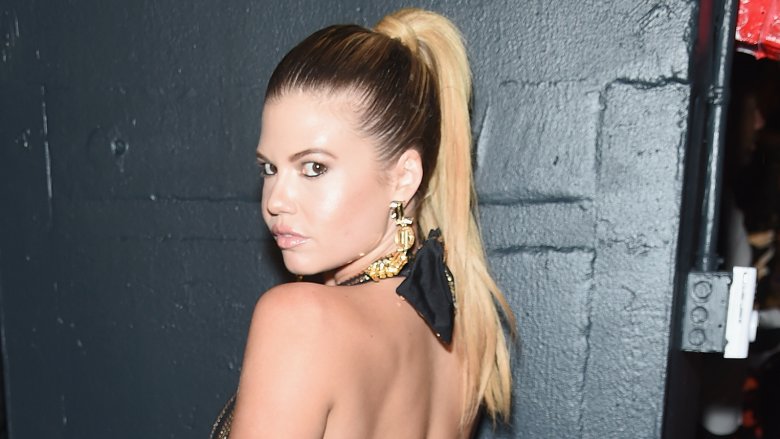 Getty Images
Chanel has gotten herself into a few public altercations with other rappers, which may have tarnished her reputation in some circles. When Charlamagne tha God revealed that he thought she was a "wack rapper" while appearing on "Ridiculousness," Chanel couldn't help but defend herself and fire back with a few choice words of her own. Although she claims that things calmed down within a few minutes, Chanel doesn't regret standing up to Charlamagne, even if it came across as scandalous. "The last thing I was gonna do was let somebody call me a wack rapper and not use that time right there to state the facts and set things straight," Chanel told TooFab.
There were also some rumors flying around about Chanel getting into a spat with Nicki Minaj, who seems like one of the last rappers you would want to feud with. However, Chanel defended both of them by saying that their disagreements were completely blown out of proportion by the media.
MTV didn't promote her as a rapper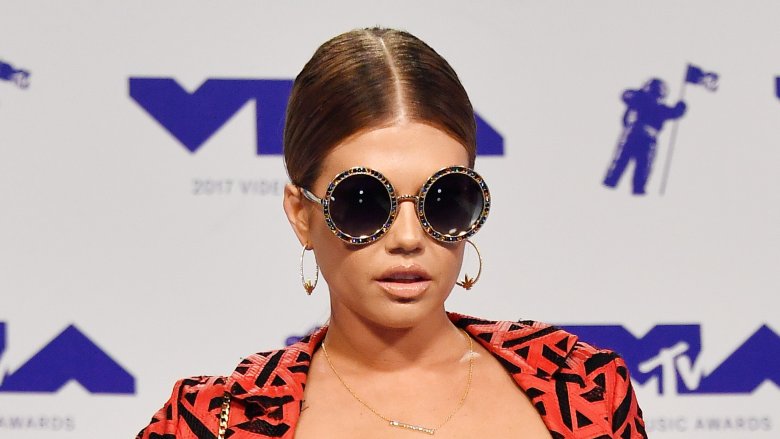 Getty Images
Chanel claims that MTV is partially to blame for her uphill battle to find her footing as a rapper. She had hoped that by signing on to "Fantasy Factory," she would also make some connections that could help further her music career. She was also banking on the network doing more to spotlight her as an up-and-coming rapper, but unfortunately, that wasn't the case. There was no question that they brought her on to crack jokes and make the audience giggle, not to show off her rap skills.
MTV certainly built her up as a reality star, but her rap career was definitely an afterthought for the network. She says that until recently, she never felt truly supported by the network. "I've been on MTV for a long time, and I think they've looked over my music just a drop," Chanel told TV Insider. "It's good to finally be getting that recognition as an artist on the network I've basically called home for ten years."
Her docuseries never aired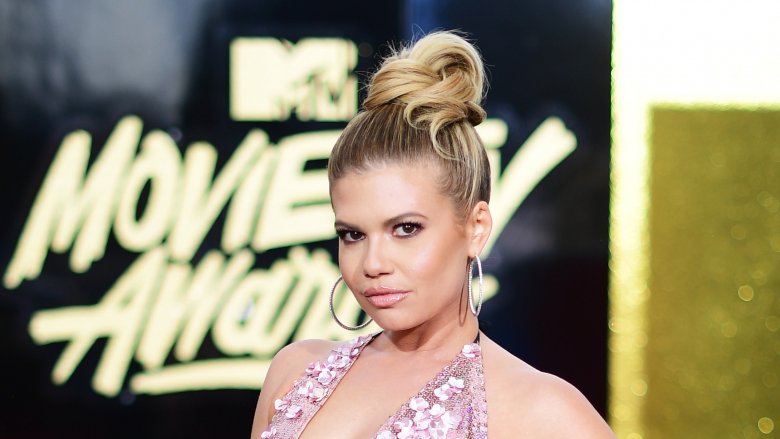 Getty Images
Some future projects that Chanel has promised to bring to the small screen just haven't happened. Chanel revealed that she was working on a docuseries with MTV back in July 2018. "My music career is really hectic, and that is what I'm always doing," Chanel told TV Insider. "So, we're going to have a series about that really soon. I can't say where it's going to be yet, but that's what I'm working on." She said that she wanted her fans to know what she was working on when she wasn't on "Ridiculousness."
However, plenty of time has passed since she first mentioned this series, and so far, there have been no new updates on it. A series like this might have boosted some interest in her life outside the world of reality TV, but as of right now, it is unknown as to whether or not it will actually air.
She was overshadowed by Iggy Azalea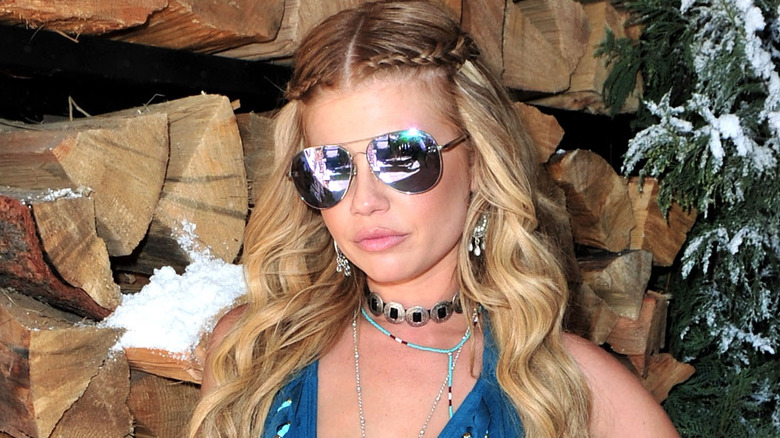 Getty Images
Why has Chanel said that there doesn't seem to be room for lots of talented women in rap and hip hop? Because at one point, her label purposefully sidelined her specifically due to another female rapper with a similar vibe, Iggy Azalea, blowing up just as Chanel was supposed to be recording her debut album. For her, the issue is personal.
Chanel says that she felt like the manufactured competition between her and Iggy meant that she had to wait out Iggy's big moment and just be patient until she got another chance to take the spotlight. At one point, Chanel and her manager even got into a big fight over whether or not being a little more like Iggy would actually help her career. "When I first started rapping, I was, like, 'I'm gonna be, like, the female Eminem,'" Chanel told LA Weekly. "So to see somebody blowing up in my position... it was the hardest."
She got frustrated with her record label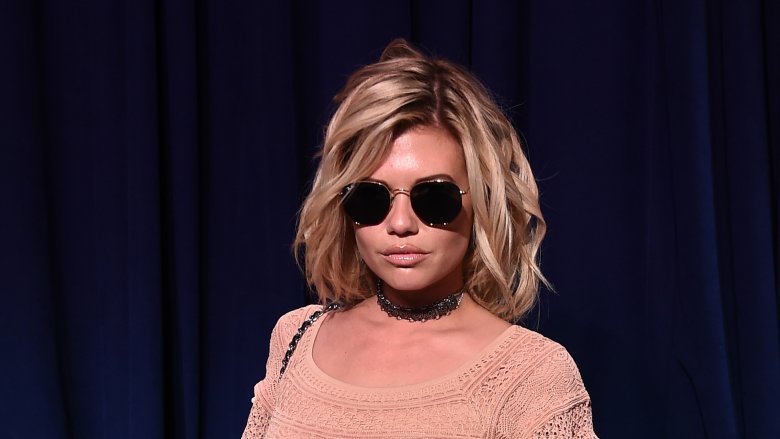 Getty Images
Chanel was originally signed to Lil Wayne's record label Young Money Entertainment in 2012. It was definitely a promising turn of events for Chanel, who was excited that she was about to get the opportunity to work with so many talented artists who were getting tons of radio play and winning countless awards. Initially, it seemed like just getting signed to Young Money would be her ticket to success, but unfortunately, she didn't feel welcomed into the Young Money family.
Chanel says that she was often seated separately from the other Young Money artists at important events, and she never even got ahold of Lil Wayne's phone number. Although Lil Wayne was always complimentary towards her in public, it seemed like Chanel wasn't really feeling the love. In fact, Chanel told LA Weekly that she "felt like the red-headed stepchild of Young Money." But who knows what the future holds? Perhaps Chanel still has the shot at stardom that she always dreamed about.
She appeared on Love & Hip Hop: Hollywood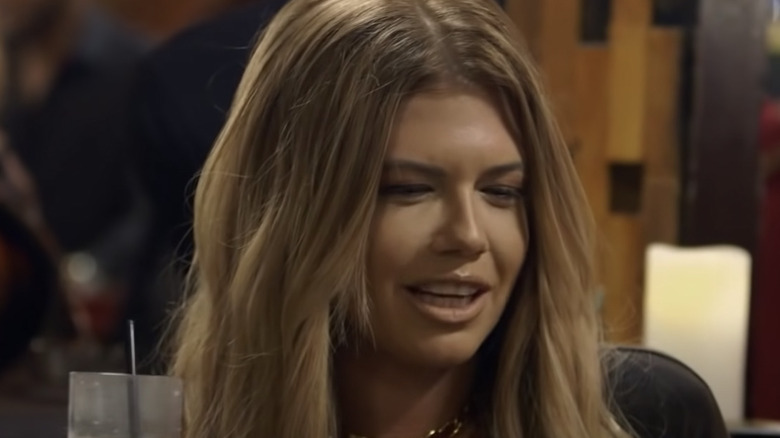 VH1
While Chanel West Coast hasn't been the prolific and dominant rapper she once aspired to be, she made enough of an impression in her musical genre of choice to be featured on a prominent reality show about it. In 2017, Chanel West Coast joined the cast of "Love and Hip Hop: Hollywood" with the VH1 series' fourth season already in progress, alongside musical figures like Ray J, Lil' Fizz, Keyshia Cole, and rapper Solo Lucci, whom she dates on-camera for a spell, inevitably leading to tension with his former partner, Alexis Skyy.
Chanel West Coast co-starred in nine episodes total of "Love and Hip Hop: Hollywood." She's primarily featured in a subplot about her ongoing struggles and frustrations to get her musical career going, and to move out from behind the delegitimizing shadow of breezy MTV fare like "Ridiculousness." The TV personality ultimately only hung around the "Love and Hip Hop" world for one season.
Chanel West Coast announced her pregnancy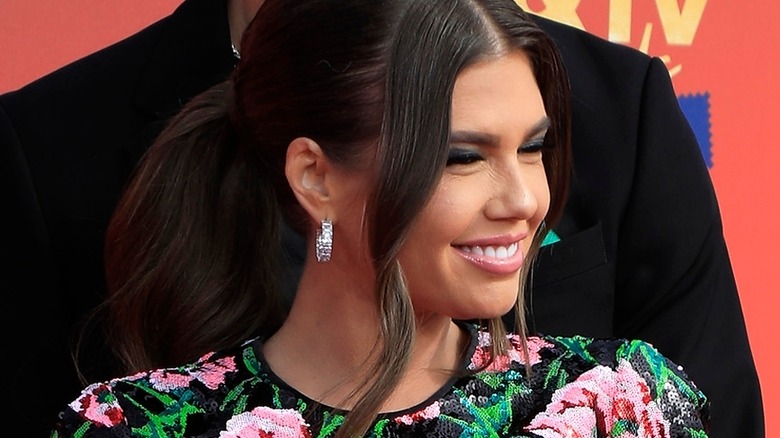 Kathy Hutchins/Shutterstock
Her ascent as a rapper has at times been messy, drawn-out, and arduous. After all, the music industry is not known for being an easy or simple place to succeed. On the bright side, Chanel West Coast's personal life seems to be coming together quite nicely. In 2022, according to People, she publicly revealed she was dating model Dom Fenison. A few months later, in June 2022, Chanel and Fenison arrived at the MTV Movie and TV Awards: Unscripted together, where the rapper used the red carpet to show off her burgeoning baby bump. "I'm really excited for this next journey in my life. It's probably my scariest journey yet, but sometimes the scary roads lead to the best endings," the rapper told E! News.
A few weeks later, on Father's Day 2022, Chanel West Coast announced the big gender reveal moment via slo-mo Instagram video; she and Fenison were expecting a baby girl.