Blue Bloods Officially Canceled By CBS: Season 14 To End Series In 2 Parts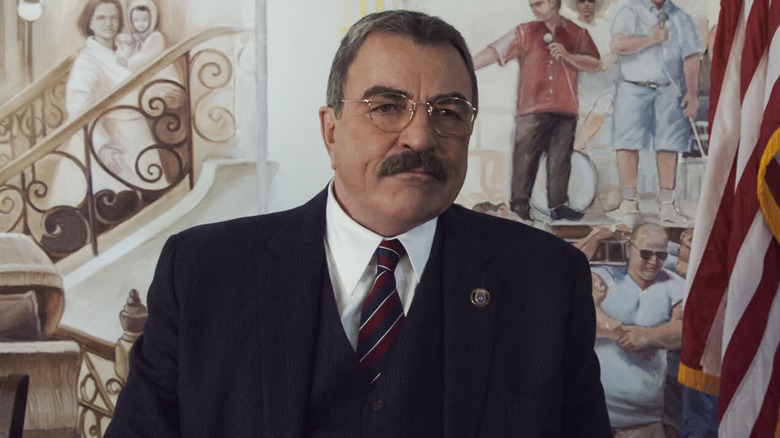 CBS
"Blue Bloods" is coming to an end. 
It's time to say goodbye to the Reagan clan. Deadline says that CBS' "Blue Bloods" will call it curtains after Season 14. The final season will consist of two parts, with the first set to air in February 2024. The first part will consist of 10 episodes. Part two, which will air on CBS in the fall of next year, will wrap up with 8 episodes. With an 18-episode finale, "Blue Bloods" will end its decade-plus run with a truncated final season. 
Created by "Sopranos" veterans Robin Green and Mitchell Burgess, "Blue Bloods" has been a fixture for CBS since it debuted in 2010. Starring Tom Selleck, Bridget Moynahan, and Donnie Wahlberg, the cop show follows the happenings of the Reagan family, who have a deep history of lending their talents to New York law enforcement. A family affair that manages to balance procedural thrills and emotions, the series has been a fan-favorite for many years. 
The series was initially confirmed to return for a fourteenth season, but the dual 2023 Writers Guild of America and SAG-AFTRA strikes left its future uncertain. With Hollywood back to work, CBS is affording the series a final season to wrap things up with grace. "'Blue Bloods' will forever be a beloved part of CBS's legacy. It ruled Friday nights with unprecedented dominance since its premiere and established itself as a pillar of our winning lineup with an exceptionally devoted fan base," a statement released by CBS execs reads. 
Why Blue Bloods is ending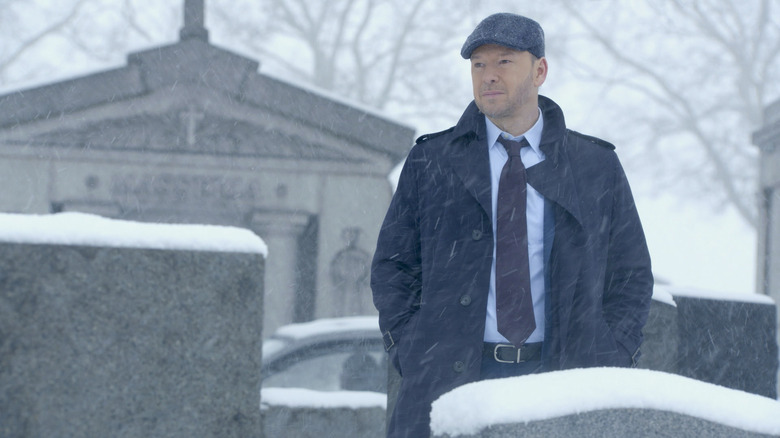 CBS
The cancelation of "Blue Bloods" is no doubt a devastating one for fans who have been following the exploits of the Reagan family since 2010. The series has consistently been a top performer for CBS and has continued to be a success on Paramount+. Though the cop show has always been a popular offering from CBS, the network was interested in cutting costs for Season 14, which is now set to be its final. 
Earlier this year, it was reported that CBS would be interested in Season 14 if significant budget cuts were made. This included salary cuts of reportedly 25% for lead actors and producers. With a tighter budget, the network decided to move forward with the show's fourteenth outing. The decision to make Season 14 the final "Blue Bloods" chapter was something that manifested after the SAG-AFTRA strike wrapped up in early November, according to Deadline's report. CBS is also pulling the plug on "Young Sheldon," its popular "The Big Bang Theory" prequel/spin-off.
While fans may be disappointed that "Blue Bloods" has been forced to throw in the badge, there's something to be said about the series receiving a farewell season, something most shows aren't afforded these days. With the confirmation, series lead Tom Selleck released a statement, saying farewell to both fans and the creative forces behind the CBS series. "Working alongside these incredible actors, writers, producers, directors and crew has been a dream come true and I'm grateful to have been a part of this extraordinary group for over 275 episodes," the actor said. 
"Blue Bloods" returns on February 16.