Why Melisandre is even more important to Game of Thrones than we realized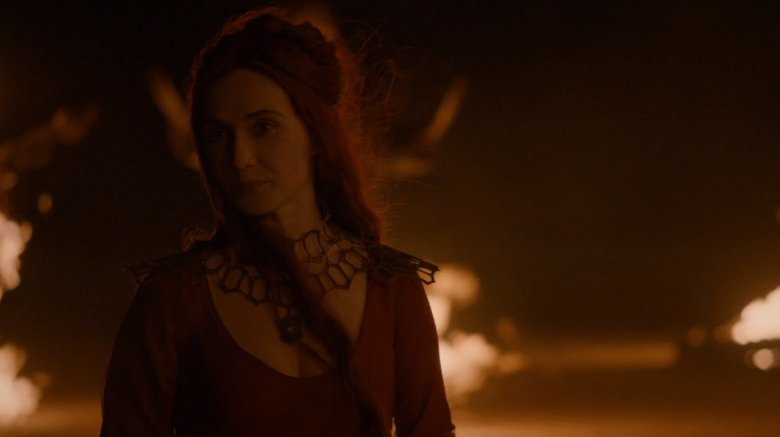 From her introduction as Stannis' resident priestess, witch, and extramarital lover, Melisandre has always been Game of Thrones' most fascinating wild card. Her powers are enormously flexible, ranging from the birthing of semi-sentient smoke golems to the resurrection of multiply-stabbed corpses. Moreover, they are seemingly inexhaustible — she is able to do all that she does while, as we learned in season 6, maintaining a young and beautiful form that flawlessly obscures the reality of her ancient body. She is perhaps one of the most powerful characters in the show's entire cast, and as we enter the final season and all the battles, subterfuge, and magical mayhem that comes with it, she remains a fascinating enigma. 
Could she turn the tide of the battle against an endless winter? Could she put someone on the throne through belief in the Lord of Light alone? Will her apparently endless life truly, as she seems to believe, come to an end in a land so far from her origins? All this and more points to one tantalizing conclusion: Melisandre is one of the important characters in Westeros. We're here to explain why.