Kingsman Prequel Reportedly Casts Kick-Ass Star Aaron Taylor-Johnson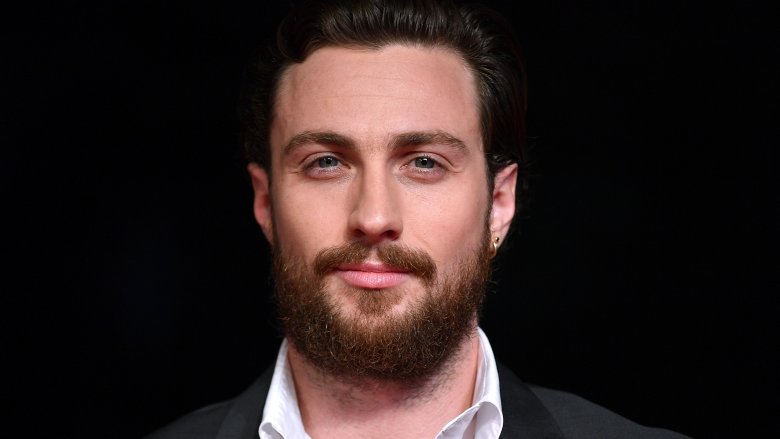 Getty Images
Manners maketh man, and this bright star is about to make the jump into the Kingsman franchise. 
According to Daily Mail entertainment columnist Baz Bamigboye, Kick-Ass actor Aaron Taylor-Johnson has joined the cast of director Matthew Vaughn's forthcoming Kingsman prequel movie. Bamigboye dropped the news via a tweet shared to his account on Thursday, February 7.
Entitled Kingsman: The Great Game, the project will also star Watchmen actor Matthew Goode, Captain America: Civil War star Daniel Brühl, Game of Thrones' Charles Dance, Guardians of the Galaxy and Shazam! actor Djimon Hounsou, Trust star Harris Dickinson, and Orphan Black actress Alison Steadman. 
This sterling slate of stars will team up with two more actors for The Great Game: Quantum of Solace actress Gemma Arterton (known for her role as Bond girl Strawberry Fields) who is set to play a woman known as "the Nanny" in the prequel pic, and Bohemian Rhapsody star Tom Hollander as three different characters — George V, a Russian tsar, and the Kaiser, members of Queen Victoria's family tree (via Collider). The Amazing Spider-Man actor Rhys Ifans will star as well. 
Sadly, none of these fresh faces will get the chance to act alongside Kingsman franchise lead Taron Egerton, who stole hearts and looked oh-so-suave as the chav-turned-spy Gary "Eggsy" Unwin in 2014's Kingsman: The Secret Service and its 2017 sequel Kingsman: The Golden Circle. Egerton told Yahoo! News UK in November of 2018 that he won't appear in the next entry in the action comedy series: "I don't know how hot off the press this is, and I think I'm allowed to say it, but I'm not in the next Kingsman movie. That doesn't mean I won't be in Kingsman ever again. I was with Matthew as little as a few days ago, we're still very much in business together, but his next journey in that world doesn't involve me."
Added Egerton in his chat with the outlet, "[Vaughn's] idea for the new one is incredibly exciting. I'm sad that I won't be on that journey with him but it's not the last you've seen of Eggsy."
Taking Egerton's place at the head of the table is Dickinson, who is slated to lead Kingsman: The Great Game as Conrad. Described as the "young, cocky, and charming son of a British Duke," Dickinson's character is a strapping teen "eager to find a way to serve his country during World War I." Luck has it that the Kingsman organization, a secret intelligence service created by Brits with cash and coolness to spare, could be the answer Conrad is looking for, granting him the opportunity of a lifetime. 
Collider's Steve Weintraub previously dished up the scoop that Kingsman: The Great Game feels more like a "period drama" rather than a spy-thriller like its predecessors, and that the prequel will tell "history of the world through the eyes of Kingsman" as it centers around "the man who would be Kingsman." Sounds like Conrad could end up the crux of the entire Kingsman film franchise. 
Though Kingsman: The Great Game isn't the third installment in the main series and isn't being pushed as Kingsman 3, it is still the third Kingsman movie overall that director Vaughn and studio 20th Century Fox will release. That, combined with its World War I-era setting, means the characters we know and adore from the first two Kingsman flicks won't make an appearance in the prequel. The good news is that Vaughn hasn't abandoned the actual third Kingsman pic: a genuine follow-up to The Golden Circle will serve as "the conclusion of the Harry Hart-Eggsy relationship" and will shoot almost immediately after The Great Game. 
Vaughn tapping Taylor-Johnson and stars like Goode, Brühl, Dance, Arterton, Hollander, and Hounsou keeps on trend with his choices for The Golden Circle. The filmmaker pulled out all the stops in the casting process, selecting Academy Award-winning actors Jeff Bridges, Julianne Moore, and Halle Berry to play Statesman spy service head Champagne "Champ," drug cartel leader Poppy Adams, and Statesman tech specialist Ginger Ale. He also hired A-listers Channing Tatum (who played Statesman agent Tequila) and Pedro Pascal (who took on the role of Eggsy's partner and Tequila's replacement Whiskey) for the sequel, and even managed to get Elton John to make an appearance as himself. 
Taylor-Johnson's casting in Kingsman: The Great Game marks a reunion between him and Vaughn. The duo previously worked together on the 2010 superhero comedy movie Kick-Ass. Vaughn directed the pic, based on Mark Millar and John Romita Jr.'s comic book series originally published through Marvel Comics' Icon imprint, while Taylor-Johnson led as Staten Island teen Dave Lizewski, who dubs himself "Kick-Ass" and fancies himself a crime-fighting hero. Together, Vaughn and Taylor-Johnson might make magic with Kingsman: The Great Game. 
As of now, Kingsman: The Great Game is set to launch in theaters on November 9.