Game Of Thrones: Photo Set Released For Upcoming Final Season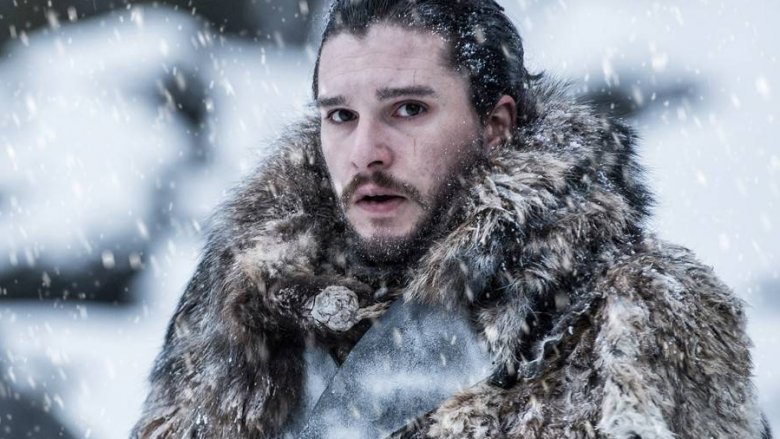 The end is nigh.
In preparation for the impending debut of the eighth and final season of its landmark series Game of Thrones, HBO has released a set of 14 images featuring various members of the cast as they steel themselves for battle against the White Walkers. (via Collider)
While the pics tell us absolutely nothing in terms of what wonders and horrors this last round of GoT will bring, the artfully composed shots serve as a tip of the hat to fans who have watched these characters struggle, grow, and somehow survive the world of Westeros over the course of the series' run. They also give us a feel for the epic scale of the final batch of episodes, which will make up for being fewer in number from previous seasons by extending each entry's runtime to near feature-length.
As opposed to the typical eight-episode season (or seven, in the case of last season), GoT's swan song will only consist of six episodes; each, however, will be at least 90 minutes long. If HBO chairman and CEO Richard Plepler is to be believed, the extra length isn't the only thing the final episodes will have in common with feature films. 
Speaking with Variety last month, Plepler provoked some serious jealousy in the series' fandom by announcing that he had seen rough cuts of each episode, and proclaiming them, well, off the chain. "It's a spectacle. The guys have done six movies. The reaction I had while watching them was, 'I'm watching a movie,'" he said. Speaking of showrunners D.B. Weiss and David Benioff, he added, "They knew the bar was high. They've exceeded the bar. I've watched [each episode] twice without any CGI, and I'm in awe. Everybody's in for an extraordinary treat of storytelling and of magical, magical production."
If that's not enough to get you geeked, check out the stark (no pun intended) images released by HBO today. Featured are Jon Snow (Kit Harington), Daenerys Targaryen (Emilia Clarke), Sansa Stark (Sophie Turner), Cersei Lannister (Lena Headey), Tyrion Lannister (Peter Dinklage), Arya Stark (Maisie Williams), Samwell Tarly (John Bradley), Jaime Lannister (Nikolaj Coster-Waldau), Varys (Conleth Hill), Bran Stark (Isaac Hempstead Wright), Davos Seaworth (Liam Cunningham), and Brienne of Tarth (Gwendoline Christie).
You'll notice the distinct lack of anything that could be considered a spoiler for the final season's storyline, and the brief, recently released teaser trailer didn't give us a heck of a lot to go on, either. What few details the series' stars and behind-the-camera talent have offered up likewise serve only to tantalize us further. Speaking with Entertainment Weekly, executive producer Bryan Cogman said, "It's about all of these disparate characters coming together to face a common enemy, dealing with their own past, and defining the person they want to be in the face of certain death. It's an incredibly emotional, haunting, bittersweet final season, and I think it honors very much what [creator] George [R.R. Martin] set out to do — which is flipping this kind of story on its head."
For her part, Christie offered an assessment that won't surprise anybody who count themselves among the show's fans. "You're going to need therapy," the actress deadpanned in an E! News interview. "I think just the show ending is going to send all of the world into professional help." 
Seems about right. We'll finally get to lay eyes on the beginning of the end of the greatest television fantasy series of all time when Game of Thrones season 8 premieres on April 14 on HBO; on the meantime, check out the fresh batch of images below.