The Mandalorian: Jon Favreau Teases R5-D4 Droid For The Series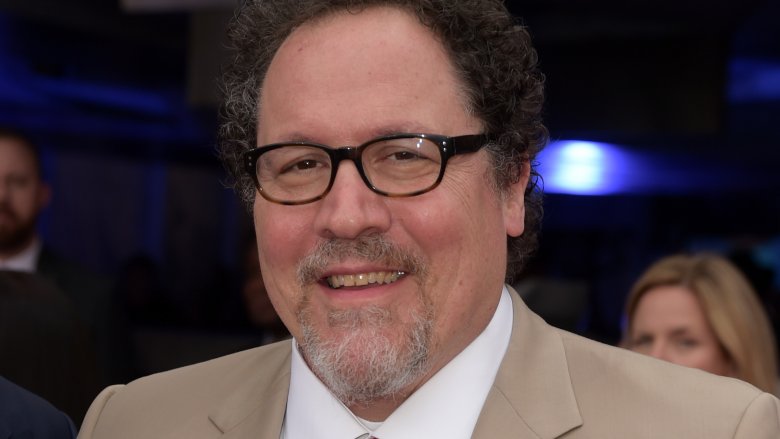 Getty Images
Is this the droid you were looking for?
The Mandalorian series writer and executive producer Jon Favreau shared a most interesting photo to his Instagram account on Monday evening: one of a classic R5-D4 Star Wars droid. 
In Favreau's photo, R5-D4 looks in relatively rough shape — with its paint faded, a few bumps and dents scattered along its exterior, and several burn marks and rust stains speckled in a few places. Leaving the caption blank, Favreau offered no explicit explanation as to the snap's significance. But given his status as the shepherd of the forthcoming live-action Star Wars show and the fact that he previously teased The Empire Strikes Back droid bounty hunter IG-88 for The Mandalorian, it seems evident that Favreau is teasing that R5-D4 will play a part in the series one way or another. 
For those unfamiliar with R5-D4 and those who need a quick refresher, the red-and-white-striped astromech droid first appeared in 1977's A New Hope. Luke Skywalker (Mark Hamill) and his uncle, Owen Lars (Phil Brown), purchased R5-D4 (also known as "Red") from a pack of Jawas just before the Battle of Yavin. But right before Lars handed over his hard-earned money to take ownership of R5-D4, the droid malfunctioned almost immediately — and on purpose. With a broken motivator, R5-D4 was of no use to Lars or Luke. Thus, the Jawas sold the pair R2-D2 instead, and the rest is galaxy-altering history. 
Whether R5-D4 will make a small cameo appearance in The Mandalorian or Favreau is altering part of the Star Wars lore to bring the malfunctioning droid back from the brink, undoing his shorting-out on Tatooine, we can't say for certain. Star Wars Celebration is just a few months away, set to take place in Chicago from April 11 to April 15, so perhaps Favreau and co. will make some official announcement about The Mandalorian and its many droids during that weekend. 
Set after the fall of the Empire and ahead of the First Order's emergence, The Mandalorian centers around "a lone gunfighter in the outer reaches of the galaxy far from the authority of the New Republic." The series stars Pedro Pascal, Gina Carano, Nick Nolte, Giancarlo Esposito, Carl Weathers, Emily Swallow, Omid Abtahi, and Werner Herzog — all in roles that haven't been named as of this writing. Fingers crossed we'll also learn more about the cast of characters during Star Wars Celebration. 
The Mandalorian is slated to premiere on Disney's direct-to-consumer streaming platform, Disney+, this fall.