Lakeith Stanfield In Talks For Jordan Peele's Candyman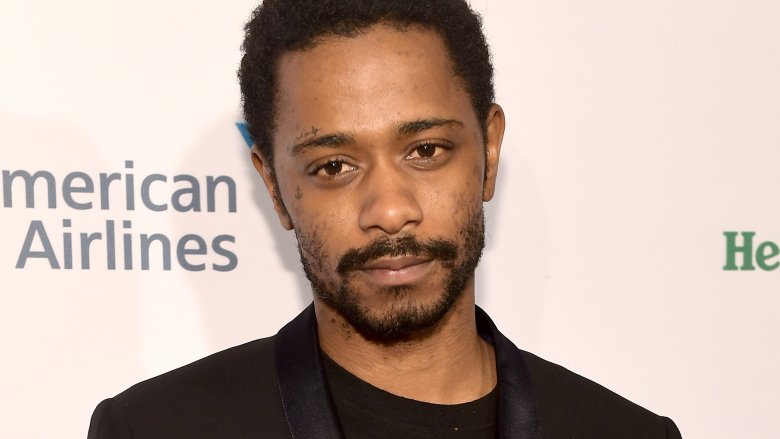 Getty Images
Sorry to bother you, but we have exciting news about what could be this Sorry to Bother You actor's next project. 
Per an exclusive report by SuperBroMovies, Lakeith Stanfield is in early talks to star in Jordan Peele's forthcoming reboot of Candyman, the 1992 horror movie that told of the titular urban legend, the ghost of the son of a slave who was killed in the late 1700s. 
The outlet indicated that Peele, who is co-writing the Candyman reboot script with director Nia DaCosta of Little Woods notoriety, is eyeing Stanfield to step into the lead role — a young man named Anthony. Described as "a socially pronounced artist in Chicago who researches the urban legend of Candyman," Anthony begins an investigation into the killer, trying to track down his "last known whereabouts." His curiosity leads to violence, when strange murderers begin happening all throughout Chicago. 
As for who Stanfield might share the screen with for the Candyman reboot, original film actor Tony Todd recently expressed interest in starring in the new movie — no matter the role.
"I want to be a part of the project one way or the other. Of course, I'd want to be a part of it. I helped create this character ... I know the character inside and out," Todd told Bloody Disgusting in December 2018, adding that he hasn't yet spoken to Peele about the reboot. "They're not going to shoot until deep this year so contracts are weird. You don't want to get into contracts too soon because then you're locked in."
Todd continued, stating that he has complete confidence in Peele's vision for Candyman: "I know that it's in good hands with Jordan Peele. I love his new trailer for Us and I know he loves the character and he respects the legacy. No matter what my personal involvement is, the fact that it's getting done again will just bring new attention to the original source material. So it's a win-win for everybody and a win-win for horror fans."
Should Stanfield step up to portray Anthony in the Candyman reboot, he will serve as the modern answer to Helen Lyle, the central protagonist of the original Candyman, played by Virginia Madsen. It's interesting that the new Candyman film is gender-bending its main character from female to male, considering most gender-flips are the exact opposite — like the female-centric Ghostbusters reboot from 2016, or The Hustle, the impending refresh of Dirty Rotten Scoundrels starring Anne Hathaway and Rebel Wilson. Peele isn't one to stick to the status quo, as his Get Out proved and his newest feature Us aims to reiterate, so placing a male protagonist at the front of the new Candyman not only makes sense considering who is behind the decision but also could aid in further exploring racial and social themes that the original film touched on. As Peele once said of the Candyman reboot, "The original was a landmark film for black representation in the horror genre. Alongside Night of the Living Dead, Candyman was a major inspiration for me as filmmaker — and to have a bold new talent like Nia at the helm of this project is truly exciting. We are honored to bring the next chapter in the Candyman canon to life."
If Stanfield does officially board Candyman, it will mark his second collaboration with Peele. Stanfield previously teamed with Peele for the innovative filmmaker's directorial debut, Get Out, playing Andre Hayworth/Logan King in the Academy Award-winning social thriller. Given how successful Get Out was and how dazzling Stanfield has been in his own projects, especially last year's Sorry to Bother You, Peele and Stanfield coming together for Candyman seems pretty perfect. 
Billed as a "spiritual sequel," the Candyman reboot is set for release on June 12, 2020.