Detective Pikachu Sequel Already In Development With 22 Jump Street Writer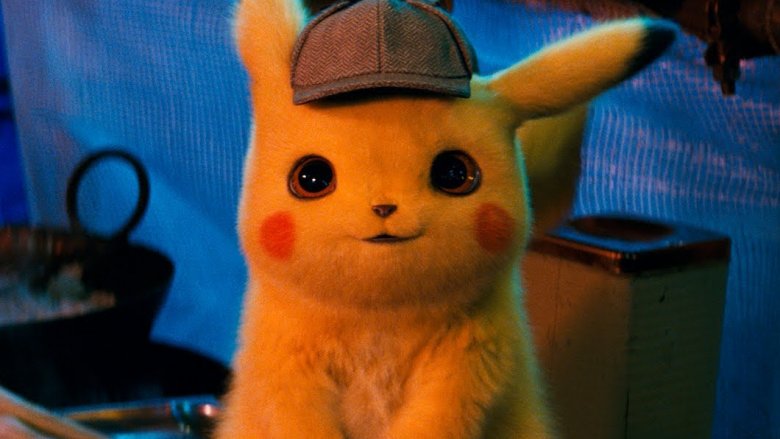 Detective Pikachu: So good, it scored a sequel three and a half months out from its theatrical premiere. 
The Hollywood Reporter recently broke the news that Legendary has handed everyone's favorite electro-charged Pokémon another case to crack, green-lighting a sequel to Detective Pikachu. The studio tapped 22 Jump Street scribe Oren Uziel to write the script for the in-the-works follow-up. 
That Legendary has already ordered a second Detective Pikachu movie indicates extreme belief in the not-yet-released original, which features the voice of Ryan Reynolds as the titular Pokémon-slash-investigator. Directed by Goosebumps helmer Rob Letterman, Detective Pikachu follows the scrappy, super-smart, self-styled detective Pikachu as he teams up with former Pokémon trainer Tim Goodman (played by Justice Smith) on a mission to find Tim's missing father, the famous Ryme City detective Harry Goodman (portrayed by Paul Kitson). Legendary and Warner Bros. will unveil Detective Pikachu, which also stars Kathryn Newton as reporter Lucy Stevens and Ken Watanabe as Ryme City police lieutenant Detective Yoshia, to the masses on May 10. 
As of now, Legendary hasn't indicated whether Letterman will again step into the director's seat for the Detective Pikachu sequel, and hasn't commented on whether Reynolds will return to voice Pikachu or whether Smith, Kitson, Newton, or Watanabe will play a part in the second film's story. We can't find fault with the studio in that regard, though. Detective Pikachu isn't out yet, and revealing any plot and character details about the follow-up could spoil the events of the first film almost entirely. Legendary might be confident in Detective Pikachu and excited about getting a sequel off the ground and into the pipeline, but the studio's executives aren't naive enough to start blabbering about the next chapter in what's shaping up to be a full-on franchise. 
What we can assume about the Detective Pikachu sequel is that it will, like the first, blend together live-action footage with CGI animation, take place in or around Rime City, and feature some incredibly (and somewhat eerily) realistic-looking Pokémon that may or may not haunt your dreams. 
Uziel seems a great fit for the Detective Pikachu sequel, given his past credits on 22 Jump Street and The Cloverfield Paradox as well as his experience in adapting video games for film. He recently co-wrote with Patrick Casey (Golan the Insatiable) and Josh Miller (12 Deadly Days, Bad Samaritans) the script for Paramount Pictures' Sonic the Hedgehog, a live-action-mixed-with-CGI take on Sega's popular game franchise led by the zippy little hedgehog for which the property is named. That film, directed by Gopher Broke filmmaker Jeff Fowler and featuring Parks and Recreation alum Ben Schwartz as Sonic, is due out on November 8 — meaning audiences will first witness what Detective Pikachu has to offer in May, then get a taste of what Uziel is capable of doing with a story later this year. 
In the meantime, we can start predicting potential names for the upcoming Detective Pikachu movie – Detective Pika-Two, Detective Pikachu: He's Detective Raichu Now, or Detective Pikachu: We Didn't Catch 'Em All, So We Had to Try Again – and counting down the days until the original debuts on May 10.