Star Trek Actor William Morgan Sheppard Dies At 86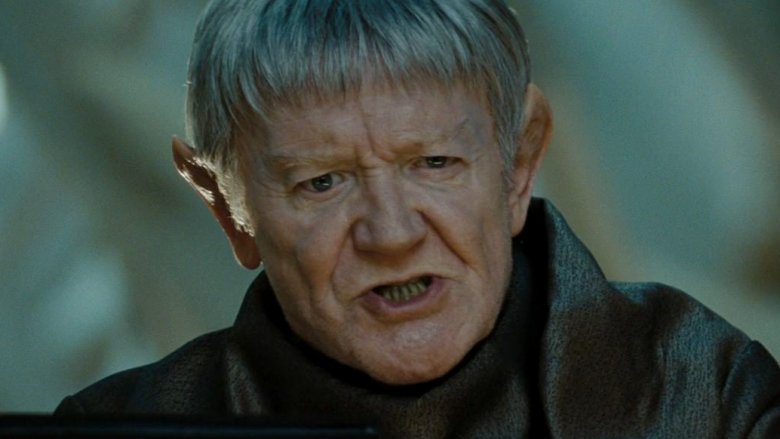 William Morgan Sheppard, the actor known for portraying various different characters in the Star Trek universe, has died. Deadline confirms that Sheppard passed away on Sunday, January 6 at the age of 86. 
Sheppard's son, Supernatural and Battlestar Galactica actor Mark Sheppard, announced the sad news on Instagram. 
"We went to spend some time with my father today," wrote Mark in the caption of a photo of Sheppard resting in a hospital bed. "Though he couldn't speak, we held hands, he laughed and was so happy to see us. We left and came home. A good day. He was rushed to hospital and passed at 6:30pm, my mother by his side. I am so grateful that he didn't have to suffer any longer. Thank you for all your kind thoughts, love and prayers."
Born in London in August 1932, Sheppard started his career in acting in the theater. He graduated from the prestigious Royal Academy of Dramatic Art in London in 1958, and then spent the next 12 years as an Associate Artist with the Royal Shakespeare Company. 
In 1966, during his Royal Shakespeare Company tenure, Sheppard graced the Broadway stage in the play The Persecution and Assassination of Jean-Paul Marat as Performed by the Inmates of the Asylum of Charenton Under the Direction of the Marquis de Sade (more commonly known as Marat/Sade). He again appeared on Broadway in the 1975 production of Sherlock Holmes. For his work in the 1995 take on The Homecoming, Sheppard earned a Los Angeles Drama Critics Circle Award. 
On the silver and small screens, Sheppard popped up across several Star Trek properties. He played Dr. Ira Graves on season 2, episode 6 of Star Trek: The Next Generation in 1989, and portrayed Qatai on season 5, episode 14 of Star Trek: Voyager in 1999. Additionally, Sheppard played a Klingon gulag warden in the 1991 feature film Star Trek VI: The Undiscovered Country, then took a turn as a Vulcan science minister in J.J. Abrams' 2009 Star Trek reboot. (He sadly went uncredited for the latter role.)
Sheppard's other film and television credits include Doctor Who, Transformers, Days of Our Lives, Dexter, Over Her Dead Body, Shogun, It's Always Sunny in Philadelphia, Criminal Minds, Alias, Charmed, Star Wars: Force Commander, Mad Men, Gilmore Girls, MacGyver, and The Prestige. He's also known for playing Blank Reg on Max Headroom and Isaac Trimble in Gettysburg and Gods and Generals. 
In addition to appearing on screen, Sheppard also had a great deal of experience in voice-acting. He lent his pipes to Erik Hellstrom in Atlantis: Milo's Return, Lawrence Limburger on Biker Mice from Mars, several characters on Gargoyles, and The Keeper on Legend of the Seeker, among others. Sheppard's voice can also be heard in several video games, including Zork Nemesis, Escape from Monkey Island, The Conduit, Civilization V, and titles in the Medal of Honor series.
Sheppard's survivors include his wife, son, and three grandchildren. 
Our thoughts are with Sheppard's loved ones during this time of mourning.