Curb Your Enthusiasm Actor Bob Einstein Dies At 76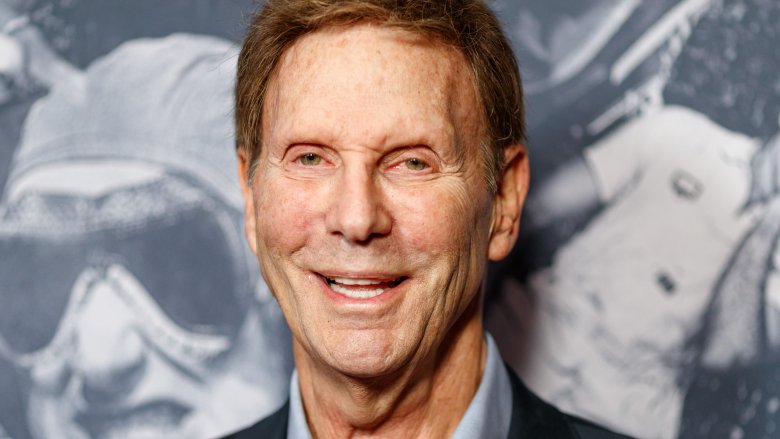 Getty Images
Bob Einstein, the Emmy Award-winning actor and writer known for his recurring role as Marty Funkhouser on Curb Your Enthusiasm and for creating the hilarious satirical stuntman character Super Dave Osborne, has died, Deadline confirms. He passed on Wednesday, January 3, 2019 after battling cancer. He was 76 years old. 
Einstein's brother, comedian-actor Albert Brooks, announced his death in a statement on Twitter. "R.I.P. My dear brother Bob Einstein. A great brother, father and husband. A brilliantly funny man. You will be missed forever," Brooks wrote. 
Added Einstein's Curb Your Enthusiasm co-star Richard Lewis, who portrayed a somewhat dramatized version of himself on the show, in his own tweet, "His long career is hard to match. His role on #curbyourenthusiasm was excruciatingly brilliant! Our cast and crew will be devastated. He was so loved. He told me how much he loved LD [Larry David, Curb Your Enthusiasm creator] and Curb. RIP buddy."
Cheryl Hines, who also stars on Curb, honored Einstein on social media as well. "We lost a friend today," she tweeted, adding a heart emoji. "Thanks for all of the laughs on Curb Your Enthusiasm. Our love to Bob's family. #BobEinstein #SuperDave. The comedy world will miss you."
Erin Einstein Dale, Einstein's daughter, remembered her father fondly. She told Rolling Stone in the wake of his passing, "He loved his family and making people laugh more than anything in the world."
Before he made a splash in the entertainment industry as an actor, Einstein began a career in writing. Penning jokes and jabs for The Smothers Brothers Comedy Hour, the writing team for which also included Steve Martin, Einstein took home an Emmy Award. He also earned Emmy nominations for his writing work on The Sonny and Cher Comedy Hour in 1972 and the Dick Van Dyke-starrer Van Dyke and Company in 1974. Einstein picked up another golden statue, this time as a producer, for his contributions to Van Dyke and Company in 1977. In addition to working behind the scenes on the three series, Einstein got into front of the camera as well.
Einstein also offered his writing talents to shows like Joey & Dad and Lola!, The Ken Berry "Wow" Show, The Sonny Comedy Revue, and The Hudson Brothers Razzle Dazzle Show. 
The same year he scooped up his Sonny and Cher Emmy nod, Einstein debuted his Super Dave Osborne character. Throughout the decades, Super Dave has popped up across all sorts of series — including Bizarre, Super Dave, and Super Dave's SpikeTacular. 
Most recognizable for his work on Curb and Arrested Development, Einstein also holds acting credits on shows like Anger Management, Norm, and Roseanne and in films like Another Nice Mess, Modern Romance, and Ocean's Thirteen. His status as a comedy icon saw him make various appearances on late-night talk shows including The Steve Allen Show, Hollywood Squares, Late Night with David Letterman, Jimmy Kimmel Live!, and The Tonight Show with three different hosts — Conan O'Brien, Jay Leno, and Johnny Carson. Einstein has also popped up on Jerry Seinfeld's Comedians in Cars Getting Coffee twice, making him the only guest to ever make a repeat appearance on the show.
Einstein's survivors include his brother and daughter, wife Roberta, son-in-law Andrew Dale, grandchildren Ethan and Zoe, and older brother Cliff. Those wishing to honor Einstein's memory can make donations to the Leukemia Lymphoma Society, per the family's request. 
Our thoughts are with Einstein's loved ones during this difficult time of mourning.