Gotham Season 5 Will Feature 'Various Things The Fans Want To See'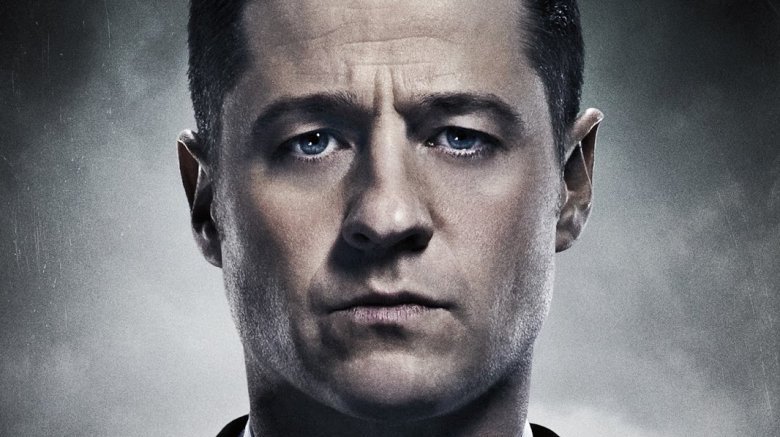 It's go big or go home for the fifth and final season of Gotham, and the series is choosing the former. 
During a visit to the set of the DC Comics-based crime drama, Screen Rant's Zak Wojnar got some inside information on what's ahead for Gotham. Lead actor Ben McKenzie, who portrays a young Jim Gordon in his years as a Gotham City Police Department detective-turned-captain, revealed that Gotham season 5 will feature moments fans have been dying to see play out. 
"A lot of the questions that we get asked at Comic Con are, like, 'When are you going to do this, when are you going to do that?' Well, right damn now, we're going to do them, because we don't have any more time. John Stevens and the writers have created a pretty great template for No Man's Land, in which all hell breaks loose, but also a plan throughout the 10 episodes (later expanded to 12) to sprinkle in various things the fans want to see," shared McKenzie, who directs the ninth episode of the upcoming season. 
But fear not, Gotham fans. The series isn't going to shoehorn plot points into the story. McKenzie assured that the Gotham team took the time and care to decide the best method of including the long-awaited moments, finally crafting a strategy that implements them "in a way that pays off — in a way that doesn't just feel like lip service." 
So, what kind of highly anticipated sequences might Gotham season 5 deliver unto its fans? Beyond the potential arrival of Batman, which Gotham has been building up to since the very beginning of the series, in his full winged glory, fans should prepare to witness intense face-offs between characters who have long been at odds as well as unexpected team-ups between those who would never normally work together. 
As Oswald Cobblepot actor Robin Lord Taylor divulged, "Old grudges between characters are coming to a head, alliances are being made between people that would have never happened before, but are forced out of necessity. We're in a place, now that Gotham is cut off, where everyone is scrambling. Everyone's on the razor's edge. It's leaning into the heightened drama. It feels like you're reading a comic book and it's leaping off the page. No holds barred. It's exhilarating."
Like all television shows, Gotham has had its fair share of forced plot-lines — like that time Alfred (Sean Pertwee) smashed a computer containing important research materials as a means to fabricate rigidity with Bruce Wayne (David Mazouz) — and has left plenty of storylines flapping about in the wind like a torn and tattered flag. Hell, the series has gained a pretty rough reputation over the years for bobbing and weaving through its narrative, which has resulted in Gotham being filled with more plot holes than potholes along a poorly paved road in rural Kentucky. To hear that the show is taking a steady, carefully thought-out approach to its final season — one that will perfectly cap off with its 100th episode — is downright delightful. To hear that Gotham will treat its fans too is even better. 
Gotham season 5 is set to premiere on Fox on Thursday, January 3.