How the Celestials could play a part in Endgame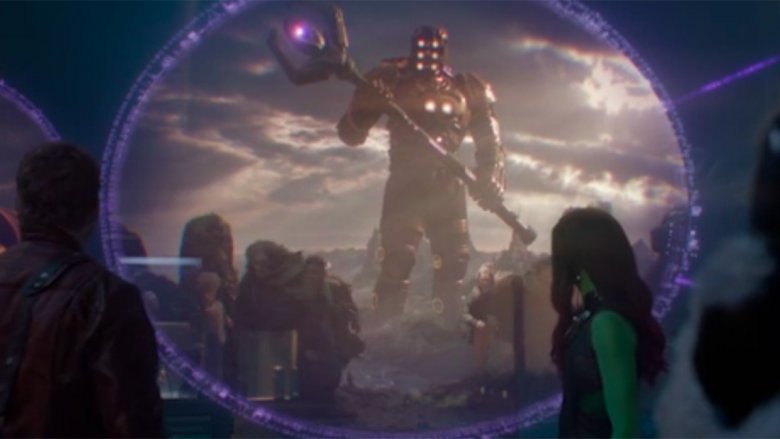 The Marvel Cinematic Universe has been operating on a truly cosmic scale for a while now. Guardians of the Galaxy took place almost entirely in space and introduced moviegoers to star-faring adventurers, the Nova Corps, and the Collector. But the groundwork was laid even before that with the introduction of Thanos and an invasion of the Chitauri all the way back in the very first Avengers movie. In Infinity War, though, all of that cosmic action came home, as Thanos finally came to Earth and, with a single snap of his fingers, killed half of the sentient life in the universe.
The effects of the Mad Titan's universal genocide were immediate, but they also set the stage for Avengers: Endgame. When the heroes of the MCU return to action in 2019, they may need to turn to a cosmic force of their own to help defeat Thanos once and for all, and if they do, there are few that could be as potent as the Celestials. We've got some theories on how these towering space gods might play a part in Endgame — and how they've already been introduced to the MCU, even if you didn't notice.