Gears Of War Movie Scores xXx: Return Of Xander Cage Scribe As Its Writer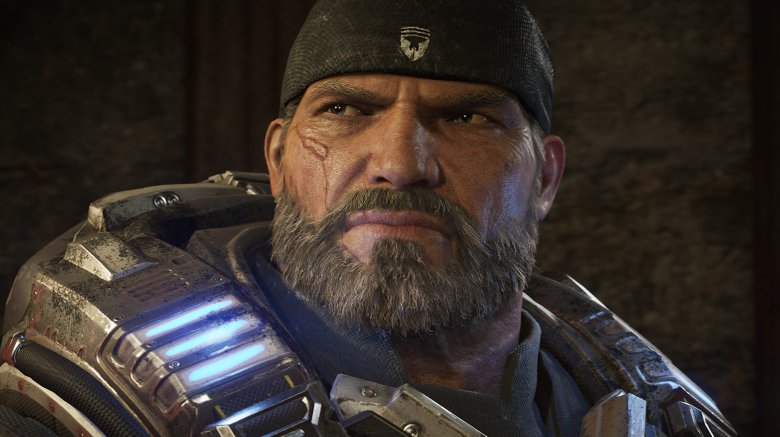 The gears are turning at Universal Pictures. 
In an exclusive report published on Wednesday, November 28, TheWrap dropped the news that Universal has selected screenwriter F. Scott Frazier to pen the script for its upcoming movie Gears of War, the silver-screen adaptation of Epic Games, The Coalition, and Microsoft Studios' third-person shooter video game franchise of the same name.
Frazier, known for writing the Vin Diesel-starring action bonanza xXx: Return of Xander Cage and the Nicholas Hoult-Felicity Jones two-hander Collide, steps into the project over a year after Universal tapped Shaft and Hawaii Five-0 writer Shane Salerno to draft the screenplay. At that time, in May 2017, Microsoft subsidiary The Coalition boss and Gears of War co-creator Rod Fergusson indicated that the film "would not be based on any particular game but instead be a new story set in the universe" — that universe being Sera, an Earth-like planet that suffers an intense, long-running conflict that threatens to wipe out humanity entirely. 
The Gears of War film is currently without a director – Live Free or Die Hard and Total Recall filmmaker Len Wiseman was attached to direct way back in 2007, when New Line Cinema was handling the project, and no one else has boarded since Universal optioned the film rights in 2016 — but has Scott Stuber (Ted, Identity Thief) on board as executive producer and Dylan Clark (Planet of the Apes, Oblivion) set as producer. Fergusson will also produce the pic, likely ensuring that the translation from game to movie is as smooth and stellar as possible. 
It's unclear what kind of story Frazier will whip up for Gears of War given how shallow the well of information regarding the script is, but we feel confident in surmising that his narrative will follow the same structure as the game series — centering on a former prisoner of war who heads up a charge against humankind's enemies, the subterranean reptilian creatures collectively known as the Locust Horde. 
Universal hiring Frazier to write Gears of War is a sign that the project is moving ahead in the right direction — a welcome bit of news considering how many times the film has been tossed around between studios and scribes. Prior to Frazier boarding and Salerno joining Gears of War to write the screenplay, New Line Cinema originally had Stuart Beattie lined up to pen the script with Marty Bowen and Wyck Godfrey. That was in 2007 — and in 2008, after Wiseman had formally signed on as director, New Line brought Chris Morgan into the mix to rewrite parts of the Beattie-Bowen-Godfrey script, which was reportedly a prequel to the first Games of War game. Plans fell apart by April 2010 but looked better by April 2013 when Beattie was reaffirmed as the film's writer and Stuber was announced as its producer. Things then went quiet until Universal swooped in and saved the project in October 2016. 
Making films based on video movies isn't easy — the finished products have been so often terrible that people have started believing in the video game movie curse – but hopefully Frazier can craft a script Universal is pleased with, and the studio can thereafter get to work on finding the perfect someone to helm Gears of War.