Gears Of War Movie Back In The Works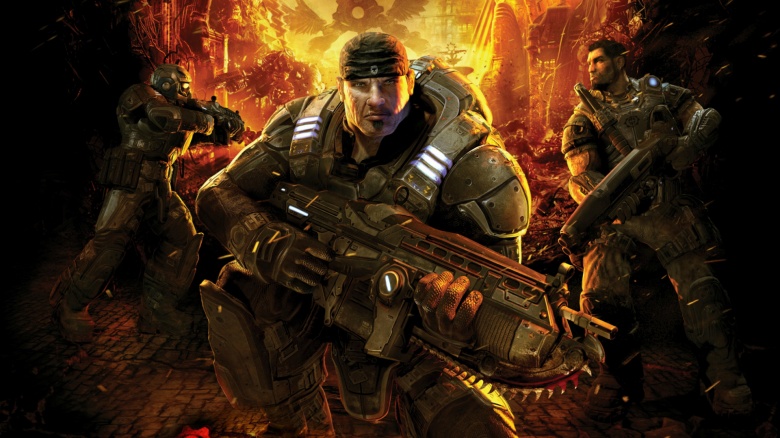 Microsoft Studios
Back in 2007, shortly after the release of the original Gears of War video game, New Line announced it was developing a movie based on the popular third-person shooter. Nearly a decade later, now that Microsoft owns the franchise, there's a new film adaptation set for development.
The Coalition studio head Rod Fergusson made the announcement during a livestream to celebrate the upcoming release of Gears of War 4, according to Variety. Universal will distribute the movie, which is reportedly in pre-production.
The Gears of War video game series follows Coalition soldier Marcus Fenix as he battles subterranean reptilian hominids that have taken over the Earth-like planet of Sera.
While Fergusson didn't reveal a director, cast, or any plot details, he did say Scott Stuber (Battleship) and Dylan Clark (Dawn of the Planet of the Apes) of Bluegrass Films are attached as producers. He also said the movie probably won't be "100 percent faithful to the game canon" because it's a "different medium with a different audience."
Universal is responsible for the live-action adaptation of Warcraft, a flick that Rotten Tomatoes calls "sluggish and derivative." Still, the movie shattered box office records abroad.