Zombieland Sequel Casts Zoey Deutch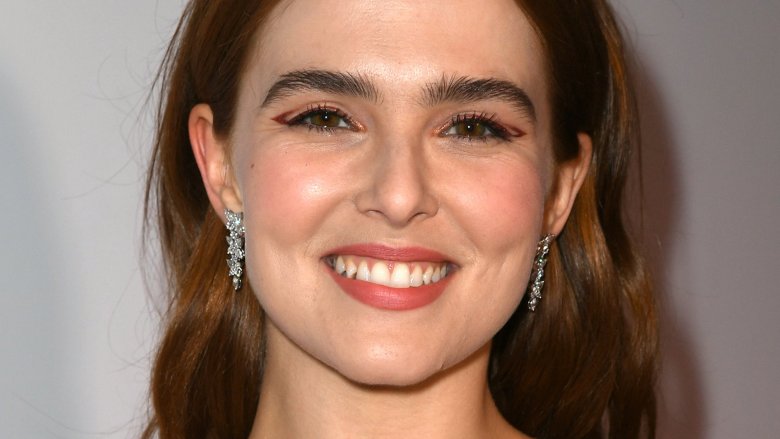 Getty Images
Zoey Deutch is joining the post-apocalypse. 
As reported by Variety, the Set It Up actress has been cast in the upcoming Zombieland sequel, which brings back director Ruben Fleischer and the original character roster. For the sequel, formally titled Zombieland Too, Deutch will share the screen with Jesse Eisenberg, Woody Harrelson, Emma Stone, and Abigail Breslin, who reprise their respective roles as Columbus, Tallahassee, Wichita, and Little Rock from the original film. 
Sony Pictures hasn't yet revealed any details on Deutch's character, but taking into account what we already know about Zombieland Too, we can make some loose predictions on the role she'll take on. 
Like the original, the sequel takes place in an alternate U.S. in the time after the zombie apocalypse turned most of humanity into flesh-eating creatures. This time around, however, Columbus, Tallahassee, and Wichita will find themselves battling against upgraded, evolved zombies as they travel across the country to save Little Rock following the events of the first Zombieland film. Along the way, the trio meet — and face off with –human survivors. 
While it's not impossible that Deutch could play a zombie in the second Zombieland movie, it's pretty unlikely. After all, she is a well-known actress who has gained traction and attention in Hollywood in recent years with her roles in Dirty Grandpa, Everybody Wants Some!!, Before I Fall, The Disaster Artist, The Year of Spectacular Men, and the adored Netflix original rom-com Set It Up. As interesting as it would be to see Deutch sporting zombie makeup and grumbling all of her lines in Zombieland Too, it would be a waste of her talent and on-screen presence. 
That said, it seems far more plausible that Deutch will portray one of the human survivors that Columbus, Tallahassee, and Wichita encounter during their cross-country expedition. Maybe she'll play a character called Reno, a bold and brash party girl from Nevada. Or perhaps she'll be a wholesome 20-something gal from Utah, named Logan or Sandy or heck, even Holladay or Bountiful. With so many cities that can double as human names, and so many states from which a person can originate, the possibilities are endless when it comes to the character Deutch might bring to life in Zombieland Too. 
We could sit here speculating about the specifics of Deutch's involvement in the Zombieland sequel, but our time might be better spent counting down the days until the film hits theaters on October 11, 2019.