Doctor Who To Skip Christmas Special, Will Air New Year's Day Episode Instead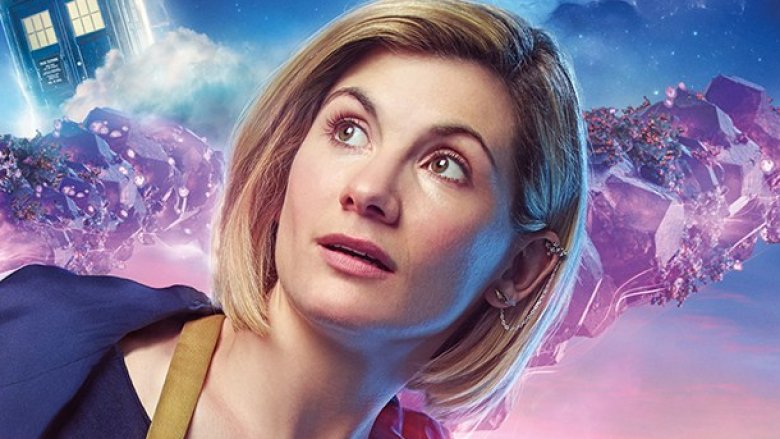 Don't leave any milk and cookies out – Doctor Who is skipping Christmas this year. 
The BBC announced on Wednesday, November 14 that Doctor Who won't air a Christmas special in December, and will instead premiere a New Year's Day episode — appropriately referred to as the "Who Year's Day" television event — on January 1, 2019.
"With 2018 marking a brand new era for Doctor Who it is only right that 2019 kicks off in spectacular style. So to mark the occasion, in this year's festive episode the TARDIS will travel through the time vortex from its traditional time slot on Christmas Day and will land in style on New Year's Day," the network confirmed in a statement. The BBC's director of content, Charlotte Moore, also promised that fans are "in for a special treat" when the Doctor and her companions welcome viewers into the new year. 
Doctor Who showrunner Chris Chibnall — who stepped up to the plate when Steven Moffat exited as showrunner, head writer, and executive producer in 2017 –revealed that the upcoming New Year's Day episode will see Jodie Whittaker's Thirteenth Doctor and her traveling friends Graham O'Brien (Bradley Walsh), Ryan Sinclair (Tosin Cole), and Yasmin "Yaz" Khan (Mandip Gill) "face a terrifying alien threat." The "action-packed" episode will run for one hour, providing joy and thrills "for all the family."
"As the New Year begins, a terrifying evil is stirring, from across the centuries of Earth's history," the episode synopsis reads. "As the Doctor, Ryan, Graham, and Yaz return home, will they be able to overcome the threat to planet Earth?"
The news that Doctor Who isn't debuting a Christmas special this year, something the series has done every year since 2005, may leave some fans disgruntled and disappointed, feeling as though the new season of their beloved show is breaking its own long-standing tradition. However, the decision to air a New Year's Day episode instead is actually a wise one. 
Not only does this year mark the first time Doctor Who has had someone new headlining the series (Whittaker as the 13th incarnation of the eponymous alien Time Lord) in four years, since Peter Capaldi made his debut as the Twelfth Doctor in 2014, but the Whittaker-topped season also only premiered in the first week of October. These facts accounted for, it's smart not to force the current season's storyline to veer into Christmas cheer for an entire, hour-long episode when it hasn't had that much time on the small screen so far. A holiday like New Year's Day offers the series more wiggle room to celebrate festivities while still sticking to exploring its own narrative in an organic way — all without having to include Santa hats, mugs of eggnog, toy-making elves, or red-nosed reindeer. 
Written by Chibnall and directed by Wayne Yip, the New Year's Day special of Doctor Who will premiere on January 1, 2019. Before then, tune into the series every Sunday on the BBC.