Lego Batman Director Chris McKay Tapped For Live-Action Jonny Quest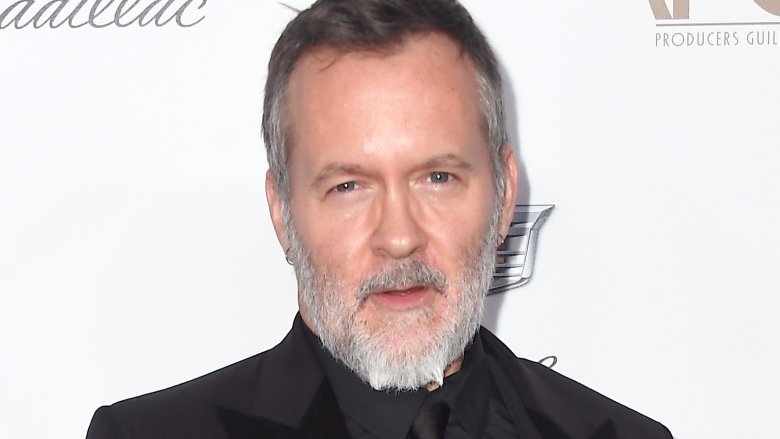 Getty Images
Jonny Quest finally has somebody steering the ship.
Warner Bros. has hired The Lego Batman Movie director Chris McKay to direct the live-action adaptation of the Hanna-Barbera animated series, which aired for only one season in 1964. 
The Wrap first broke the news, confirming that the project is finally moving forward after decades in development. While several potential directors have been attached, nothing was officially announced before today. 
The idea of a live-action Jonny Quest has been kicking around Hollywood since the early 1990s, with directors Richard Donner, Peter Sagal, and Robert Rodriguez all attached at various points. Sagal's version was even greenlit in 2010 with Zac Efron and Dwayne Johnson on board to star, but this never materialized.
Hanna-Barbera's original series followed the adventures of the titular young explorer as he accompanied his father, adopted brother Hadji, and secret agent and bodyguard Race Bannon on exciting adventures around the world. Although it lasted only one season, it found a sizable following in syndication, and spawned animated reboots The New Adventures of Jonny Quest in the '80s and The Real Adventures of Jonny Quest in the '90s.
McKay made a name for himself as a producer and director on quirky animated series such as Moral Orel and Robot Chicken before branching out into features. He worked as an editor on the surprise hit The Lego Movie and as a producer on The Lego Ninjago Movie before taking over the directorial reins for the Dark Knight's Lego outing. 
Following the success of Lego Batman, McKay has found himself in demand. Earlier this year, it was announced that he'd be taking on Dungeons & Dragons, an adaptation of the iconic role-playing game, for Paramount. But even more intriguingly, he's been attached for some time to a potential feature film centered on DC Comics hero Nightwing — a.k.a. Dick Grayson, the original Robin.
With Dungeons & Dragons slated for release in 2021 and Jonny Quest now on McKay's plate, fans could be forgiven for losing hope that his Nightwing would ever come to fruition — but McKay insists that the project is still alive, although relegated to the back burner for the time being. Asked by a fan on Twitter if the project was dead, the director responded, "No. You're going to have to wait tho. Keep hope alive."
McKay seems like a great choice to update Jonny Quest for a new generation, being adept at fast-paced action laced with goofy humor. Of course, the project doesn't have a release date yet — but with the director's chair filled, we can expect Warner Bros. to tantalize us with additional details sooner rather than later.