Stephen King's Joyland Up For Series Adaptation At Freeform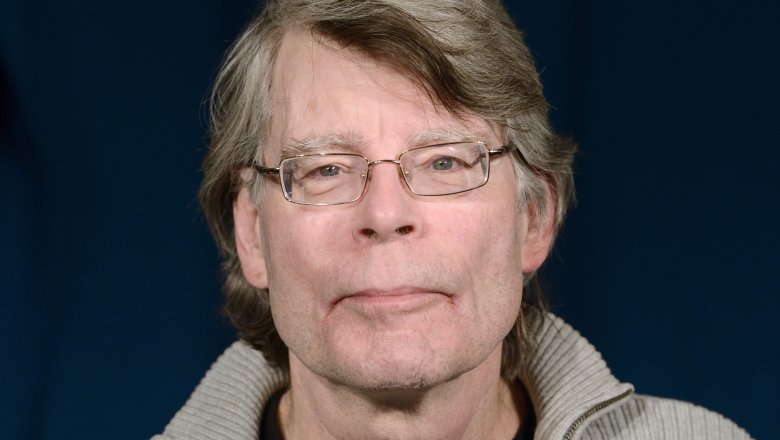 Getty Images
Long live the King.
According to The Hollywood Reporter, Freeform has begun developing a drama series based upon Stephen King's 2013 novel Joyland. Scribe Cyrus Nowrasteh (The Young Messiah) is attached as both writer and producer on the series, which thus far looks to be heading to production with minimal involvement from the Master of Horror himself.
Joyland was King's second novel (after The Colorado Kid) published under the Hard Case Crime imprint, which features throwback tales and cover art in the style of 1940s pulp novels. King has long been a fan and purveyor of such stories. His Mr. Mercedes trilogy (currently enjoying a run as an Audience network drama series) certainly fits the bill, and his pulp leanings were evident quite early in his career. Short stories such as "The Fifth Quarter" (originally published in 1972) and "Umney's Last Case" (published in 1993) were fantastic, bite-sized examples of King's talent for hard-boiled, tough-talking storytelling. Joyland combines these talents with the creepy backdrop of an early '70s small-town amusement park grappling with a legacy of gruesome murder.
In case you've been hiding under a very isolated rock, King has been enjoying a remarkable resurgence in TV and film as of late. The record-breaking box office performance of 2017's IT: Chapter One sent production houses far and wide scrambling to develop their own King adaptations, the most prominent of which — rebooted versions of classic tales Pet Sematary and Firestarter — will begin hitting the big screen as early as next year.
But adapting Joyland could be seen as a bit of a gamble for the Disney-owned Freeform, which has had a fair amount of success with its original offerings for young adult audiences. Such series as Marvel's Cloak and Dagger have struck a chord with the network's target audience, but it's an audience that may not have the same level of Kingly nostalgia as their older peers. 
Network execs, however, are optimistic. In a statement, Freeform executive VP of programming and development Karey Burke said, "We are honored to be working with Stephen King — a master storyteller who understands the importance of culturally embedded tales that resonate with audiences on a deeply personal level. We can't wait for Joyland to become part of Freeform's offerings and haunt our viewers as only Stephen can."
We'll have a healthy wait ahead of us before we see what manner of King-inspired scares Freeform and Nowrasteh are cooking up for us, but one thing's for sure: there's never been a better time to be a fan of the Master.